We invited Calibrate Exercise Expert and celebrity trainer Adam Rosante to share four at-home exercises that you can incorporate into your day-to-day routine. Adam is integral to our Exercise Pillar where he helps advise on our curriculum, develops content, and shares strategies for getting and staying healthy. He also draws on his years as a coach to contribute to many of the motivational aspects of the program.
EXERCISE GOALS AT CALIBRATE
As a Calibrate member, you will be encouraged to meet these goals as you advance through the program:
Make exercise a regular and positive part of the day
Prioritize 150 mins of movement each week
Incorporate resistance training over time to improve metabolic health (Adam will share a bit more about this as he demos the exercises)
You and a member of your accountability coach will break these goals down into smaller, actionable steps in your 1:1 sessions. You'll track your daily progress in the Calibrate app. 
FOUR EXERCISES YOU CAN DO AT HOME
Box Squat: This compound movement is great for burning fat and building lower body strength. The addition of a chair with variable height can make the squat more accessible to beginners and those with knee pain. Works glutes, quads, hamstrings, and core. 
Hand Elevated Pushup: This upper body exercise is a push-up variation that's great for beginners to build strength in your chest, shoulders, triceps, and core. 
Standing or Seated YWT Hold: An isometric bodyweight exercise that builds strength in the upper back (an area that can be hard to target with just bodyweight). Typically done lying face down on the ground, this variation is great for people who have a hard time navigating that position.
Knee Push:This is a surprisingly challenging core exercise that's perfect for beginners or anyone who has a tough time positioning themselves on the floor. 

Instructions
Use a timer and perform each move for 30-45 seconds based on what feels right for you. 
Aim to complete as many repetitions as you can in each time interval while maintaining great form. 
Rest as needed between moves, ideally no more than 30-90 seconds. 
Once you've done all four moves, that's one set. Rest as needed, ideally no more than 2-3 minutes max, and repeat in this format for up to four sets. 
For an added challenge, in your final round write down how many reps you completed of each move. Try to beat that number the next time you do the workout. 
Push yourself, but go at your own pace. Never sacrifice form. 
Watch the video recap for a live demo from Adam and hear the Q&A.
Follow Calibrate on Facebook and Instagram to get more exercise tips from Adam!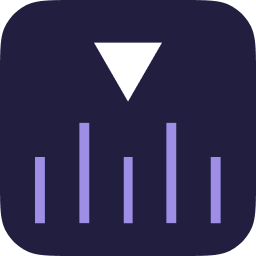 Calibrate
We're a modern, medical approach that combines doctor-prescribed medication with 1:1 accountability coaching—all personalized to your biology, your goals, and your life for a metabolic reset that lasts and 10% Weight Loss Guaranteed (see terms).