Meet Kim Boyd, MD, Calibrate's Chief Medical Officer
A Stanford-trained physician who also completed a fellowship in integrative medicine, Calibrate's Chief Medical Officer, Kim Boyd, MD, has spent over a decade helping to shape the future of digital health and next-generation primary care. Before joining Calibrate in December 2019, she served as Medical Director of One Medical, Galileo Health, and Nurx. Since then, she has led the development of the Calibrate program, building both the curriculum and the medical team to what they are today. Read on to learn why Kim joined Calibrate, what is most rewarding about her role, and how she practices gratitude every day.

What drew you to Calibrate?
I met Isabelle very early on when she had just started building out the idea. Weight and metabolic health are such profound issues for our country on an epidemiologic scale, and they also have a very personal impact on health and wellbeing. I was drawn to the opportunity to create a new, accessible program that brought the best of medical and lifestyle research together to make a difference for people.
What is it like building out Calibrate's curriculum?
Because I come from a more integrative background, I naturally think about health with a holistic lens. Food, sleep, exercise, and emotional wellbeing play a very important role in health, and weight is no exception. Not only does Calibrate's program lead members through habit change in each of these areas, but the kinds of recommendations we make are intentionally designed for sustainable metabolic health success. 
For example, our nutrition recommendations are very different from traditional diets. There's no counting calories or meal replacements. If you look at nutrition research over the last several decades, it's clear that the quality of food matters when it comes to reducing the risk of disease and supporting long-term weight health. The Calibrate program focuses on incorporating foods that are known to be health-promoting and encourages people to nourish their bodies with the right building blocks. This perspective is a huge step away from a deprivation mentality and diet stigma and toward empowering people when it comes to food. It gives me goosebumps to hear members say they feel more in control of their health and what they eat!
What has it been like building out Calibrate's Medical Team?
Calibrate is a medically-supervised program—and we make a point of hiring physicians who are not just excellent, evidence-based doctors but are also thoughtful and caring human beings. Our team of doctors is very passionate about working with people to address weight and metabolic health. In fact, many of our physicians tell me they have been waiting for years to be able to provide this kind of medical care because it is so critical for improving well-being and preventing other health conditions down the road. 
Since most doctor appointments in the US are restricted to about 15 minutes, doctors typically can't devote enough time, especially as there is usually a long list of other concerns that also need to be addressed. Our physicians are thrilled to spend more time with members through Calibrate and they see impressive health changes because Calibrate is dedicated to giving weight and metabolic health the time and attention they deserve.
What has been one of the challenges in building Calibrate?
"Metabolic health" isn't something most people spend a lot of time thinking about. Weight is something people know about and focus on, but it's important that we're addressing health beyond the scale. The consequences of poor metabolic health show up with conditions such as diabetes, high blood pressure, and high cholesterol, but to be metabolically healthy is more than just the absence of disease. 
Metabolic health involves a complex interplay of organs, systems, and tissues working well together in an uninflamed state. If you aren't sleeping well or eating well and your stress levels are high, you're likely not metabolically healthy, regardless of what the scale says. It's important to us that we help people focus on the benefits beyond just the pounds dropping (though we certainly celebrate those wins, too!). 
What has been one of the rewards?
Calibrate's mission to change the way the world treats weight is incredibly powerful—especially now, as we've seen how obesity and metabolic health have impacted the risk for Covid-19. Being able to help build something that will meaningfully impact people's health and lives during this time is extremely rewarding, and we're just getting started.
Metabolic Health Pillars Lightning Round:
Favorite food: I don't have one favorite, but nuts are an everyday go-to.
Sleep tip: Keeping my phone out of the bedroom.
Exercise/movement: In my former life, I was a national team gymnast, so I've always been very active, but I've noticed that in different seasons of life, I've needed different kinds of exercise. Right now, I'm in a chasing-after-children, walking, and yoga mode.
Emotional Health Tip: Reflecting on gratitude and being specific about it. I have two young kids, so I like to think about what my favorite moment was with my son, with my daughter, and with my husband each day. It helps bring a sense of appreciation and perspective.
Follow Calibrate on Facebook and Instagram to meet more of the Calibrate team!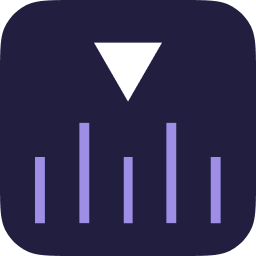 Calibrate
We're a modern, medical approach that combines doctor-prescribed medication with 1:1 accountability coaching—all personalized to your biology, your goals, and your life for a metabolic reset that lasts and 10% Weight Loss Guaranteed (see terms).