Person-First Language for Obesity
When we set out on our mission to change the way the world treats weight, we knew this meant addressing how both society and individuals think about those with overweight and obesity. 
In the nearly ten years since the American Medical Association first recognized obesity as a disease, weight bias remains pervasive. We continue to implicitly blame people living with obesity for their circumstances, rather than recognizing that obesity is a medical condition—not a lifestyle choice. This stigma around weight makes us more stressed, anxious, and depressed, and those living with obesity are less likely to seek treatment if they fear that same stigmatization at their doctor's office. What's worse: if health providers think that someone is living with obesity because of a lifestyle choice, they are less likely to treat them effectively. 
One of the ways we enforce this bias is through the language we use. When we call someone "obese," we are giving them that identity. We are making obesity the first and most important thing we choose to acknowledge about them. To work against this, in 2017, the American Medical Association created a policy to use person-first language surrounding obesity, and the term "with obesity" has been adopted by countless physicians and researchers. Choosing person-first language means acknowledging the person, followed by their condition. The difference between calling a person "obese" and referring to them as someone "with obesity" might sound insignificant, but language matters. These biases can be dehumanizing, affecting how people are seen and how they see themselves. 
Our medical conditions should not define us. And we should take great care in how we speak about them—both the conditions and those who live with them. We would never call a person with diabetes, "diabetic," and there is also important work underway to change how we describe addiction, avoiding the use of terms like "addicts" in favor of people living with addiction. 
Now, it's time to treat people living with obesity with the same level of dignity as those facing other diseases. 
And, today, in recognition of World Obesity Day, in partnership with Calibrate's Clinical Advisory Board and Health Experts, Pennington Biomedical Research Center, Ro, the Obesity Action Coalition, The Obesity Society, and The Sumner M. Redstone Global Center for Prevention and Wellness, we have launched a campaign called, Treat Obesity, Delete Obese to encourage everyone to take the first step and stop referring to people, to each other, as "obese."
We're starting with a call to action within the media. Why? Because regardless of what network we watch, papers we read, or our political stripes, Americans rely on the media to interpret the world around us. In 2021 alone there were over 40,000* instances of news stories using the adjective "obese" in reference to people with obesity. To help illustrate how language shapes our thinking, we are turning to the press to set a better precedent. We've sent letters to the editor in response to recent articles that mention the term "obese" to a variety of news publications, asking them to update their editorial guidelines to be inclusive of person-first language. 
To amplify this effort, we're also calling on the Calibrate community to help us take action. Together, we can help drive the adoption of person-first language when referring to individuals with obesity, and you can help lead the charge by petitioning the press to change their editorial guidelines and commit to stop using the term "obese" in their coverage. 
By using person-first language we can begin to eliminate weight bias against the nearly 200 million Americans with overweight and obesity. Changing language won't solve the whole problem, but we can help destigmatize a disease—and its treatment—when we separate it from identity. 
To learn more about the importance of person-first language and how you can get involved, click here.
*According to Muckrack.com, in 2021 there were over 40,000 instances of news stories in the United States using the adjective "obese" in reference to people.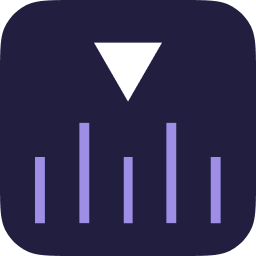 Calibrate
We're a modern, medical approach that combines doctor-prescribed medication with 1:1 accountability coaching—all personalized to your biology, your goals, and your life for a metabolic reset that lasts and 10% Weight Loss Guaranteed (see terms).