You Hit a Weight Loss Plateau—What Next?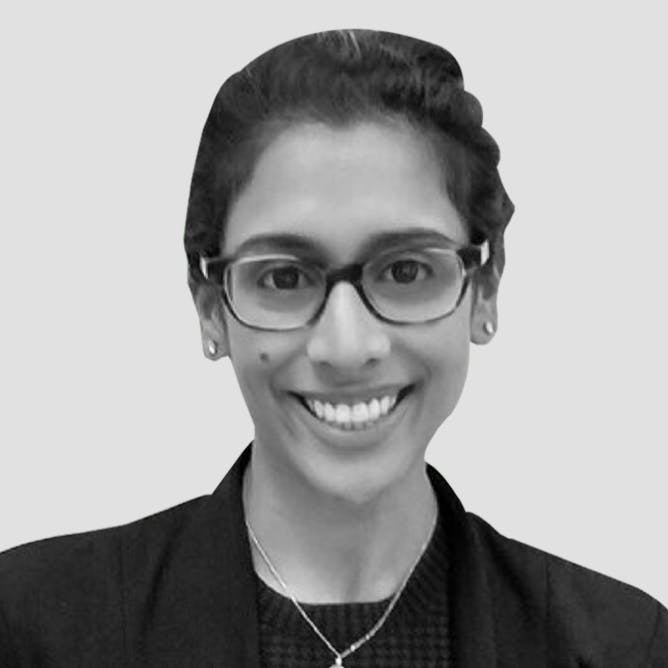 Sona Shah, MD
Calibrate Medical Director
February 24, 2021
We've all been there. Your weight loss journey is going well: You're losing body fat and you're starting to feel healthier. Then, all of a sudden, progress slows down. You continue to hit your diet and exercise goals, but the scale is stuck. You're working hard, but you're no longer reaping the benefits. It's frustrating, to say the least, and it's easy to lose the confidence and motivation to stay the course.
In other words, you've reached a weight loss plateau.
WHAT IS A WEIGHT LOSS PLATEAU?
A weight loss plateau isn't a sign you're doing anything wrong, even though it might often feel that way. Our bodies are programmed to do everything they can to help us survive in our environment, and because we evolved over centuries when food was far more scarce than it is today, "survival" means holding on to as many calories as possible.
Specifically, our systems are so committed to making sure that we have plenty of fuel to spare that if we reduce our calorie intake for a sustained amount of time, we'll go into starvation mode, and our bodies will do everything in their power to keep us from losing any more weight than we already have.
In other words, no matter how strong your willpower is or how consistently you're following your program, you can still get stuck in a plateau and be unable to continue losing weight—or, you may even start to regain some of the weight you've just dropped.
How do you know when you've hit a plateau?
The warning signs of reaching a plateau are clear: you stop losing weight regardless of how well you're adhering to your new diet or fitness regimen. You may also notice a dip in your energy levels. This happens because your metabolism is slowing down and holding on to every calorie. 
What's more, you may start to crave more food, as the hunger hormone ghrelin begins sending signals to your brain to up your calorie intake. Some people will also feel less full after eating. Fullness hormones are stored in body fat, which means that as you lose that body fat you also have fewer hormones available to let you know you're full.
How long does a weight loss plateau last? 
The length of a plateau is unique to each person. Some people can get stuck in a plateau for weeks or months. Others will have trouble ever exiting the plateau, and may even start to regain the weight they've just worked so hard to lose.
WHAT CAUSES YOU TO STOP LOSING WEIGHT?
As mentioned above, it's incredibly easy to blame lack of control or consistency when it comes to hitting a plateau—but the underlying biology working to protect your body from starvation is powerful. 
In fact, studies show that every person has their own biological "set point," a specific weight our bodies work hard to maintain—regardless of whether or not that weight is metabolically healthy. 
When the number on the scale drops below your set point, that's when your body kicks in and starts fighting additional weight loss, triggering a plateau. At this point, your resting metabolic rate (the rate at which your body burns calories) drops way down.
Your set point is determined by how your unique metabolism—which is influenced by your biology and genetics—responds to various factors, like the food you eat, the amount and quality of sleep you get, and how often you exercise. Environmental factors, including stress, and emotional health, can also impact your set point. 
Effectively, when you restrict calories on a diet, your system will work hard to resist weight loss in order to defend this biological set point.
HOW DO YOU BREAK A WEIGHT LOSS PLATEAU?
Here's the good news: your set point isn't fixed in stone—it can be changed. However, because it's influenced by factors that go beyond what you eat, a run-of-the-mill diet isn't going to make a lasting impact. That's where interventions that work to target the biological and environmental factors that influence your entire metabolic health come in.
And that's where we can help.
Calibrate's program is designed to help you lower your set point by changing your metabolic system with clinically-proven medications and lifestyle changes, which studies show can lead to the most impactful and lasting weight loss.
Though you can't change your genetics, you can make changes to your environment that will influence how your biology responds to it. This approach will help not only to improve your metabolism and reach your weight loss goal, but will also improve your overall metabolic health which carries a myriad of positive effects ranging from reduction in risk factors for diseases such as diabetes to heart disease to an improvement in mood, immune function, and energy.
It bears repeating that none of this is dependent on willpower alone. Calibrate is built to help you reprogram your metabolic system with clinically-proven medications and tiny tweaks that add up to impactful changes in what foods you eat, how you sleep, how much you exercise, and how your emotional health is supported. Here's how we do that:
The medications that work the best to lower your set point are called GLP-1s (glucagon-like peptide-1s). In your body, GLP-1s are powerful hormones made by your gut that send signals to your brain to influence blood sugar, regulate your metabolism, reduce your appetite, and help you feel full. Research suggests that people who hold onto more weight experience reductions in GLP-1 signaling.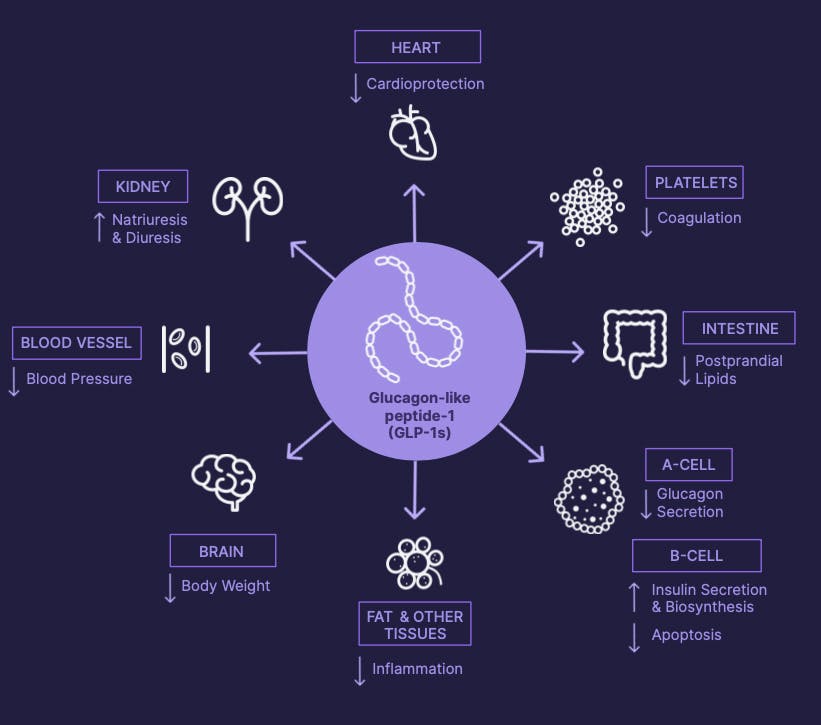 GLP-1s help your body to fight the natural increases in hunger and appetite that occur as you begin to lose weight and your body fights to hold onto your set point. A good way to think about GLP-1s is like any other medication you take for your long-term health, be it to manage your thyroid, cholesterol, or hypertension. They're not short-term fixes like antibiotics, but rather tools to give your system sustained support and help it function normally. 
Calibrate focuses less on restricting calories and more on incorporating high-quality whole foods: think less sugar, fewer processed carbs, and more whole, quality foods consumed in the right proportions. Our program is built to help members learn how their bodies react to the consumption of certain foods, and how to add more of the right foods into your diet. 
Getting adequate sleep is important—but quality and consistency are also key to supporting and regulating a healthy metabolism and appetite. Calibrate lays out simple changes that can dramatically impact sleep and its effect on your health. 
It's no surprise that regular physical activity is important for mental, physical, and metabolic health. Calibrate targets how these three aspects of health relate to one another with a movement program that makes regular exercise fun and easy to incorporate into any schedule. 
Mood, stress, and emotional health can influence the hormones that impact eating habits—and, over time, metabolism and weight. Calibrate relies on science-backed methods to provide more emotional and mental support. 
Get Started with Calibrate
Throughout the Calibrate program, our members make small, sustainable changes to help alter their set point, meet their weight loss goals, and improve their metabolic health. 
Research shows that programs like ours can actually change your biology to reinforce metabolic changes, helping people lose 10% or more of their body weight—and keep it off. 
Losing 10% of your body weight is clinically-significant, as it lowers several risk factors for cardiovascular disease including high blood pressure, high cholesterol, and diabetes, while also reducing symptoms of depression, arthritis, and sleep apnea. 
Are you ready to make healthy and sustainable changes that will help you lose weight, improve your metabolic system, break the weight loss plateau cycle, and settle into a new, healthier set point for the long term? 
Interested in a whole-body metabolic reset? Learn more.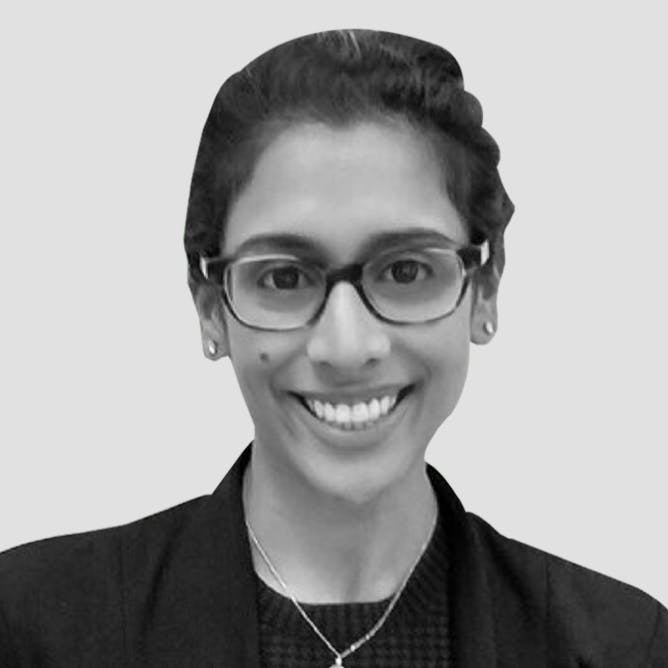 Sona Shah, MD
Calibrate Medical Director
Sona is a board-certified internist and endocrinologist. Prior to joining Calibrate, she practiced weight and diabetes management and started the VA's first telemedicine endocrinology program at NYU Langone Medical Center. Sona earned her BS/MBA/MD from Union and Albany Medical Colleges and completed her endocrinology fellowship at Weill Cornell.