RESULTS THAT SPEAK FOR THEMSELVES:
CALIBRATE WORKS. 
Calibrate members lost on average 15% of their body weight. Join the only program to guarantee results–or your money back (see terms).
Am I Eligible?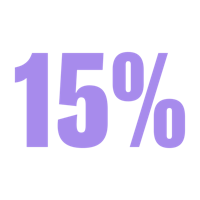 average body weight lost†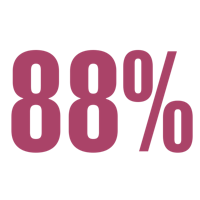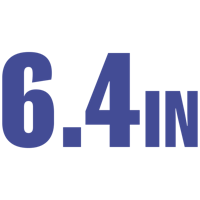 average reduction in waist circumference†
After crunching the numbers, it's clear that our members are achieving unprecedented results. Download the results report to see for yourself.
OUR MEMBERS AGREE:
CALIBRATE IS MORE EFFECTIVE
THAN OTHER PROGRAMS.
Real results
with the data to prove it.
We're the first weight loss program to go beyond personal stories and individualized testimonials to share real data from our earliest members. The results are clear: Calibrate works.
Am I Eligible?
"If you're ready to make a life-long change, Calibrate can help you get there."
Medication + 1:1 Coaching = Real Results
Calibrate's One-Year Metabolic Reset uses a powerful combination of doctor-prescribed medication (GLP-1s), 1:1 accountability coaching, and simple lifestyle changes for sustainable results. Together, this has produced 2-3x better weight loss outcomes than patients in clinical trials taking GLP-1s alone.
"I've lost 23% of my body weight or about 49 pounds. I have so much more energy and I've also noticed an improvement in my mood. Plus, my A1C and cholesterol levels are down, which has made me and my doctor very happy."
Donya
"I've lost 23% of my body weight and am down a dress and pant size. I have more energy, I'm sleeping better at night, and my labs are phenomenal."
Vicki
"In addition to increasing my muscle mass, I've noticed that I have a lot more energy during the day. I feel more confident with myself and with how I see myself, and truly believe that my emotional health—in addition to my physical health—has improved."
Jason
"I've lost about 18% of my body weight and I feel an enormous sense of accomplishment for having established healthier habits. Also, I'm grateful for how Calibrate has helped me to redefine my emotional relationship with food."
Judy
I've lost 19% of my body weight; I started the program at 218 pounds, and six months later I'm at 180."
Amy
I've lost 17% of my body weight; over 50 pounds, and my mood, sleep, and relationship are so much better."
Micheal
"The structure, pace, and support networks have made this journey feel effortless."
Monica
"My A1C went from 6.4 to 5.4, and when I saw that I burst into tears."
Ruth
Frequently asked questions
† Survey methodology - This data is representative of members enrolled in the One-Year Metabolic Reset who have participated in the program for six months and 12 months, respectively, as of October 27, 2021. Based on eligibility to be included in the study population, the cohort of members at Month 6 (n=453) and at Month 12 (n=86). For complete methodology, click here.