Calibrate & Your Insurance: Everything You Need to Know
At Calibrate, we've become experts at navigating insurance so you don't have to. Our team works hard to help you get your medications and lab work covered, and we're always here to explain every aspect of the process. Here are some of the top things you should know about getting insurance coverage as you begin your Calibrate journey.
WHAT'S COVERED AND WHAT'S NOT
What's included in my membership?
Our Metabolic Reset program costs $138 a month through our payment partner Affirm or $1,649 billed once on your debit, credit, FSA, or HSA card.
The cost of the membership for the One-Year Metabolic Reset includes the following: 
Metabolic health assessment & ongoing medical care
1:1 video appointment with a Calibrate doctor to review your lab work and prescribe an FDA-approved medication.

Ongoing medical care through check-ins at set milestones to continue to monitor your progress throughout your Metabolic Reset.
Accountability Coaching
Accountability coaching on food, exercise, sleep, and emotional health with your own accountability coaching team through regular 15-minute video visits on your schedule.
Welcome Kit
A smart scale and an interactive app that tracks your progress.
What's not included in my membership?
When you join Calibrate, you are paying for the cost of our program, and your insurance company is covering the cost of your medications and labs. Even with copays, this usually means that your insurance company is covering 90%+ of the cost of Calibrate's program. We'll navigate your insurance to find labs and medications paid for by your plan.
You'll need to have lab work completed before your first one-on-one video visit with your Calibrate doctor and again at month 12. Lab work is not included in the cost of the membership, but our team will work with your insurance to help get it covered. Lab copays vary by plan but are generally $0.
Medications are also not included in the membership cost, but your prescription copay should be capped at $25 per month after any deductible is met. Our team will find you a covered option by working with your commercial insurance company directly. Keep in mind that the medication coverage can require information from your lab results to get insurance approval. 



WHAT HAPPENS IF I CAN'T ACCESS AN AFFORDABLE GLP-1?
With Calibrate's expert Insurance Navigation Team, we're confident you have the best possible chance of accessing a GLP-1 at $25/month or less (after any deductible is met). Our team of pharmacy and benefits experts has helped tens of thousands of members successfully access GLP-1s. In the unlikely scenario there are no low-cost GLP-1 options available to you, you will be eligible for a refund (see terms).
QUESTIONS YOU MAY HAVE BEFORE JOINING CALIBRATE
We'll work with commercial/employer insurance to get medication and lab work covered. What does this mean?
The Calibrate program includes prescription medications called GLP-1s (glucagon-like peptide-1s) and accountability coaching because research shows that the combination of accountability coaching and medication is more effective for weight loss than either is alone.
When you first join Calibrate, our team will order lab work for you (we can also use lab results from the last three months if you already have them). Your labs will include a Hemoglobin A1c test (for blood sugar control), a lipid panel (for cholesterol levels), a comprehensive metabolic profile (for kidney and liver function), a fasting insulin test (to identify insulin resistance), and a TSH test (to screen for an underactive thyroid).
Once you complete your labs and a comprehensive health intake, you'll have your first video visit with a Calibrate doctor to review your results and discuss medication options. Our team will work with your insurance to help get both the lab work and the medications covered by your insurance plan.
While rare, if there are no low-cost GLP-1 options available to you, you will be eligible for a refund (see terms).
What are some examples of commercial insurance plans?
Commercial insurance plans are generally provided through your employer or a family member's employer. They include plans like UnitedHealthcare, Humana, Anthem, Aetna, Cigna, Blue Cross Blue Shield.
Unfortunately, we cannot accept any government-issued insurance like Medicare, Medicaid, or TRICARE at this time. This is because generally, these plans do not currently cover the medications Calibrate doctors prescribe, so we are not set up to treat members with any form of government insurance.
Why can't I pay out-of-pocket for the medications and lab work?
You could, but we don't recommend it because, unfortunately, the out-of-pocket costs for the medications are very high. They will cost anywhere between $800 to $1,400 per month and each round of lab tests costs about $270 (you'll need labs done at the start and at the end of the program). This is why Calibrate is focused on working with insurance so we can provide medication and labs at the lowest possible cost to you.
What is a deductible? What's a high-deductible plan? Should I join Calibrate if I have one?
A deductible is an amount determined by your insurance plan that you'll have to meet before it will cover the cost of medications, lab work, and other medical expenses.
Since the GLP-1 medications that Calibrate doctors currently prescribe are brand-name medications, high-deductible plans will not cover them before you reach your deductible. This may differ from the way your plan covers generic medications like antibiotics, which is why we don't recommend joining Calibrate unless you plan to pay through your deductible, as the medications can cost hundreds of dollars a month.
While rare, if there are no low-cost GLP-1 options available to you, you will be eligible for a refund (see terms).
What's an FSA card? What's an HSA card? And what's the difference?
FSA stands for "flexible spending account," and HSA stands for "health savings account." 
A flexible spending account is set up by your employer, but you can contribute any amount and use it for a wide variety of medical expenses. FSA dollars expire at the end of the year, so it's important to use them before they run out!
A health savings account is a way you can pay for healthcare expenses by setting aside funds for long-term savings. One great thing about HSA funds is that they roll over into the next year if you don't use them all. HSAs are usually associated with high-deductible plans.
Can I use my FSA/HSA funds to pay for Calibrate?
Yes! You can use HSA or FSA funds to pay for your Calibrate Metabolic Reset if you choose the "billed once" option ($1,649) and purchase the program with your HSA or FSA card. This would mean that you'd be paying for the whole year upfront. Our team can also provide you with a superbill (itemized receipt) to submit for reimbursement.
A few things to keep in mind before paying with your FSA/HSA cards:
Since Calibrate can only accept FSA/HSA cards for the upfront payment ($1,649), our team would recommend confirming that your card is able to process the full $1,649 cost of the Metabolic Reset or—if you're joining after completing the Metabolic Assessment—the remaining balance of $1,400.
Additionally, our team can provide you with a superbill (which is like an itemized receipt) that details the transaction if you'd like to try to submit for reimbursement if you cannot pay the full amount directly with your FSA/HSA card.
Monthly payments through Affirm are paid directly from your debit account, so they are not directly payable by HSA/FSA. However, they could be reimbursable depending on your plan's submission process. Unfortunately, we are not able to provide a superbill if you pay monthly via Affirm, but our team can help provide you with a letter of medical necessity for Affirm payments, which may be accepted by FSA/HSAs for reimbursement.
What if I'm Medicare-eligible (65 or over) and have a commercial insurance plan?
Unfortunately, Calibrate is not set up to work with Medicare beneficiaries or those eligible to be Medicare beneficiaries. Because most Medicare plans do not cover any GLP-1 medications, we did not set up Calibrate's entities or our doctors to be Medicare-enrolled providers and cannot prescribe medications or order labs paid for by Medicare insurance plans.
We are actively lobbying to change government coverage for the medication so we can set up our providers to work with government insurance plans. We recommend that you go through our quiz and sign up for our waitlist (if you haven't already) on joinnow.joincalibrate.com so you'll be the first to know once Calibrate is available for you!
If you have more questions about whether your insurance plan will cover the lab work and medications that Calibrate doctors prescribe, check out this list of questions our team has put together or feel free to reach out to hello@joincalibrate.com.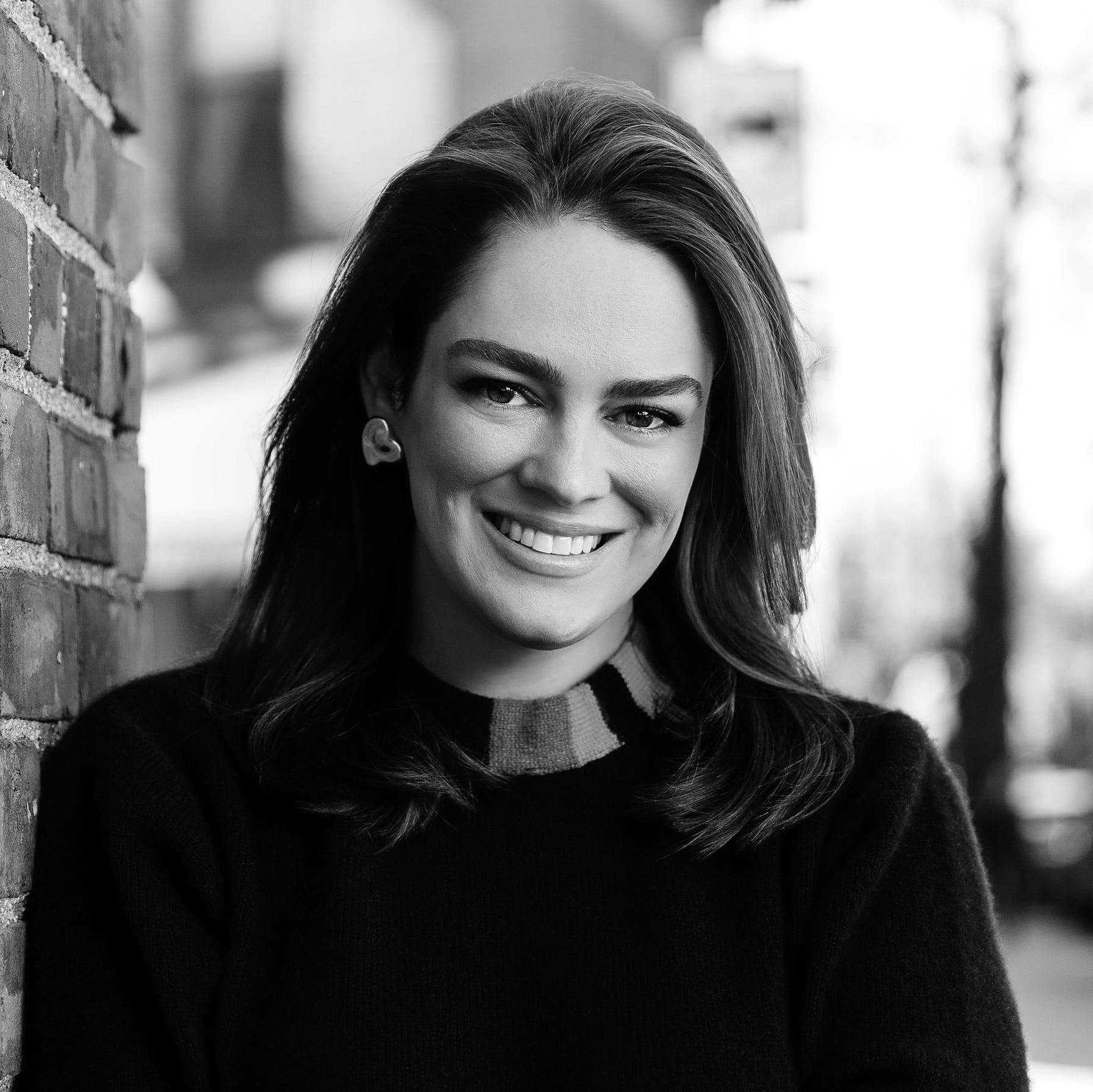 Isabelle Kenyon
Calibrate Founder & CEO
Prior to Calibrate, Isabelle led the business operations, growth, and strategic partnerships & communications teams at Capsule, a technology business that has raised $270 million to rebuild the pharmacy from the inside out. Before Capsule, Isabelle worked at beloved consumer brands in London and New York and was selected to the Forbes 30 Under 30 Retail & E-commerce list in 2015. She began her career as an investment banker in Hong Kong and graduated from the University of Pennsylvania.