How Calibrate Works to Get Medication Coverage
Once you join Calibrate, our Support and Medical Teams will work hard to help you get your medication covered by insurance so you can focus on taking control of your health. Calibrate doctors prescribe GLP-1s because research shows that they are the most effective for long-term sustainable metabolic health and weight loss.
GLP-1 medications are expensive out-of-pocket and can be difficult to get covered by insurance. It often takes a physician several tries to hit on the right medication for a patient's insurance, and even then the approval process can be arduous. To overcome this we have a dedicated expert team that uses a proprietary technology that learns over time what medication and insurance combinations have the highest likelihood of gaining coverage, while automating the application of copay cards and payment benefit integration. This has resulted in 90% of Calibrate members getting coverage for a GLP-1 medication to date. 
Here are some things you should expect about getting medication coverage after you have joined.
How does the medication approval process work?
GLP-1s are a class of medications that include several different brand names, and insurance coverage for each can vary by health plan. 
Following your video appointment with a board-certified Calibrate doctor (where you'll discuss your lab results and health history), your Medical Team will prescribe a GLP-1 that's medically appropriate for you. 
Your Support Team will then work with them to get that medication covered by your insurance. The process includes submitting lab work, prior authorizations, and appeals—all of which can take time for your insurance plan to review and approve. You can always reach out through the Support Channel in the Calibrate app for updates on your prescription, insurance, and refills.
How long does the approval process typically take?
This process can take anywhere from a few days to several weeks because our team does a lot of work behind the scenes to get approval for the medication and the number of steps it takes can vary by insurance plan. Our whole team works hard to help you get your medications and lab work covered, and we're always here to explain every aspect of the process.
What if a prior authorization is needed?
Sometimes insurance companies will require a prior authorization before covering a specific medication for you. Prior authorizations are often required for medications in this class, and our team members are experts at submitting them. If this is required for your plan, don't worry, our team will work on it for you by collaborating closely with the Calibrate Medical Team to submit all the appropriate paperwork. You can always check in with us on the status of your medication by sending us a message in the Support Channel in our app.
How do you get my copay down to $25 or less per month?
After our team has gone through the insurance approval process with your prescription, we'll also be sure a manufacturer coupon is applied when available to help bring down your copay to $25 per month, unless you are on a high deductible plan, in which case you will first need to pay through your deductible before the medication is covered for $25 or less per month.
Do I need to meet with my Calibrate doctor again to continue receiving medication?
After your 1:1 video visit with your Calibrate doctor, you will have structured check-ins in the app with the Medical Team at set milestones throughout your Metabolic Reset. Your check-ins with the Medical Team will include an in-depth review of your case, your responses, your medications, any side effects, and any other issues you may have. The Medical Team is always available between check-ins whenever you have a medical question, concern, or update.
Do I have to get any more lab work to continue receiving medication?
Yes, the Medical Team will determine what lab work is appropriate for you specifically. Based on your previous results, they will decide if more lab work is required midday through your program and at the end. This is so we can ensure we're monitoring for safety and checking in on your progress throughout the program.
What if I have a question about taking my medication?
You can always message our board-certified Medical Team via the Medical Channel in the Calibrate app regarding any questions you may have about side effects or your health. One of our doctors will get back to you with a personalized response within two business days.
Have more questions? Reach out to hello@joincalibrate.com or our support team in our app.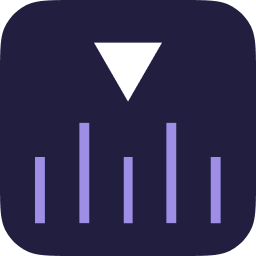 Calibrate
We're a modern, medical approach that combines doctor-prescribed medication with 1:1 accountability coaching—all personalized to your biology, your goals, and your life for a metabolic reset that lasts and 10% Weight Loss Guaranteed (see terms).