It's Not Willpower, It's Biology
We all think it. So we're going to go ahead and say it:
Diets don't work. 
You probably already know this from your own experience. You'll try a new weight loss program, lose a few pounds, and then get stuck. Or you'll regain the weight, so you're back where you started. 
YOUR SET POINT: A PRIMER
This doesn't happen because you're messing up or because you don't have willpower. Instead, studies show that it's because each of us has a biological "set point," which is the weight our bodies work to maintain—whether or not that weight is actually healthy for us. 
Your set point is determined by the interaction of your biology, genetics, and environment, and it is regulated closely by your brain. Specifically, your set point is the result of how your unique metabolism (your biology and genetics) responds to things like the food you eat, the amount you sleep and exercise, and even the emotional stress you're under (your environment).
Your system is so committed to keeping you at what it perceives to be your "target" weight that if you reduce the amount you eat for a sustained amount of time, your body will go into starvation mode, and it will do everything in its power to defend your set point. Here's what happens:
Your metabolism slows down. Your body is programmed to use energy as efficiently as possible. When there's a decrease in the number of calories coming in, your metabolism (the process of turning food to energy) slows down in an attempt to save energy and make each calorie last longer. 
You feel hungrier. Your body will begin to increase the production of certain hormones in your stomach that signal hunger to your brain. As a result, you'll want to eat more. Ghrelin is one hunger hormone involved in this process that we'll talk about throughout the program.
You also feel less full. Because satiety (fullness) hormones are produced in fat tissue, as you lose weight, less fat is available to make these hormones—so you'll start to feel less full. Leptin is one of these hormones that we'll refer to often. You'll also hear a lot about GLP1s (glucagon-like peptides) throughout the program. They are another key messenger that signals satiety in the brain and powerfully help in regulating appetite.
METABOLIC HEALTH: WHAT IT MEANS TO IMPROVE YOUR HEALTH FROM THE INSIDE OUT
Luckily, your set point isn't permanently fixed. While you can't change your genetics, you can influence your environment and how your biology responds to it. And with the right goals and tools, this can lower your set point and improve not just your metabolism, but also your metabolic health.
Metabolic health goes beyond what the scale says. It means you're also healthy and balanced on the inside. Your metabolic health affects everything from your immune function and mood to your inflammation levels and risk for chronic disease like diabetes and hypertension. 
It bears repeating that when it comes to how to lose weight, none of this is dependent on willpower alone. Research shows that a combination of medication, coaching, and lifestyle changes are the most effective path to lasting metabolic health. Here's what's been shown to work:
GLP-1s: THE MEDICATIONS THAT WORK THE BEST TO LOWER YOUR SET POINT
In your body, GLP-1s are powerful hormones made by your gut that send signals to your brain to regulate your metabolism, reduce your appetite, and help you feel full. Research suggests that people who hold onto more weight experience reductions in GLP-1 signaling. 
GLP-1s are often used in a medical weight loss clinic setting and help your body to fight the natural increases in hunger and appetite that occur as you begin to lose weight and your body fights to hold onto your set point. A good way to think about GLP-1s is like any other medication you take for your long-term health, be it to manage your insulin, cholesterol, or hypertension. They're not short-term fixes like antibiotics, but rather tools to give your system sustained support and help it function normally. 
LIFESTYLE CHANGES: TINY CHANGES THAT HELP YOU REPROGRAM YOUR METABOLIC SYSTEM
Food: What you eat impacts your metabolism, hormones, and gut microbiome. Sugar and processed foods trigger your fat, muscle, and liver cells to hoard calories (so your body can't burn them), and also prevents the breakdown of fat (so your body can't burn that either). Foods that are rich in protein, health fats, and fiber, by contrast, keep your metabolism working optimally.
Sleep: The quality, duration, and consistency of your sleep can directly influence your metabolism and alter your appetite. Lack of sleep throws off the balance of the hunger/fullness hormones, alters our ability to maintain normal blood sugar levels, and makes our brains' response to food overactive.
Exercise: Activity is important for mental, physical, and metabolic health. Exercise doesn't just burn calories, it also makes your heart, muscles, and bones stronger and even lowers your blood sugar. 
Emotional Health: Your mood and stress levels can influence hormones that affect your eating habits—and, over time, your metabolism and weight.  In fact, studies consistently show that recording your meals and eating patterns leads to both weight loss and better health. 
IN AGGREGATE: WHAT THESE CHANGES MEAN
Research shows that medical weight loss programs that take this kind of approach can change your biology and help you lose 10% of your body weight—and keep it off. Losing 10% of your body weight is clinically-significant. It can lower several risk factors for cardiovascular disease including high blood pressure, high cholesterol, and diabetes. This amount of metabolic weight loss also reduces symptoms of depression, arthritis, and sleep apnea, while improving overall quality of life. But that's not all: a 10% shift in your weight can also be maintained through a lifestyle that you actually enjoy...no crazy feats of willpower required!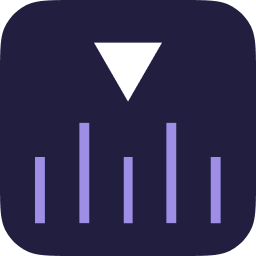 Calibrate
We're a modern, medical approach that combines doctor-prescribed medication with 1:1 accountability coaching—all personalized to your biology, your goals, and your life for a metabolic reset that lasts and 10% Weight Loss Guaranteed (see terms).