Why the Most Effective Solution for Weight Loss Addresses Your Metabolic Health First
Why don't diets and weight loss programs work over the long-term?
One reason is that most of these programs are fairly short-sighted, and they don't address a fundamental underlying determinant of weight and overall health: your metabolic system. Beyond just a simplified "slow" or "fast" metabolism, the biology behind your weight involves a complex interplay of organs, hormones, different cell and tissue types, and molecular messengers. Your metabolic health involves processes ranging from blood sugar control to inflammation and impacts everything from immune function and energy to risk for diabetes and heart disease. It helps inform how your body functions and responds to food, sleep, and emotional health triggers that impact weight. When the metabolic system is off balance, you're left plateauing or yo-yo-ing as your body fights to stay at its set point, the weight that your body naturally settles at.
That's why at Calibrate, we've taken the best of current research to design something different—a program designed for your biology, not your willpower. Calibrate addresses underlying biologic pathways that affect everything from weight to inflammation and food cravings. So members can finally take control of their weight and their health. 
Here's what makes Calibrate different:
1) Calibrate combines medication and accountability coaching to reset your metabolic system.
Calibrate combines what decades of research has proven to be most effective for weight loss: metabolic medication and one-on-one video coaching.
Clinical studies show that medications called GLP-1s (glucagon-like peptide-1s) are the most effective and safe long-term option for weight loss. GLP-1s are naturally occurring hormones with wide-reaching effect. They influence everything from glucose metabolism and hormones that work in several parts of the body to influence everything from blood pressure to inflammation. They also act directly on the hunger and satiety centers in the brain and are effective at lowering your default weight or set point. In this way, the GLP-1 medications available today can help you reduce your body weight by 10%. 
The Calibrate program also features one-on-one virtual coaching with an accountability coach who works with you on incremental goals for the four key behavioral pillars of metabolic health: food, sleep, exercise, and emotional health. These environmental factors and behaviors influence your weight and metabolic health, and studies suggest that comprehensive treatment of all four pillars creates the best results.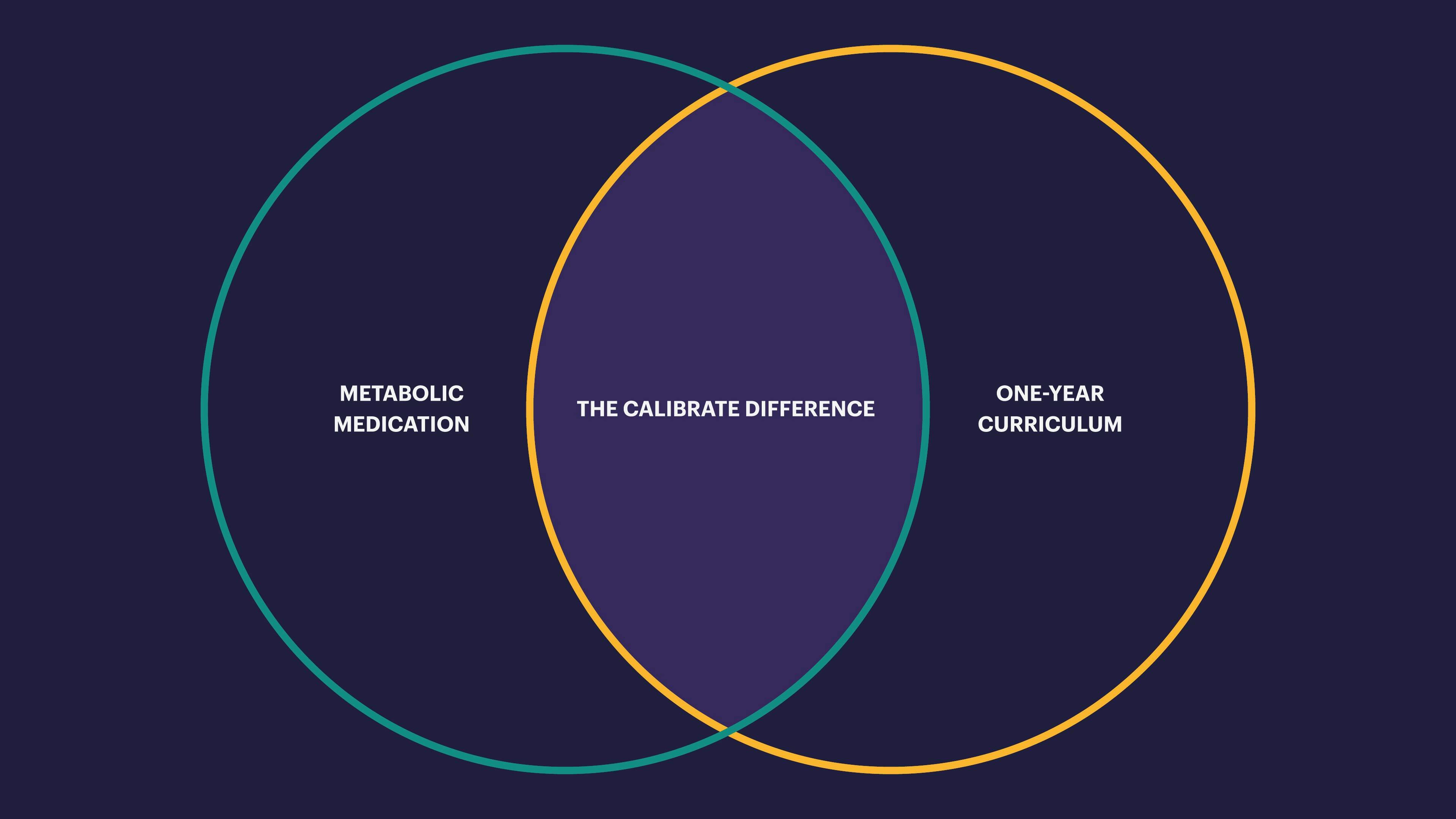 2) Calibrate is a doctor-supported program that is personalized to your biology, your goals, and your life.
Your Calibrate medical team thoughtfully considers your unique biology and health history and designs a weight loss and metabolic health plan that's right for you. You'll complete a comprehensive health intake, including blood work, that your Calibrate medical team will carefully review before customizing a treatment plan and prescribing medication. There are also planned touch points with your Calibrate medical team throughout the program to make sure you're on track.
3) We measure success beyond the scale in addition to weight loss. 
Our ultimate goal is for you to see and feel success beyond the scale. Yes, Calibrate will help you lose weight, but the greater intention is to create sustainable change that improves your health, energy, and wellbeing. Important clinical benefits of the program that we monitor include reduced fat (specifically abdominal adiposity or dangerous fat that lies around critical organs), reduced risk for diabetes and heart disease, decreased inflammation, and improved immune function. Other positive effects include improved mood, better sleep, and more energy. 
4) The program will help you create a new, sustainable day-to-day—with the support of the Calibrate accountability coaching team.
Research shows us that small, simple steps can add up to something much greater than its parts, so that's what Calibrate does. Your Calibrate accountability coach works as your point person—your guide, cheerleader, motivator, and accountability partner—to translate our health experts' knowledge into the personalized tiny tweaks that will add up to big, sustained results. Your accountability coach will also help identify and troubleshoot challenges and areas for growth so the program is customized and addresses what you need for your new day-to-day.
Most importantly to note, Calibrate is not a "weight loss" program, it's a metabolic health program that will help you lose weight by making lasting improvements to your overall health. Where other programs rely on willpower and calorie counting, we focus on healthy inputs for your biology and small, gradual changes to your day-to-day life. The Calibrate program is designed to reset your metabolic system and gives you back control of your weight and your health.
See if you're eligible for Calibrate and sign up.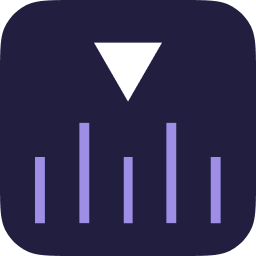 Calibrate
We're a modern, medical approach that combines doctor-prescribed medication with 1:1 accountability coaching—all personalized to your biology, your goals, and your life for a metabolic reset that lasts and 10% Weight Loss Guaranteed (see terms).