The holiday season brings opportunities to relax, give to others, and spend time with family and friends. However, this season is not without its stressors and distractions. It can be easy to fall into old habits with all of the activities and excitement, so we suggest leaning on the Four Pillars of Metabolic Health to maintain stability. Here are some tips from Calibrate's Expert Council to integrate into your new day-to-day during this season.
Food
Have a plan for holiday celebrations and their trail of treats
Go into the holiday season with a food strategy. Make sure that you aren't skipping meals surrounding celebrations to ensure that your blood sugar remains stable throughout the day. Plan meals with protein, fiber, and healthy fat. If you're going to a party where you're unsure of when and what you'll be served, grab a healthy snack (think protein, fiber, and healthy fat here, too). The less starving you are when you fill your plate, the easier it will be to be thoughtful about portions and heed hunger (and fullness!) cues.
Anticipate the day after
Regardless of how much you eat at a holiday celebration, be sure to treat the next day as NORMAL. Don't restrict or skip meals and incorporate some go-to meal options. Have some warm water with lemon in the morning and get some movement early in the day. Keep in mind that it's never the act of having the treat that hinders progress; it is the "screw-it" mentality that sometimes comes after.
Whatever the day, it's okay to push back on food pushers
Don't feel obligated to provide explanations to others for your food choices this holiday season. Make your mantra to be polite, but don't feel guilty. If there's a food you don't want or a second trip to the buffet you don't want to take, there's no need for a lengthy explanation or excuse. If you worry about letting the cook know that you've enjoyed your meal, practice mindful eating techniques. Eat slowly and talk about how much you're enjoying what you're eating. This is a helpful strategy during the meal and will remove any pressure to get seconds to prove a point.
Sleep
Reset your internal clock
We have already reset our clocks, but our bodies may still need a refresher on the darker days and changing seasons. The National Sleep Foundation recommends tricking your internal clock by exposing yourself to sunlight early in the morning, avoiding screens an hour before bedtime, and being consistent with eating, social, bed, and exercise times.
Exercise
5k, anyone?
More races happen in the fall/winter than any other time of year, so now could be a great opportunity to participate in one! Many races have gone virtual allowing participants to run the distance of the race from anywhere at their own pace. Signing up in advance for a race can be great motivation to train and get into a habit of moving. 
Work out for good
Volunteering is not only a great way to help your community, but also can be an opportunity to get out and moving. Find a local organization to volunteer some time and effort at. Whether you're helping to stock shelves at a food pantry, walking dogs at the local animal shelter, or helping at a local park clean-up event, volunteer work can be an excellent way to stay active while helping your community.
Emotional Health
Have a time-out strategy
Go into family events or social gatherings with a strategy for when you hit your social limit. This could be a walk, a drive, or stepping outside to text or call a friend. Even just a little time away can clear your head and give you the energy you need to keep going. Note that this change-your-gears tip can also apply when you're solo and find yourself doom-scrolling on social media or crushed by work stress.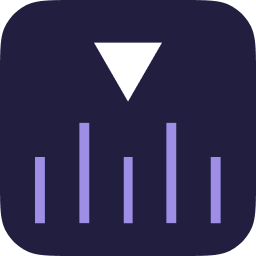 Calibrate
We're a modern, medical approach that combines doctor-prescribed medication with 1:1 accountability coaching—all personalized to your biology, your goals, and your life for a metabolic reset that lasts and 10% Weight Loss Guaranteed (see terms).