Dr. Baier's Journey to Calibrate
A double board-certified physician specializing in obesity medicine and family medicine, Kristin Baier, MD, worked for a private practice in southern California prior to joining Calibrate as a full-time physician. Read on to learn about her journey to Calibrate.
---
Growing up in the suburbs of Chicago with three brothers, I was an active child. Before the rise of the digital age, our time outside of school was largely spent playing sports and running around outside with the other neighborhood kids. Meals were typical of the standard american diet (SAD) with a glass of skim milk. Processed food (think fruit snacks, Wheat Thins, pretzels), juice and soda were common bridges between lunch and dinner. 
Through the lens of what I know now, it's unsurprising I was overweight as a child. Fortunately, my weight didn't spiral out of control because my activity level was high. This turned out to be a blessing that led to a lifelong habit of consistent exercise, but there were also times when I tried to overcompensate for a bad diet with excessive amounts of cardio. 
By college, my weight continued to climb. Increasingly aware of it, I felt self-conscious, embarrassed, and insecure. While I studied exercise physiology and nutrition, I would go through bouts of implementing the mantra of "calories in, calories out." I'd lose weight temporarily, only to succumb to constant hunger which eventually led to weight regain. 
Then came medical school and residency. Suddenly, time for exercise was extremely limited. My life became more sedentary coupled with higher amounts of stress than I was used to. I ate whatever was convenient and easy. I also developed a habit of eating chocolate while studying.  It helped me focus, or at least that's how I rationalized my stress eating. 
As an added curveball, during this time I was diagnosed with Lupus, a potentially debilitating auto-immune disease. I initially felt relieved to have a diagnosis, then fear set in. I was already battling to control my weight and needing steroids for the rest of my life wasn't going to make it any easier. 
Desperate to find an alternative treatment, I started researching various diets. Over the course of 10 years, I tried vegetarian, vegan, paleo, paleo auto-immune, Mediterranean, low-carb, low-fat, ketogenic, and carnivore diets. I literally went from one end of the spectrum to the other and everywhere in-between. 
My weight fluctuated wildly over that next decade along with my moods and energy levels. I was starting to realize there was much more to weight loss and overall health than just caloric restriction. Food quality was proving to be equally if not more important. 
I eventually figured out which diet worked best for controlling my lupus symptoms and as a pleasant side-effect, my weight stabilized to a healthier set point. 
How was it possible that with all my expensive education around fitness and medicine that I never learned how to effectively optimize my own health or even sustainably lose weight until I started experimenting on my own?  It was almost infuriating to think about. As a physician, I realized I needed more than the standard curriculum had provided.
Through my own trial and errors, I became passionate about researching weight loss interventions, nutritional biochemistry, and alternative treatments for auto-immune disease.  Countless hours after work spent hovering over scholarly articles, listening to podcasts with experts in the field, and studying to become board certified in obesity medicine.
Now it's my mission to help other people who have faced the same struggles I did. Treating obesity is complex. It's not about counting calories or trying to outrun a diet full of sugar and ultra-processed food-like substances. It's about optimizing your physiology through eating nutrient-dense, unprocessed foods that regulate hunger and satiety mechanisms. It's about good sleep, and also exercise that strengthens your body. And it's about quality relationships and a supportive community.  
I had grown so frustrated by the lack of comprehensive weight loss solutions I could offer my patients through the traditional healthcare model. This is why I'm so fortunate to now work for Calibrate—a medical company that understands how to not only effectively treat weight, but that also emphasizes metabolic health. After digging into Calibrate's methodology, panel of expert advisors, and mission to change the way the world treats weight, I knew that it was where I belonged. Helping patients improve quality of life through the foundational pillars of health reminds me of why I wanted to dedicate my life to the practice of medicine. 
Follow Calibrate on Facebook and Instagram to meet more of the Calibrate team!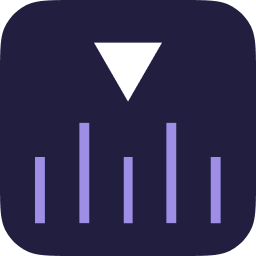 Calibrate
We're a modern, medical approach that combines doctor-prescribed medication with 1:1 accountability coaching—all personalized to your biology, your goals, and your life for a metabolic reset that lasts and 10% Weight Loss Guaranteed (see terms).