With 2022 just around the corner, it's a great time to check in on your FSA dollars to ensure you use them before they expire at the end of the year. FSA funds can be used for a variety of medical and health related products and services, including Calibrate. Read on to learn more about how you can use your FSA with Calibrate.
What is an FSA? 
A flexible spending account—commonly known as FSA—is an employer-provided account where employees contribute pre-tax dollars for authorized out-of-pocket healthcare expenses. The employee determines the amount they want to contribute, and then funds are deducted from their paycheck throughout the year. FSA dollars typically expire at the end of the calendar year, so it's important to check if you need to use them  before 12/31 to take advantage of tax savings (some employers have extended the use of FSA dollars due to the pandemic).
Is an FSA the same as an HSA?
A health savings account—commonly known as HSA—is different from a flexible spending account. A health savings account is a way you can pay for healthcare expenses by setting aside funds for long-term savings. One great thing about HSA funds is that they roll over into the next year if you don't use them all. HSAs are usually associated with high-deductible plans.
Can I use my FSA funds to pay for Calibrate?
Yes! You can use FSA funds to pay for your Calibrate One-Year Metabolic Reset if you choose the "billed once" option ($1,649) and purchase the program with your FSA card, paying for the whole year upfront. If you do not have the full balance on your FSA card to cover your One-Year Metabolic Reset, our team can provide you with a superbill, or itemized receipt, to submit for reimbursement. While this post is focused on FSA funds, it's important to note that you can also use an HSA toward Calibrate.
A few things to keep in mind before using your FSA funds:
Since Calibrate can only accept FSA cards for the full upfront payment, we recommend confirming that your card is able to process the full $1,649 cost of the One-Year Metabolic Reset. If you are joining after completing the Metabolic Assessment, your funds will just need to cover the remaining balance of $1,400.
If you cannot pay with your FSA card, or you only want to use a portion of your FSA funds, you will need to use another form of payments we accept. We can provide a superbill, or an itemized receipt, which you can submit for reimbursement from your FSA. Note that FSA funds have varied processing times, so it may take time to receive your reimbursement.  
Can I use my FSA if I sign up through Affirm?
Monthly payments through Affirm are paid directly from your debit account, so they are not directly payable by FSA. However, they may be reimbursable depending on your plan's submission process. Unfortunately, we are not able to provide a superbill if you pay monthly via Affirm, but our team can provide you with a letter of medical necessity for Affirm payments, which may be accepted by FSA for reimbursement.
Can I use my FSA for the medications Calibrate Doctors prescribe?
You can use your FSA funds to cover co-pays for your One-Year Metabolic Reset prescriptions. The doctor-prescribed GLP-1s (glucagon-like peptide-1s) required for the One-Year Metabolic Reset are covered by the majority of commercial insurance plans, at up to $25 a month, after you reach your deductible. While we can't say for sure what your insurance plan will cover up front, our experienced team is able to help navigate medication and lab coverage at $25 a month for the majority of our members. 
Have more questions about getting started with your One-Year Metabolic Reset? You can reach our Calibrate Evangelist team during office hours, M-F from 9am - 6pm ET at 800-839-4754 or you can email our team at hello@joincalibrate.com.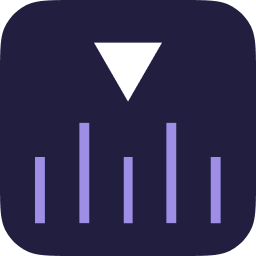 Calibrate
We're a modern, medical approach that combines doctor-prescribed medication with 1:1 accountability coaching—all personalized to your biology, your goals, and your life for a metabolic reset that lasts and 10% Weight Loss Guaranteed (see terms).