Meet Calibrate's Expert Council: Christine Celio, PhD (Emotional Health)
As a licensed Clinical Psychologist, writer and motivation expert, Christine Celio, PhD, has spent the past 20 years of her career helping others understand and achieve a holistic approach to health through behavioral change. She earned her Bachelor's degree and a Master's Degree from Stanford University, where she focused her studies on personal and social behavior change and received degrees in psychology, anthropology, and sociology. She also received an additional Master's degree and a PhD in clinical psychology from Loyola University Chicago, where she specialized in neuropsychology and behavioral health. In addition to treating individuals in psychotherapy, she consults for healthcare companies, serves as a speaker on supporting mental health for technology companies, and designs and evaluates behavioral health interventions in medical settings. 
As Calibrate's Emotional Health Expert, Christine develops lessons and guides, and other programmatic content that helps members create a tailored wellness journey that aligns their values and actions for sustainable success. Read more about her approach to psychology, insights on metabolic health, and her favorite Calibrate lifestyle change below!
What interested you about your field?
I'm fascinated by how many of us know the what and the why around healthy behavior change, but how challenging it is to actually do it. Helping people transform the way they live in the short and long term through aligning values with actions is something I look forward to doing every day.
How would you describe your approach to psychology?
I try to focus on personal strengths and resilience. There are plenty of areas where we struggle, and I focus on how we can take from where we thrive and build off of that in other aspects of our lives. In our health behaviors, this is huge. For example, we can be incredibly thoughtful and organized professionally, planning months in advance, but somehow dinner is a surprise every day. I'm interested in how we can borrow the intentionality from one part of life and have that help us with the other.
How does emotional health affect metabolic health and (in turn) weight?
Emotional health is not something that just happens—it's similar to physical health in that we need to work on it every day. Part of this is the experience of choice. When we emotionally can understand that we have options, we feel less stuck. This feeling of not having any choices is often what keeps people from sustainably changing their metabolic health and weight. Emotional and physical health are a series of choices we are present every single day, not a set of rules  we follow for a few weeks or months.
In your experience, is emotional health usually addressed during someone's weight loss journey?
Over the past 20 years, I've worked in all areas of the weight journey—from my early career working in eating disorders, to bariatric surgery evaluations, to weight loss and management—and while emotional health has always been part of my work in these settings, the weight loss industry often ignores it entirely. If weight loss were just a take fewer calories in/exercise more calories out equation, it would be so simple. It's the lifestyle change, the motivation, and the emotional approach that is the key difference. Emotional health is being addressed more now than ever, but to sustain behavior change, it needs to be a clear focus on any journey.
What drew you to Calibrate?
It was refreshing to find a science-based weight loss program that has a focus on the "maintenance phase." I think that is where the real emotional work comes in. There isn't the daily excitement of losing weight — it is about keeping diligent about making the good choices. So many programs and fad diets celebrate the short term wins, but end up with long term weight gain because they don't prepare people for the rest of their lives.  Every day we make choices to do better, and while they get easier the more we do them, it's still a choice every day. 

What is your favorite lifestyle change from the Calibrate program that improves emotional health?
I love the work we've done on the "future self." We often think about what we will look like or what we can do when we have met our goals, but not what it takes to get there or how to keep there. The future self activities look at the next 10 minutes, 2 days, 2 weeks and year from now. Seeing where we are going and reflecting on our past self helps calibrate where we are in our journey at that moment. It's fascinating to look back at the incremental changes we've made and how they've positively impacted our goals.
What are some things you do in your own daily life to achieve a healthier mental state?
Every night at dinner with my family, we practice "easy gratitude," a game where we say the best or funniest thing that happened to us that day, and the hardest or most surprising. It is an easy way to scan what happened throughout the day and see the spectrum of events, fostering a culture of appreciation. Gratitude should not be reserved for Thanksgiving dinner—a time we usually spend being thankful for the really big , general stuff — family, friends and health. Easy gratitude can be something as simple as making a hilarious joke during a meeting, cleaning out a messy inbox or getting a text from a friend. And the challenging parts put us in a growth mindset — challenge doesn't have to mean bad. This small, routine activity has helped me focus on my day more, combing through the highs and lows. Our lives are made up of a diversity of moments, and noticing them makes life feel more colorful.
What's one way you hope to support our mission to change the way the world treats weight?
Health is not binary—we are not healthy or unhealthy. We make choices that support or slow our ability to live our best lives. Through Calibrate, I hope to encourage people to embrace a change of perspective regarding their mental and physical health that allows them to live consistently with their values and make the choices that support them every day.
Metabolic Health Pillars Lightning Round:
Favorite food: I love all food—don't make me choose! I always have lemons on hand -- for salad dressing, for zesting onto yogurt, pasta, or other main dishes.
Sleep tip: Socks! I read Why We Sleep by Matt Walker and he recommended trying loose cotton or wool socks every night, even when it isn't super cold, to draw heat away from your core into your feet, which helps you fall asleep. It has been a game changer for me.
Exercise/movement tip: I always think, "Let me just do 10 minutes, and then I can quit." That can be 10 minutes on my bike, walking or whatever movement I chose to do that day. Most of the time, once I get moving, I realize that I want to keep going. I have never regretted a workout.
Emotional health tip: Give yourself 10-15 minutes every day to do something for yourself that can bring you a pocket of joy in the short and long term. We easily spend that much time scrolling! I try to read a bit of a book, go for a short walk, doodle, talk on the phone with a friend—anything that gives me a mental break for 10 minutes. It is a good reminder that we have choices and options, even if it is just for a few minutes, each day.
Follow Calibrate on Facebook and Instagram to meet more of the Calibrate team!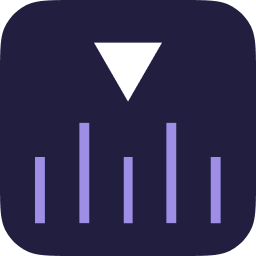 Calibrate
We're a modern, medical approach that combines doctor-prescribed medication with 1:1 accountability coaching—all personalized to your biology, your goals, and your life for a metabolic reset that lasts and 10% Weight Loss Guaranteed (see terms).