Meet Calibrate's Expert Council: Ellen Vora, MD (Sleep & Emotional Health)
As a board-certified psychiatrist, a medical acupuncturist, and yoga teacher, Ellen Vora takes a holistic approach to how she practices psychiatry, allowing her to consider the whole person and address imbalance at the root, rather than reflexively prescribing medication. Aside from her work at Calibrate, Ellen helps clients at her own private practice, and is a writer, speaker, and consultant for healthcare start-ups. She graduated from Columbia University medical school and received her BA in English from Yale University. 
In her role as Calibrate's Sleep & Emotional Health Expert, Ellen is responsible for developing program content that includes lessons, guides, and tips to help you develop and live your new day-to-day. Keep reading to learn more about Ellen's approach, how emotional health and sleep impact metabolic health, and her best sleep hygiene and emotional health tips.
What interested you about your field?
I was enchanted with the idea of how I could approach mental health because the complexities of the human condition have long been an interest of mine. During my residency, I found that there was a lot of room for improvement in regard to how we treat our patients. I knew my approach—treating the whole person, and considering their daily life like quality of sleep and relationships—would resonate with my patients and allow me to develop better treatment strategies for them.
How would you describe your approach to psychiatry?
Several factors can impact our emotional health—everything from feeling inflamed to not getting enough micronutrients to feeling disconnected from your community and purpose. Rather than focusing on mental health from the neck up, and thinking of it in terms of a genetic chemical imbalance, I think of psychiatry as our brain chemistry having a downstream effect that impacts the rest of our body.
In addition to psychiatry, you're an expert on sleep. What drew you to this topic?
From a conventional medicine approach, when someone is in need of sleep guidance, it often results in a prescription for a sleeping medication. While sleep aids can create the experience of losing consciousness for the night, or creating a kind of amnesia of the events overnight, they don't reliably produce healthy, balanced sleep architecture like you might have during a good night's sleep without them. So the question becomes—even if you have no memory of tossing and turning overnight, how restful was that night of sleep? 
Methods like these are an outdated understanding of sleep hygiene, and because of this, I believe there's a real opportunity to improve the way we sleep and how we can evolve the conventional understanding of sleep quality. I'm also always trying to improve sleep in my own life. In some ways, I'm a guinea pig for my clients because everything I recommend during a session is something I've tried myself. 
How do emotional health and sleep affect metabolic health and (in turn) weight?
The foods we eat, and the impact those foods have on our body, directly impact our emotional and mental health. Certain foods can contribute to inflammation, which can make us feel uneasy or unhappy. Other foods can create a spike of energy and then a crash in blood sugar, which can precipitate a stress response and contribute to states like anxiety.
There are also the many ways that our eating behaviors tie in with the ways we are not getting our fundamental needs met. If we are yearning for connection and community, or for feeling heard or understood, yet we have no platform for getting these needs met in our lives, it can sometimes drive us to seek comfort with food.
How does the Calibrate program help develop a new day-to-day for its members?
The program creates these accessible, bite-sized, and actionable behaviors that are realistic for its members. I like to think of any approach to sleep as a buffet—there are many different ways to improve our sleep including blue light-blocking glasses, keeping cell phones out of the bedroom, sun exposure, and earlier wake up times. Calibrate teaches you to work on one improvement at a time and once it's been mastered, it'll be easier to integrate the next change.

What small adjustments do you make to your daily life to maximize your sleep health? And your emotional health?
I very much practice what I preach. At the moment, my focus is on shifting my sleep schedule so that I can wake up earlier and get exposure to the sun as early as possible. I'm also a big proponent of wearing blue light blocking glasses in the evening. I'll put them on once the sun starts to set and wear them until bedtime to limit my exposure to the blue light coming from my phone and laptop.
For my emotional health, I let myself feel my feelings, and for me that means crying when I need a release. Because of society, we're conditioned to believe that if we cry, we are weak. We're all humans and we should be able to feel fully, because resisting our feelings won't make them go away. By crying, we decrease our stress response through a hormone found in our tears that cuts the stress at the root. If we're unable to process our feelings, they can turn into digestive issues and other ailments. The reality is that crying is important and a healthy practice.
What is your one piece of advice for someone who's looking to improve their sleep health? And advice for someone looking to improve their emotional health?
For improved sleep health, I recommend waking up with the sun and being mindful of light cues. For those who are unable to pull away from screen time at night, make sure to wear blue light-blocking glasses, and if waking up in the middle of the night is a habit, do not turn on any lights or look at any device that gives off blue light.
To improve emotional health, I recommend feeling our emotions—no matter how big or small. We get in the habit of apologizing for our feelings, and tend to feel like our emotions are too much to handle or that we are too high-maintenance. As humans, we have the right to feel seen by others, and we should give people the opportunity to hold space for us, while also understanding they have the right to accept or decline whether they have the emotional bandwidth in their own life to take on our feelings.
What drew you to Calibrate?
One of the reasons I decided to study and practice psychiatry was to improve and evolve certain aspects of conventional medicine. I'm a firm believer that we need to shift the conversation regarding how we stay healthy and well, and how we can do that in an affordable, accessible, and realistic way. Calibrate's program achieves all of this for me, while giving me the opportunity to be part of a team that is creating a beautiful product.
What do you think the role of a coach can be in living a healthy life?
Coaches are the army of health. We have this really misguided understanding that health happens in a yearly, 15-minute doctor's appointment, but health happens every day, regardless of a diagnosis. Coaches can help us develop diet and lifestyle strategies tailored to our lifestyle, and when we find a knowledgeable and supportive coach, that's when we truly start to see the magic—this is when change and health take place.
What's one way you hope to embody our mission to change the way the world treats weight?
To be part of the nuanced conversation around weight even though there are so many warring factions with diet culture and the body positivity movement. I'm not fully convinced that one is right or wrong, but we need more space in the gray area to allow people to determine what's best for them and their health.
You're writing a book on anxiety and how it relates to sleep. What message do you want to get out there about how we can think about or improve this important habit?
Our bodies want to sleep and know the best way to do so, but there are many seemingly benign aspects to modern life that disrupt sleep. Light, for example, has always served as a visual queue of when we get up in the morning and when we turn down at night. Most of us are inside for a majority of our day so while we are experiencing light, it is not direct sunshine. And at sunset, when we're supposed to be winding down for bed, instead, we are looking at our phones and laptops which further disrupt sleep. I recommend that everyone improve on their light cues by having them resemble evolutionary conditions. If we want to be tired at night and go to sleep at a reasonable time, we must wake up with the sun.
Metabolic Health Pillars Lightning Round:
Favorite food: Papaya.
Sleep tip: Get your phone out of the bedroom.
Exercise/movement tip: Hiking, but in everyday life, a walk.
Emotional health tip: Let yourself have a good cry when your body feels that it needs it.
Follow Calibrate on Facebook and Instagram to meet more of the Calibrate team!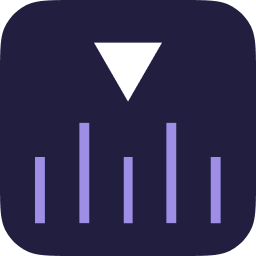 Calibrate
We're a modern, medical approach that combines doctor-prescribed medication with 1:1 accountability coaching—all personalized to your biology, your goals, and your life for a metabolic reset that lasts and 10% Weight Loss Guaranteed (see terms).