A board-certified family physician who's passionate about holistic health, health equity, and health literacy, Calibrate doctor Kamilah Williams, MD, earned her medical degree from Northeastern Ohio Universities College of Medicine (now known as NEOMED) and completed her residency in Family Medicine at Grant Medical Center. She is also the creator and host of Pivot & Bloom, a podcast about the cycle of wellness transformation. Read on to hear about how her journey led her to Calibrate and how she hopes to make an impact on every Calibrate member she works with!
What interested you about your field?
I declared I wanted to be a doctor at age 4. There were no doctors in my family and I actually disliked going to the doctor myself, so I consider it a calling. I became interested in family medicine when I was a medical student because I loved the variety involved in the visits. You can see a child and their grandparent within the same hour!
What drew you to Calibrate?
I was drawn to Calibrate because of its holistic approach. When I gained weight and started to develop chronic health conditions, I had to change my entire lifestyle and my mindset to see meaningful change in my mind, body, and spirit. 
When I look back, I realize I had lost the hope of getting back to health and a healthier weight. I love the idea of restoring the hope of our members by incorporating a medical approach and effective medications, along with the lifestyle changes that will help the transformation stick and an accountability coach to solidify their habits. The foundations placed by the Calibrate program, provide the tools to change lives forever!
What's one way you hope to embody our mission to change the way the world treats weight?
I want to empower others to learn about their individual bodies and the unique ways they have been created to function. When we know the root causes of dysfunction, we can better curate a lasting solution.
Metabolic Health Pillars Lightning Round:
Favorite food: Beef/steak
Sleep tip: Make your bedroom a zen space.
Exercise/movement: Yoga or Barre
Emotional health tip: Dive deeper into whatever you are resisting. We tend to avoid the things that make us the most uncomfortable. But, in discomfort, we find growth.
Follow Calibrate on Facebook and Instagram to meet more of the Calibrate team!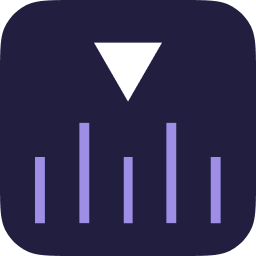 Calibrate
We're a modern, medical approach that combines doctor-prescribed medication with 1:1 accountability coaching—all personalized to your biology, your goals, and your life for a metabolic reset that lasts and 10% Weight Loss Guaranteed (see terms).