Meet the Calibrate Medical Team: Kristin Baier, MD
A double board-certified physician specializing in obesity medicine and family medicine, Kristin Baier, MD, worked for a private practice in southern California prior to joining Calibrate as a full-time physician. There, her focus was on weight loss and metabolic health through a combination of lifestyle interventions and medication. Read on to learn about how her own challenge with health turned into her passion for delivering care in a holistic way.
What interested you about your field?
I grew up with a father who is an Orthopedic surgeon so I was exposed to medicine from an early age. I spent years working in his office and developed a fascination with the field. Health and fitness were always on my radar, and I even studied nutrition and exercise physiology as an undergraduate. However, despite all my education, I constantly struggled to control my own weight. I became even more frustrated as a physician watching patients follow the "calories in, calories out" weight loss mantra without success. I knew weight loss was more complex than a simple math equation, and I wanted to learn more from a physiological perspective.
What drew you to Calibrate?
After endless hours of reading weight loss studies, listening to interviews or podcasts with experts in the field, and years of clinical experience, I became convinced effective weight management was the key to preventing disease and actually helping patients. However, the traditional healthcare model does not afford physicians adequate time to address the complexities of sustainable weight loss, nor provides the support mechanisms necessary for success. I was immediately drawn to Calibrate because they are different. The Calibrate methods are proven, based on physiology and science, and they have the support in place to help patients succeed.
What's one way you hope to embody our mission to change the way the world treats weight?
One of my top priorities is to help patients understand the inability to lose weight is not their fault. Our bodies are very smart. Weight management is a function of our hormones such as leptin, ghrelin, GLP, insulin, and how they interact with the hypothalamus in the brain. Through Calibrate, I hope to help the world understand that obesity is a complex disease and it needs to stop being viewed as a matter of willpower or self-control.
Metabolic Health Pillars Lightning Round:
Favorite food: Pan-seared Chilean sea bass.
Sleep tip: Step away from your computer and phone at least an hour before bed.
Exercise/movement: Cycling and strength training.
Emotional health tip: Make time to meditate every day, even if it's just a few minutes, and read Emily Fletcher's book Stress Less, Accomplish More.
Follow Calibrate on Facebook and Instagram to meet more of the Calibrate team!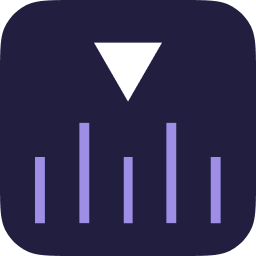 Calibrate
We're a modern, medical approach that combines doctor-prescribed medication with 1:1 accountability coaching—all personalized to your biology, your goals, and your life for a metabolic reset that lasts and 10% Weight Loss Guaranteed (see terms).