WEGOVY® VS. SAXENDA: WHAT'S THE DIFFERENCE?
If you've been researching metabolic health and its relationship to weight, you've probably come across these names at least a handful of times: Wegovy® (semaglutide) and Saxenda® (liraglutide) are both GLP-1 medications indicated for the treatment of overweight and obesity. 
All Calibrate members will be evaluated and considered for Wegovy® and Saxenda®, along with several other potential GLP-1 medications, when they start their One Year Metabolic Reset. Maybe you're wondering, if both are prescribed for weight loss, what's the difference between the two? How do they work? And is one better than the other?
Read on to find out exactly what sets Wegovy® and Saxenda® apart, including their ingredients, dosing schedules, and recent research on their use and efficacy. 
Are Wegovy® and Saxenda® the same?
Both Saxenda® and Wegovy® are GLP-1 receptor agonists, meaning they work by mimicking the natural GLP-1 hormone our bodies produce. However, they contain different active compounds: Saxenda® contains liraglutide; Wegovy® contains semaglutide. 
Unless you're a pharmacist or medical researcher, these details probably won't mean much to you. The important thing to note is that both liraglutide and semaglutide have been thoroughly researched and are FDA-approved. 
Belonging to the wider class of GLP-1 drugs, Wegovy® (semaglutide) and Saxenda® (liraglutide) both work by producing similar effects to those of the natural GLP-1 hormone your body produces. GLP-1, an incretin hormone, is released whenever you eat. It targets areas of the brain involved in regulating appetite and food intake and plays a key role in the management of blood sugar levels.
Research suggests that people who hold onto more weight experience reductions in natural GLP-1 signaling, which can lead to overeating and increased hunger between meals. Using GLP-1 medications can promote these pathways and signaling to effectively regulate blood sugars. That's why GLP-1 receptor agonists are powerful aids in reducing A1C and producing weight loss. However, they're not a "quick fix" for a healthier metabolism—they must be used in combination with lifestyle changes including exercise, healthier food choices, stress reduction, and sleep. 
What are Wegovy® and Saxenda® prescribed for? 
Both Wegovy® and Saxenda® are manufactured by Danish pharmaceutical company NovoNordisk. The following are statements provided by NovoNordisk about weight loss with Saxenda® and Wegovy®, respectively:
Saxenda® (liraglutide) injection 3 mg is an injectable prescription medicine used for adults with excess weight (BMI ≥27) who also have weight-related medical problems or obesity (BMI ≥30). [...] Saxenda® should be used with a reduced calorie diet and increased physical activity.
Wegovy® (semaglutide) injection 2.4 mg is indicated as an adjunct to a reduced calorie diet and increased physical activity for chronic weight management in adults with an initial body mass index (BMI) of ≥30 kg/m2 (obesity) or ≥27 kg/m2 (overweight) in the presence of at least one weight-related comorbid condition (e.g., hypertension, type 2 diabetes mellitus, or dyslipidemia).
Note that while NovoNordisk indicates a "reduced calorie diet" in the language above, the Calibrate program doesn't involve any calorie counting: Instead, you'll focus on making healthy food choices and minimizing fast-digesting carbohydrates in favor of healthy proteins and fats. Doing so puts more emphasis on overall wellbeing (rather than a restrictive mindset). 
Wegovy® vs. Saxenda® Dosing Schedules:

Keep in mind that your Calibrate doctor will dictate your specific dosing schedule based on your unique health history and tolerance of the medication. Your dosing schedule may be different from what is shown in the table above. 
Which is better, Saxenda® or Wegovy®?
Neither medication is objectively "better" than the other. What works best for you will depend on your unique medical history, health profile, and a number of other factors. 
There are a few differences in the outcomes of clinical trials of the two drugs to keep in mind when evaluating Saxenda® or Wegovy®: 
Semaglutide, which comprises Wegovy®, was first developed by a team of researchers out of Danish pharmaceutical company NovoNordisk in 2012. It was found to be longer-acting than liraglutide and therefore more convenient for many patients to use. Where liraglutide requires daily self-administration by injection, semaglutide only needs to be injected once per week. 
Further, a study published in JAMA in January 2022 concluded that, "Among adults with overweight or obesity without diabetes, once-weekly subcutaneous semaglutide compared with once-daily subcutaneous liraglutide, added to counseling for diet and physical activity, resulted in significantly greater weight loss at 68 weeks."
Note that the goal of this study was to evaluate weight loss alone—not the participants' overall metabolic health. As a Calibrate member, your medical team may prescribe Saxenda® or Wegovy®, or a different GLP-1 receptor agonist, as a part of your Metabolic Reset program. 
Both medications, in combination with lifestyle changes, have been found effective at improving metabolic health thanks to their ability to regulate your body's natural hunger signals and overall metabolic function. In fact, Calibrate members—on both Saxenda® and Wegovy®—lose an average of 15% of their body weight..
How much weight can you lose with Saxenda® or Wegovy®? 
When taking any GLP-1 medication, whether Saxenda®, Wegovy®, or something else, the primary goal is improving your metabolic health. In doing so, you'll reduce your risk for a variety of major health issues including cardiovascular disease, heart attack, and stroke, as well as all-cause mortality. 
One of the core tenets of the Calibrate philosophy is that the treatment of overweight or obesity via weight loss is secondary to the overarching goal of improved metabolic health. Of course, weight loss can still be expected when taking Saxenda® or Wegovy® as a part of the Calibrate program. 
Calibrate's Four Pillars of Metabolic Health—including  food, sleep, exercise, and emotional health—are designed to help participants maximize their success with Saxenda®, Wegovy®, or other GLP-1 medications. As a Calibrate member, you'll receive 1:1 accountability coaching alongside monitoring and support from a licensed physician who will prescribe your medication. 
Clinical trials of Wegovy® showed average weight loss of 15.8% after 68 weeks with semaglutide 2.4 mg. Trials of Saxenda® found clinically significant weight loss, as well: In a 68-week study in adults, patients lost an average of 8% of their total body weight with liraglutide 3.0mg. In both of these trials, the medications were utilized alongside intensive lifestyle interventions.
Calibrate guarantees weight loss of at least 10% for members on every GLP-1 medication. (See terms.) 
When you join Calibrate, you'll complete a comprehensive health intake, including blood work, that your Calibrate doctor will carefully review before customizing your treatment plan and prescribing your medication. You'll then be paired with an accountability coaching team to help keep you on track, monitoring your progress during 1:1 sessions and through the app while you learn and absorb the curriculum. 
Keep in mind that Wegovy® and Saxenda® are not the right fit for everyone. Calibrate doctors may prescribe other medications based on your unique needs and health insurance coverage. 
Can Saxenda® and Wegovy® be used together?
Liraglutide and semaglutide are not indicated for concurrent use. Since all GLP-1 medications have the same mechanism of action, they are not helpful when used concurrently. Talk to a healthcare provider for more information. 
Key takeaways
Both Wegovy® and Saxenda® are classified as GLP-1 receptor agonists, and are two of the possible GLP-1 medications you could be prescribed as a part of the Calibrate program (among several others)
There are several differences between Wegovy® and Saxenda®: The former is comprised of semaglutide and is administered via injection once weekly; the latter is comprised of liraglutide and is injected daily
Wegovy® and Saxenda® are FDA-approved for the treatment of overweight and obesity
Both medications are manufactured by NovoNordisk
Wegovy® and Saxenda® are not indicated for concurrent use; talk to your Calibrate doctor to learn more
FAQ: Is there a Wegovy® shortage?
I read there is a shortage of Wegovy® and that the manufacturer is not initiating treatment for new patients in early 2022. Can Calibrate offer new members Wegovy®?
As you may have read, Wegovy's manufacturer recently announced supply chain issues that may impact Wegovy's stock availability in early 2022. As a result, the company has said it will prioritize existing prescriptions over new ones. You can follow along with news directly from Wegovy's manufacturer on this page, which is updated as new information becomes available. 
When you join Calibrate, your Calibrate doctor will work with you to prescribe the best GLP-1 medication for you based on your health history, insurance coverage, and current inventory. This may include starting on either Wegovy® or a different GLP-1—including in another form of semaglutide, the same active molecule in Wegovy®—and modifying based on your response to medication and availability. Your Calibrate Medical Team will work with you to make changes to dosing or transition to other GLP-1s if needed throughout your Calibrate Year.
Regardless of which GLP-1 you're prescribed, our commitment to all of our members remains the same: we guarantee that your GLP-1 medication will cost $25/month (after any deductible has been met), and we guarantee that you'll lose at least 10% of your body weight or you'll be eligible for a refund—see details here.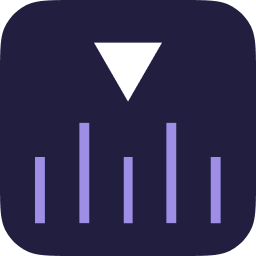 Calibrate
We're a modern, medical approach that combines doctor-prescribed medication with 1:1 accountability coaching—all personalized to your biology, your goals, and your life for a metabolic reset that lasts and 10% Weight Loss Guaranteed (see terms).