Weight Loss Medication in the Calibrate Program: A Guide to GLP-1 Medications
At Calibrate, we know that metabolic health goes beyond what the scale says: It means you're also healthy and balanced on the inside.
Reprogramming your metabolic system isn't about restricting calories or implementing extreme physical activity into your routine. Instead, it's about incorporating impactful and sustainable changes in the foods you eat, how you sleep, how much you exercise, and how your emotional health is supported. 
But that's not all. 
With Calibrate, you'll also leverage the power of clinically proven, FDA-approved weight loss medications called GLP-1 receptor agonists—including Ozempic® (semaglutide), Wegovy® (semaglutide), Mounjaro™ (tirzepatide), Trulicity® (dulaglutide), Rybelsus® (semaglutide), and Saxenda® (liraglutide). These medications help lower your set point and send signals to your brain to regulate your metabolic function, reduce your appetite, and help you feel full.
Keep reading to learn more about GLP-1 meds and their unique benefits when it comes to improving metabolic health. We spoke with endocrinologist and Calibrate doctor Gaja Andzel, MD, about what to know.
Ready to learn more about Calibrate's Metabolic Reset? Find out if you're eligible: Take the quiz. 
WHAT ARE GLP-1 WEIGHT LOSS MEDICATIONS?
GLP-1s (glucagon-like peptide-1 receptor agonists), also known as incretin mimetics, are a class of prescription medications that have been proven to be effective in the treatment of type 2 diabetes and in support of losing body weight. 
GLP-1 medications mimic the effect of the GLP-1 hormone naturally produced in the gastrointestinal tract. GLP-1 meds were initially approved by the U.S. Food and Drug Administration (FDA) in 2005 as a treatment for type 2 diabetes. The first GLP-1 was exenatide, prescribed under brand names Byetta® and Bydureon®, approved by the FDA in 2005.
Experts soon learned that, in addition to improving blood glucose levels and A1C for diabetes care, GLP1-s also brought about not-insignificant weight loss and other metabolic health benefits. 
Most recently, a new type of GLP-1—tirzepatide, brand name Mounjaro™—was approved by the FDA in 2022. Mounjaro™ works similarly to the other drugs in the GLP-1 family, but it contains an extra molecule that may give it a slight edge. Tirzepatide mimics the action of not one but two incretin hormones involved in blood sugar control: Glucagon-like peptide-1 (GLP-1) and glucose-dependent insulinotropic polypeptide (GIP). This unique dual action makes it the first-in-class medicine that acts on both of these receptors.
How do GLP-1s work?
In your body, incretin hormones are released whenever food is consumed. Among other things, they help promote a feeling of fullness by delaying gastric emptying and activating the satiety centers of the brain. They also boost insulin production in the pancreas and suppress glucagon production, both of which help normalize blood sugar levels.
All of this happens in a glucose-dependent manner, which means incretin hormones—or their imitators, i.e. GLP-1 and GIP receptor agonists—are unlikely to cause severe hypoglycemia.
What about your natural incretin hormones? Studies have found that people with overweight or obesity may have a reduction in incretin effects, particularly if they have had frequent weight fluctuations due to yo-yo dieting. GLP-1 medication narrows the gap, making it easier to reach your goals and lower your metabolic set point.
The GLP-1 weight loss drugs used in the Calibrate program help your body to fight the natural increases in appetite and hunger that occur as you begin to lose weight. They also work with aspects of your metabolic system, including your body's blood sugar regulation and your weight "set point," so you can keep weight off for the long term.
All GLP-1 medications need to be used alongside lifestyle changes, i.e. changes to food, sleep, and exercise. These drugs tend to work best when accompanied by coaching and support from trained professionals. This helps you stay accountable to your new routine and makes lifestyle changes easier to incorporate into your busy schedule.
Why does Calibrate use GLP-1 medication?
GLP-1 drugs target the underlying biology that is most critical for weight loss by affecting your body's set point and improving how it handles insulin and glucose. But GLP-1s also work to improve metabolic health, with far-reaching benefits including reducing inflammation and cardiovascular (heart disease) risk. In that way, these medications don't just help you lose weight, they help you to live a longer and healthier life.
As mentioned earlier, the GLP-1 meds prescribed by Calibrate doctors include Wegovy®, Ozempic®, Mounjaro™, Rybelsus®, Trulicity®, and Saxenda®. Depending on your unique health history and profile, you may also be prescribed metformin for additional metabolic support, which can be safely used simultaneously with GLP-1 medications.
There are other GLP-1 receptor agonists on the market that Calibrate does not prescribe, including Victoza® (liraglutide), Adlyxin® (lixisenatide), Byetta® (exenatide), and Bydureon® (exenatide). This is primarily due to these medications' lower effectiveness when compared to other, newer GLP-1s.
So, how are GLP-1s different from other weight loss medications?
GLP-1s address the underlying biology that is most important for weight management. Other weight loss medications do not.
Phentermine, for example, is a stimulant (an amphetamine-like analog) that reduces hunger so that you can more easily stick to a low-calorie diet—but again, restricting food intake is not a sustainable solution for weight loss. Phentermine can also cause serious side effects including migraines, increased thirst, dry mouth, and significant elevation in blood pressure—which can force your heart to work harder and exacerbate any existing heart conditions. 
Contrave, another prescription weight loss medication, is a combination of Wellbutrin (a medicine primarily used in the treatment of depression), and naltrexone (a drug used primarily in the prevention of alcohol or opioid abuse). Like phentermine, Contrave helps to reduce appetite but does not address the most important underlying biology of weight gain.
Are there any risks to taking GLP-1s?
There are a couple of contraindications for GLP-1 medications. The first is a history of pancreatitis or for people who have gallbladder disease. We also do not recommend GLP-1s if you have a personal or family history of medullary thyroid cancer or MEN (multiple endocrine neoplasia).
Since they were first approved in 2005, 17 years of research demonstrate that, for most people, GLP-1s are a safe and effective treatment option to improve metabolic health and support weight loss, and the medication has even been approved for use in children twelve years of age and older.
What are the most common side effects?
Many individuals don't have any side effects at all with GLP-1s. However, for those who do, nausea is the most common possible side effect. We encourage sticking it out because nausea typically goes away after 3-4 weeks. If the nausea is intolerable after escalating your GLP-1 dose, you can go back to your prior dose and stay on that. 
Other possible side effects of GLP-1 meds include:
Nausea
Diarrhea
Vomiting
Constipation
Stomach (abdomen) pain
Bloating, belching, or gas
Heartburn
Talk to your healthcare provider about any side effects of your GLP-1 medication that become bothersome or that don't go away. The Calibrate medical team can offer recommendations and supportive care for any issues that arise. If you experience any allergic reaction such as anaphylaxis or shortness of breath, please seek immediate medical care.
Hypoglycemia is rare with GLP-1 medications. Talk to your healthcare provider to learn more.
Can I take GLP-1s with other medications?
GLP-1s are safe to take with most other medications, including those for high blood pressure, thyroid, and diabetes medications. Your doctor will review your medical history and medication lists to avoid any contraindications. Keep in mind that GLP-1s are not typically prescribed for individuals with type-1 diabetes.
How long do I need to take a GLP-1 medication?
GLP-1 medications aren't short-term fixes. They form part of a comprehensive program designed to make long-lasting changes to your life and health.
GLP-1 medications are intended to support your metabolic health in the long run, so it's important that you continue to take them as long as your doctor recommends and as long as you wish to reap their health benefits. Though specific recommendations vary from person to person, the minimum recommendation for most Calibrate members is one year. 
How long do Calibrate members need to take GLP-1s?
GLP-1 medications aren't short-term fixes. They form part of a comprehensive program designed to make long-lasting changes to your life and health. GLP-1 medications are intended to support your metabolic health in the long run, so it's important that you continue to take them as long as your doctor recommends and as long as you wish to reap their health benefits. Though specific recommendations depend on each person's individual metabolic health, the minimum recommendation for most Calibrate members is one year. 
Why isn't it just medication alone in the Calibrate program?
Calibrate is built on the principle that small steps lead to big wins. Success isn't about a single event or medication: GLP-1s are not magic pills that can help you keep weight off forever. They work best when used in conjunction with lifestyle changes proven to support long-term weight loss.
The goal is that, by the time you stop taking GLP-1s, not only will you have lost weight and improved your metabolic system significantly, but you will also have the tools to maintain the food, exercise, sleep, and emotional health habits needed to sustain those changes over time.
Will my insurance company cover the cost?
The majority of commercial insurance plans cover GLP-1s at $25 a month or less after you reach your deductible, but because all insurance plans are different, we can't say definitively whether GLP-1s would be covered by your specific plan before you join.
One of the major benefits of joining Calibrate is that our team will navigate insurance so you don't have to. We're dedicated to finding the best possible coverage for your GLP-1 medication. Our team uses proprietary tools and data to navigate medication coverage and availability. We support you by:
Communicating with your insurance on your behalf 
Exploring every clinically appropriate GLP-1 to find you the most effective and low-cost option
Applying relevant patient access programs to help you get affordable coverage, when possible
The result? More support finding the best medication for you. 
What else should I know about GLP-1s?  
Our goal in prescribing GLP-1 medication isn't primarily to help our members to lose weight—it's to improve their metabolic and overall health. Losing weight is just the cherry on top.
To achieve both objectives, it's important to remember that GLP-1s are not magic pills and that they work best when used in tandem with food, sleep, exercise, and stress modifications. Using this medication will empower you to optimize your weight and metabolic health for the long term.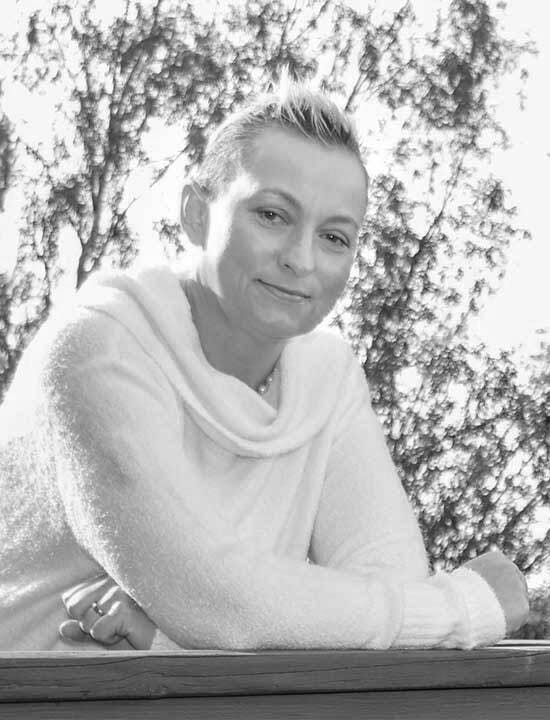 Gaja Andzel, MD
Calibrate Doctor
Gaja Andzel, MD, is a Southern California-based endocrinologist and functional medicine specialist. She underwent her internal medicine training at Loma Linda University in California followed by an endocrinology fellowship at Banner University Medical Center in Arizona. Dr. Andzel appreciates bringing a whole-person approach to medicine and partnering with people to formulate a personalized treatment plan that fits their unique needs and challenges.