Recipes for a Reset: February 2021
Looking for some simple recipes to meal-prep for the week? Or to pull together quickly in between meetings while working from home? We asked Calibrate Food Expert, Stephanie Middleberg, MS, RD, CDN, to share some ideas for breakfast, lunch, and dinner that will keep you nourished and energized throughout the day.
BREAKFAST
Maple Granola with Berries
Gluten-free and Vegan
Yellow-Green*
Serves 10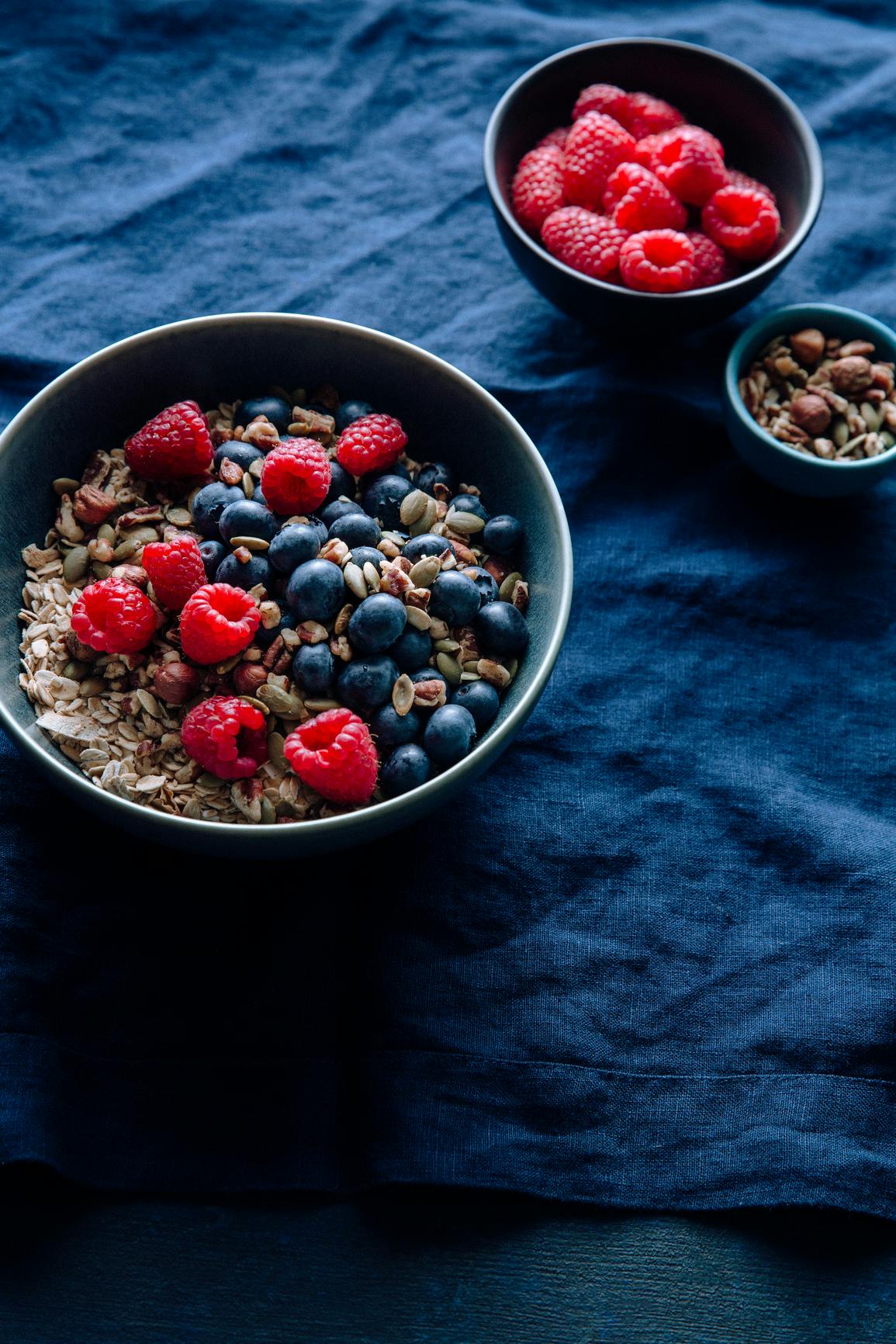 While most granolas are laden with sugar and inflammatory vegetable oils, this one is chock full of whole food ingredients. The variety of nuts and seeds packs a nutritional punch thanks to a substantial amount of magnesium and vitamin E, as well as plenty of plant-based protein and heart-healthy fats.
Ingredients:
1 cup almonds, roughly chopped 
1 cup cashews, roughly chopped 
1/4 cup pumpkin seeds 
1/4 cup sunflower seeds 
1/4 cup chia seeds 
1/2 cup almond flour  
1 teaspoon cinnamon 
1/2 teaspoon ground ginger  
Pinch of salt 
1 teaspoon vanilla extract 
2 tablespoons coconut oil, melted  
2 tablespoons maple syrup  
Top with unsweetened shredded coconut and berries (optional)
Directions: 
Preheat an oven to 375°F and line a baking tray with parchment paper. Add the chopped nuts, seeds, almond flour, cinnamon, ginger, salt, vanilla extract, coconut oil, and maple syrup to a large bowl. Mix until all the ingredients are combined. On the baking tray, spread out the mixture in one even layer. This will ensure that the ingredients all cook uniformly. Bake for 20-25 minutes. Allow the granola to cool before serving or transferring to a container. That's what creates those delicious clusters and texture!  
LUNCH
Spicy Chicken Vegetable Cups
Green*
Serves 2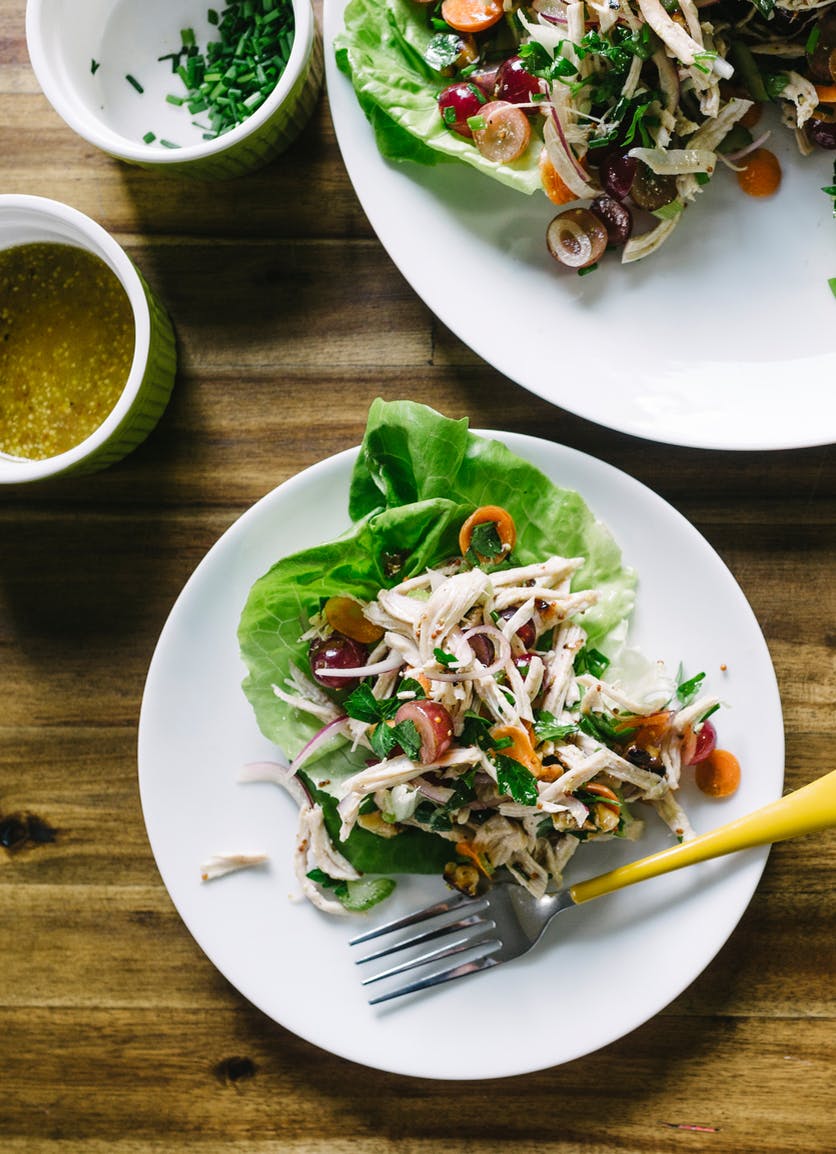 These easy-to-make lettuce cups are the perfect lunch for when you want something fun and flavorful. They take about 10 minutes to make and the chicken and crunchy vegetable combination will ensure that you stay satiated with filling protein and fiber.    
Ingredients:
1 Bibb or Butter lettuce 
1/2 of a store-bought rotisserie chicken 
2 carrots, thinly sliced 
2 scallions, thinly sliced 
1 teaspoon garlic, minced 
1 teaspoon ginger, minced 
3 tablespoons hoisin sauce 
1 tablespoon tamari 
1 tablespoon rice vinegar  
1 teaspoon sesame oil
Directions:
Separate the lettuce leaves and set them aside. Shred the rotisserie chicken. Slice carrots and scallions. Set aside. Place the garlic and ginger in a bowl. Add hoisin sauce, tamari, rice vinegar, and sesame oil to the bowl and whisk together. Place chicken in lettuce on a serving plate. Top with carrots and scallions. Spoon sauce over the cups or use as a dip by wrapping the lettuce.  
Dinner
Savory Skillet-Cooked Quinoa Cakes
Vegetarian
Yellow*
Serves: 4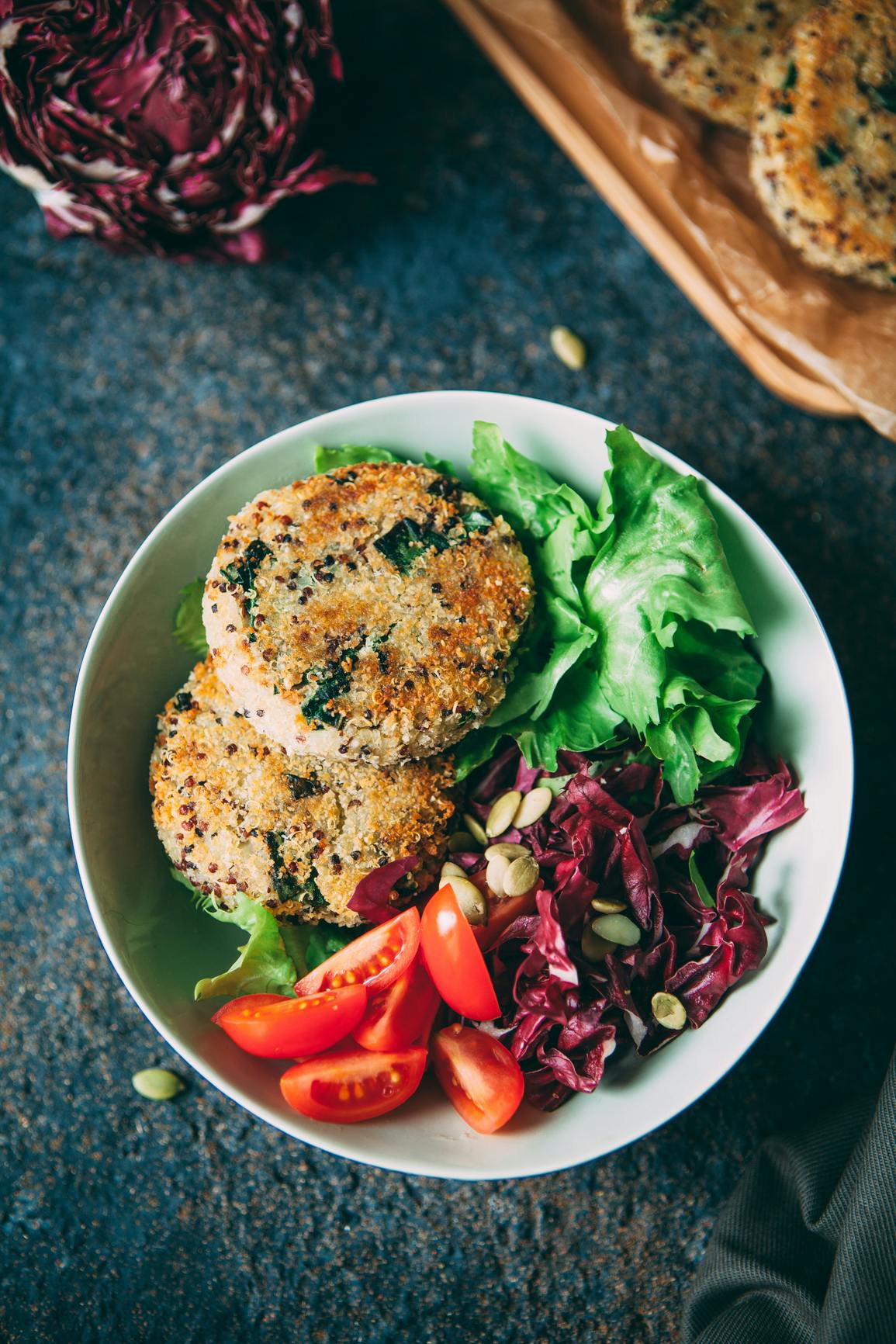 Unlike many plant-based foods, quinoa is a complete protein. This means that it contains all nine essential amino acids that the body cannot make on its own. Quinoa cakes are a great dish for vegetarians who are concerned with getting enough protein, or even for the omnivore who is just looking to eat a little less meat. The addition of eggs boosts the protein content, as well as healthy fats and nutrients like choline and folate for brain and cellular health.
Ingredients: 
2 cups cooked quinoa 
3 eggs  
3 scallions, finely chopped  
1/4 cup parmesan cheese, grated (optional)
2 cloves minced garlic 
1/2 cup whole grain breadcrumbs  
2 tablespoons olive oil, divided 
Salt and pepper to taste  
1 tablespoon chopped parsley to garnish (optional)
Directions: 
Mix the quinoa, eggs, scallions, cheese, garlic, and salt together in a bowl. Add the breadcrumbs, stir and leave the mixture to rest so it can absorb the moisture of the wet ingredients. Begin to form ten 1-inch thick patties. If the mixture is too dry, add a little water. If it is too moist, add a bit more of the breadcrumbs. Heat one tablespoon of oil in a large skillet over medium heat and add about 5 patties at a time, making sure to leave room between them. Cook about 7 minutes on each side. Once the cakes have cooked, add another tablespoon of oil to the skillet and cook the rest of the patties. 

*For Calibrate program members:
Green: These foods are the best for your health and weight.
Yellow: These foods are generally weight and health neutral if they are eaten in moderation.
Follow Calibrate on Facebook and Instagram to get upcoming recipes!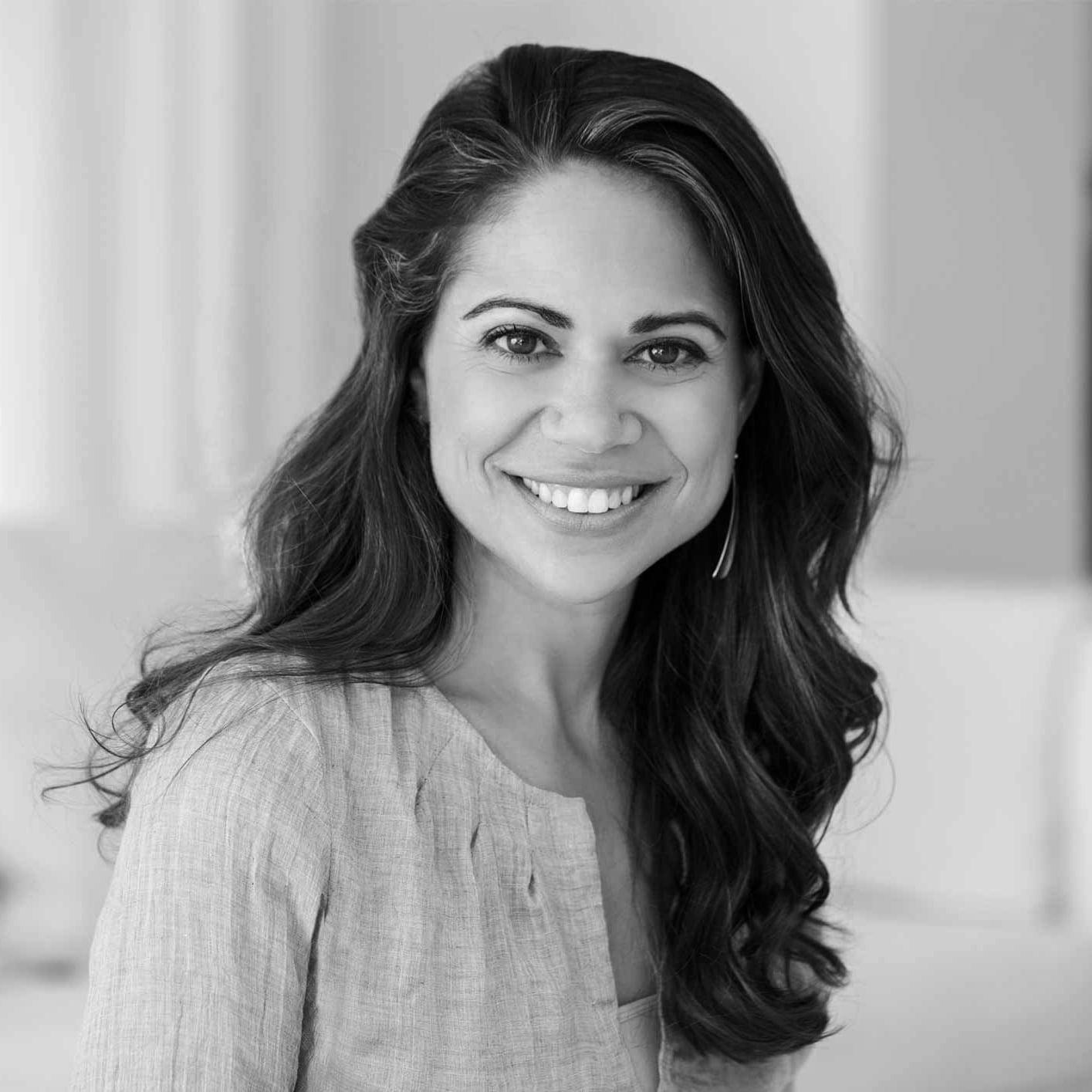 Stephanie Middleberg, RD
Calibrate Food Expert
Stephanie earned her Master's in Clinical Science and RD at New York University. She is the founder of Middleberg Nutrition, a health and wellness practice in New York City, and is the best-selling author of 'The Big Book of Organic Baby Food'.