Father's Day is typically associated with grilling steaks and piling plates with summer sides. But why not fish tacos? No, really—they're the perfect summer food: flavorful, grillable, easy to customize, and incredibly satisfying. Is it time to make Father's Day fish tacos a new tradition? We think so!
One of our many favorite parts of these fish tacos is the option to make them without a grill. We typically use a grill pan to enjoy that tasty charred flavor year-round (though you're welcome to fire up the barbecue, too). There's just no substitution for that subtle smokiness, so we created a recipe that would work for every Father's Day celebration, no matter where you are.
Another benefit to this recipe is the red cabbage slaw you may or may not have leftovers of, since it's exceptionally delicious and hard to stop eating. Seasoned with garlic, cumin, chili powder, and lime juice, it's packed with zippy, earthy notes and stays fresh for a few days in the refrigerator. Use it to add color and crunch to burgers and sandwiches, toss it into a grain bowl or salad, or simply keep eating it on its own—you'll be happy to see this friendly fiber source in the fridge.
Finally, we'd like to make the argument that "Father's Day fish tacos" plain old sounds great. It's a trend just waiting to catch on, and we're all for it. Create a family-friendly fish taco bar so everyone can customize theirs with sliced avocado and hot sauce, then casually suggest, "Same time next year?"
Grilled Fish Tacos with Cabbage Slaw
Gluten-free, Dairy-free, Halal, Kosher
Active: 30 minutes
Total: 35 minutes
Serves 4 (Makes 8 tacos)
Yellow on Intro and Calibrate Triangles; Red on Metabolic Jumpstart Triangle; Orange on Weight Loss Triangle

Looking to freshen up your taco routine? This recipe is an especially delicious way to dive into the wide world of grilled fish recipes. Crisp, zesty red cabbage slaw is packed with fiber and antioxidants, and adds a pleasant crunch for the perfect bite all the way through. We typically cook the fish using a grill pan for ease, but feel free to grill the fish at 400°F for 3 to 4 minutes on each side (the extra char and smokiness add tons of flavor).    
This fish is also delicious on a salad, and makes a phenomenal fish sandwich on a whole-grain bun (like Ezikiel's) with lettuce, tomato, avocado, and leftover red cabbage slaw. Refrigerate leftover fish in a tightly sealed container for up to two days and reheat at 350°F for about five minutes. The extra slaw can be refrigerated for up to three days, and is a great way to add color and fiber to grain bowls, burgers, and salads.  
Ingredients: 
2 limes, 1 zested and juiced (about ¼ cup juice), 1 cut into 8 wedges
2 cloves garlic, grated or minced
2 tablespoons olive oil
1 teaspoon cumin
½ teaspoon chili powder
Fine sea salt and freshly ground black pepper
Two 1½-inch-thick skinless white fish filets (such as cod, snapper, or mahi mahi; 8 ounces each)
8 ounces red cabbage, cored and thinly sliced (2½ cups)
½ small red onion, thinly sliced (½ cup)
Olive oil or avocado oil cooking spray
8 small 100% corn tortillas (such as Vista Hermosa)
1 avocado, peeled and sliced into 8 slices
¼ cup fresh cilantro leaves, for serving
Sugar-free hot sauce (such as Tia Lupita), for serving
Directions:
Whisk together the lime zest and juice, garlic, oil, cumin, chili powder, ½ teaspoon salt, and ¼ teaspoon pepper in a medium bowl. 
Place the fish on a plate and spoon 2 tablespoons of the vinaigrette over top. Set aside.
Add the cabbage and onions to the bowl with the remaining vinaigrette and toss to combine. Cover and refrigerate until ready to serve.
Heat a grill pan over medium-high heat until very hot, about 4 minutes. Coat with cooking spray. Cook the fish until it has golden brown grill marks and it begins to look flakey, 3 to 4 minutes. Using a spatula, gently flip the fish and continue to cook until cooked through or an instant-read thermometer registers 140°F, 3 to 4 minutes more.
Remove the pan from the heat and carefully wipe out with a damp paper towel. Return the pan over medium-high heat and, working in batches, grill the tortillas until warm and slightly charred, about 1 minute per side. 
To assemble, slice each fish fillet into four 2-ounce pieces. Top each tortilla with ⅓ cup red cabbage slaw, 1 piece of the fish, a slice of avocado, and cilantro if desired. Serve immediately, with the lime wedges and hot sauce if desired. 
Test Kitchen Tip:
If you enjoy a little extra heat, double the amount of chili powder in the seasoning rub to make spicy fish tacos. Not a fan of cod or snapper? Try this recipe with different kinds of grilled fish fillets until you find your favorite (and voila—you've just created your own signature fish taco!)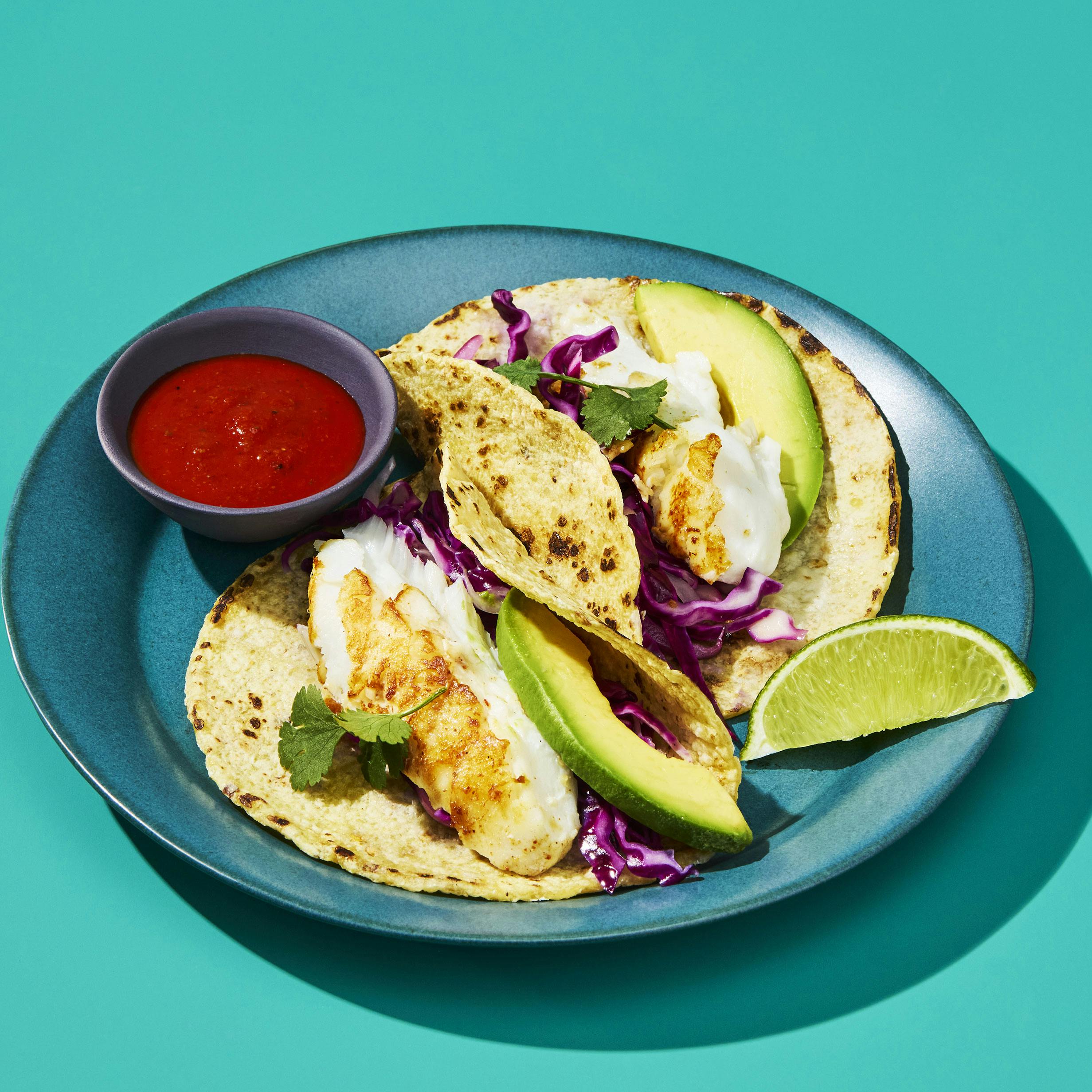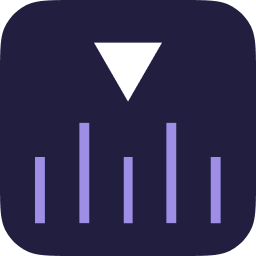 Calibrate
We're a modern, medical approach that combines doctor-prescribed medication with 1:1 accountability coaching—all personalized to your biology, your goals, and your life for a metabolic reset that lasts and 10% Weight Loss Guaranteed (see terms).