Dark chocolate with a cocoa content of 75% or higher is not only a yellow-green food, it's encouraged, celebrated, and certainly what we reach for when the urge for something sweet strikes. Made with more cacao and less sugar, it's actually more satisfying than its lighter dark and milk counterparts. Those who prefer milk chocolate can take their time getting familiar with dark chocolate's complex bittersweetness, and those who already love it can challenge their palates with cacao content of 85% or more. 
Eat dark chocolate bars by the square or include them in dessert recipes like our 2-ingredient dark chocolate mousse. The intensity will help remind you to enjoy it slowly, bit by bit, as the sudden rush of all that concentrated flavor may prove a bit overwhelming and under-satisfying. Take your time, focus on the chocolate's unique flavor profile, and discover how sated your craving is after one serving. Then congratulate yourself for making an excellent choice—dark chocolate packs in a respectable boost of antioxidant-rich flavonoids and healthy fiber. Need another reason to love it? A recent study shows that consumption of 85% cocoa dark chocolate can improve mood by way of gut microbial changes (an effect that chocolate with less than 75% cocoa doesn't have).      
We've rounded up our favorite easy-to-find bars for any budget that strike the perfect balance between bitter and sweet, with a wide range of delicious aromas and flavor notes that will transform the way you think about chocolate. 
Lindt Excellence Extra Dark Chocolate 85%
This bar from famed Swiss chocolatier Lindt features the brand's signature silky-smoothness you may have encountered in their Lindor truffles, with rich, bitter earthiness from the high cocoa content. We found the bar's pre-portioned squares to be just the right size for a serving.  
Ghirardelli Intense Dark Chocolate Moonlight Mystique 92%
Those who already love dark chocolate—really love—are ready to move onto 92%, and this is one of our favorites. Its intense bitterness is complemented by notes of vanilla and roasted nuts. 
Heidi Intense Dark Chocolate Bar 75%
Romanian brand Heidi, created in Bucharest by local entrepreneurs, is the country's number-one producer of dark chocolate. Once you fall for this bar's subtle toasty espresso notes and you're ready for more, level up to Heidi's powerfully chocolatey 85% bar (Heidi Dark Extreme). 
Endangered Species Dark Chocolate Bar 75%
Endangered Species' 75% dark chocolate is made with oat milk and comes in Himalayan sea salted and coconut almond varieties. These bars are infused with fair trade vanilla for extra sweetness and complexity, and 10% of the net profit is donated to wildlife conservation organizations. 
Chocolove XOXOX Extra Strong Dark 77%
What's the difference between 75% cocoa and 77%? It's one more step on your way to 85% (and then 92%!) Notes of orange peel and dark red wine add wonderful complexity, but our favorite part, other than the luscious meltability, might be how this bar shows its love right back to you—each one comes wrapped in a romantic poem. 
Green & Black's Organic Dark Chocolate, 85% Cacao
This 85% chocolate is 100% organic: cocoa, raw cane sugar, vanilla extract, everything. If extra-dark chocolate makes you think of chalky textures and acidic flavors, Green & Black's buttery-smooth 85% bar is the one to start with. Savor it along with coffee for a satisfying pick-me-up. 
Divine Exquisitely Rich Chocolate 85% Dark Chocolate Bar
If you're craving fruit flavors with your dark chocolate, have some fruit with your dark chocolate! Or reach for this aptly named, exceptionally smooth bar with subtle orange and berry notes and fair-trade ingredients sourced from a cooperative of smallholder farmers in Ghana. 
Trader Joe's Organic 92% Dark Chocolate Bar
Trader Joe's sources single-origin cocoa beans from Madagascar that contribute rich, complex flavors you might find in red wine, like black cherry, balsamic vinegar, and raisins. The result is a bold, deeply chocolatey treat that's a fantastic expression of its high-quality ingredients.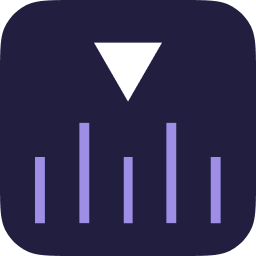 Calibrate
We're a modern, medical approach that combines doctor-prescribed medication with 1:1 accountability coaching—all personalized to your biology, your goals, and your life for a metabolic reset that lasts and 10% Weight Loss Guaranteed (see terms).