Recipes for a Reset: Winter 2021
This month we asked Calibrate Food Expert, Stephanie Middleberg, MS, RD, CDN, to share some warm and wintery recipes that are perfect for a February day. Here's what she suggests cozying up with.
BREAKFAST
Flaxseed Porridge
Yellow*
Serves 1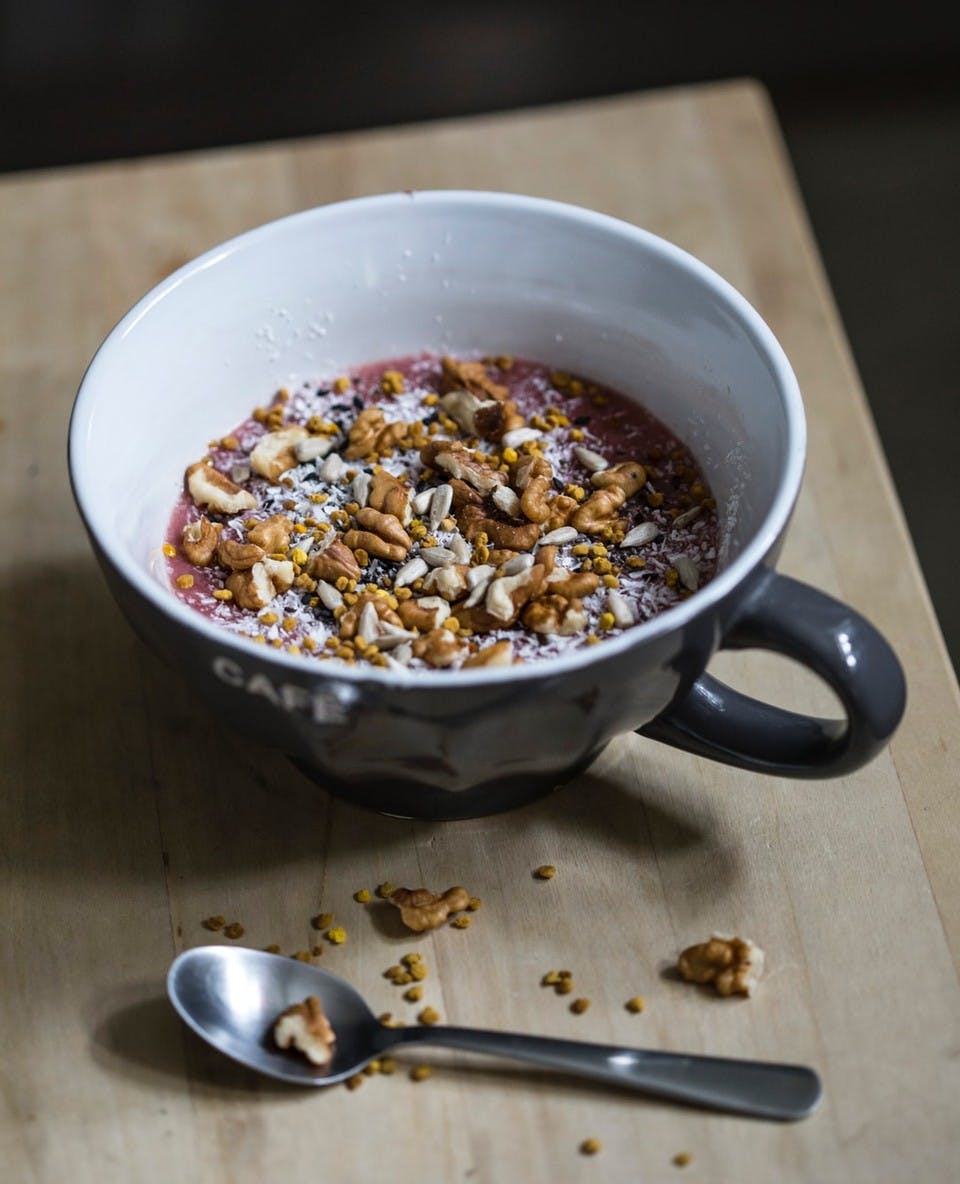 This porridge is the perfect winter recipe for when you want to eat something comforting, but not heavy. It packs an anti-inflammatory punch thanks to the addition of flaxseeds, which are high in plant-based omega-3 fatty acids. Adding in fresh berries and walnuts also boosts nutrition by increasing fiber and healthy fats.
Ingredients:
1 cup plant-based milk (almond, coconut, flax, etc.)
2 eggs
3 tablespoons ground flaxseed meal
1 banana, mashed
1 teaspoon vanilla extract
1/4 teaspoon cinnamon (optional)
Top with fresh berries and a sprinkling of nuts like walnuts
Directions: 
In a saucepan, bring the milk to a simmer. Once simmering, whisk in the eggs, stirring constantly. As the mixture begins to thicken, add the flaxseed, banana, vanilla extract, and cinnamon. Keep stirring the mixture. Cook for about 5 minutes, until the mixture starts to resemble a thickened porridge. Serve the porridge with fresh berries and nuts.
LUNCH
Lemon Coconut Chickpea Curry
Green*
Serves 4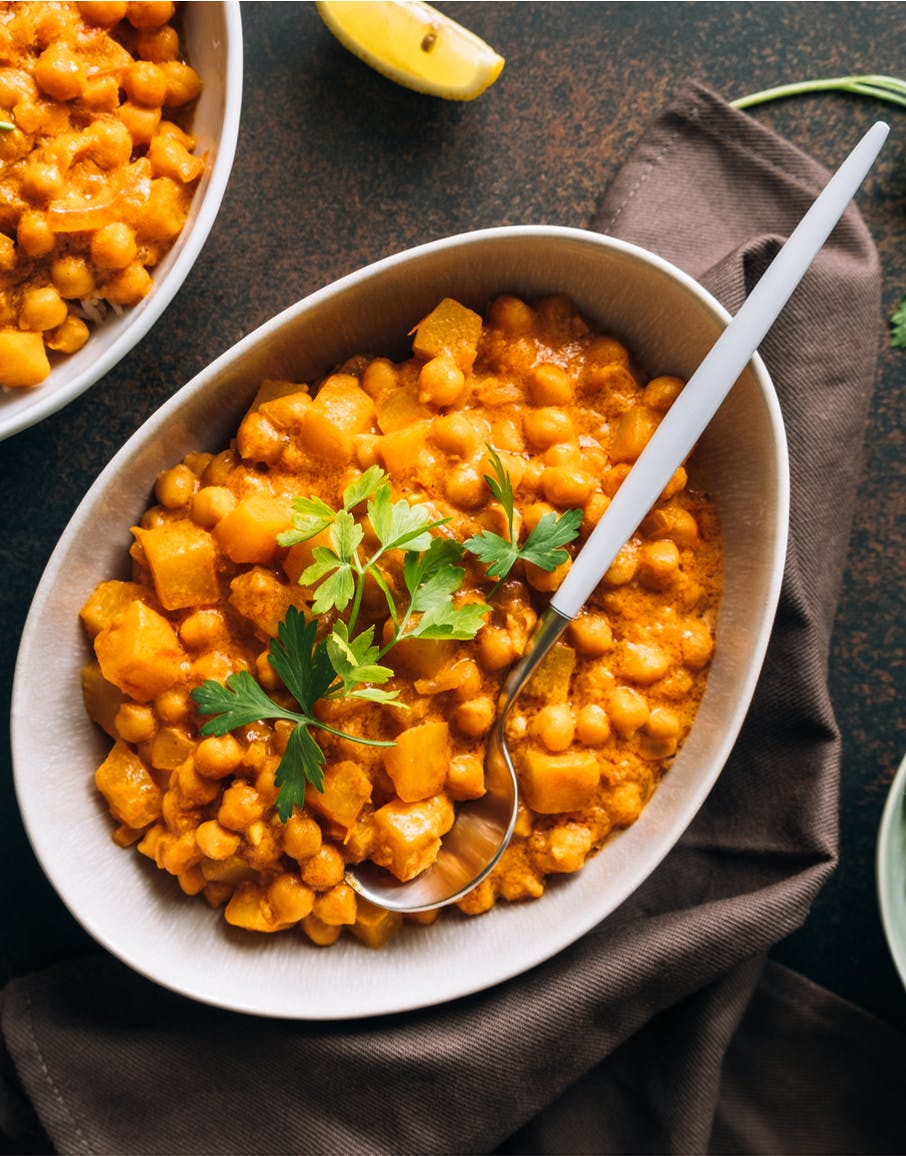 This vegan curry is an inventive, lighter version of your favorite take-out dish. Filled with southeast Asian flavors like ginger and coconut, the chickpea base will leave you feeling satiated due to its fiber and protein. You'll know you're doing your body good from the combination of anti-aging antioxidants in the stew's ingredients like spinach, turmeric, tomatoes, and lemon.   
Ingredients:
1 tablespoon coconut oil  
1 yellow onion, diced  
1 teaspoon Thai chili paste  
3 cloves garlic, minced  
1 tablespoon lemon zest  
1 teaspoon fresh ginger, minced  
1 can light coconut milk  
1 (28 oz) can of tomatoes  
2 cans no-salt-added chickpeas, rinsed  
2 cups spinach or leafy greens of choice  
2 tablespoons fresh lemon juice  
1 teaspoon ground turmeric  
1 teaspoon ground ginger  
Cilantro to garnish
Directions:
Heat a large pot to medium heat and add the coconut oil. Add the diced onion and chili paste, cooking until translucent. Add the minced ginger, minced garlic, and lemon zest. Sauté for another minute. Add the canned tomatoes and coconut milk and cook for 10 minutes over medium heat. Add the ground turmeric and ginger, and stir. Add the chickpeas and cook for another 10 minutes.  
Dinner
Stuffed Turkey Bolognese Zucchini Boats
Green*
Serves 4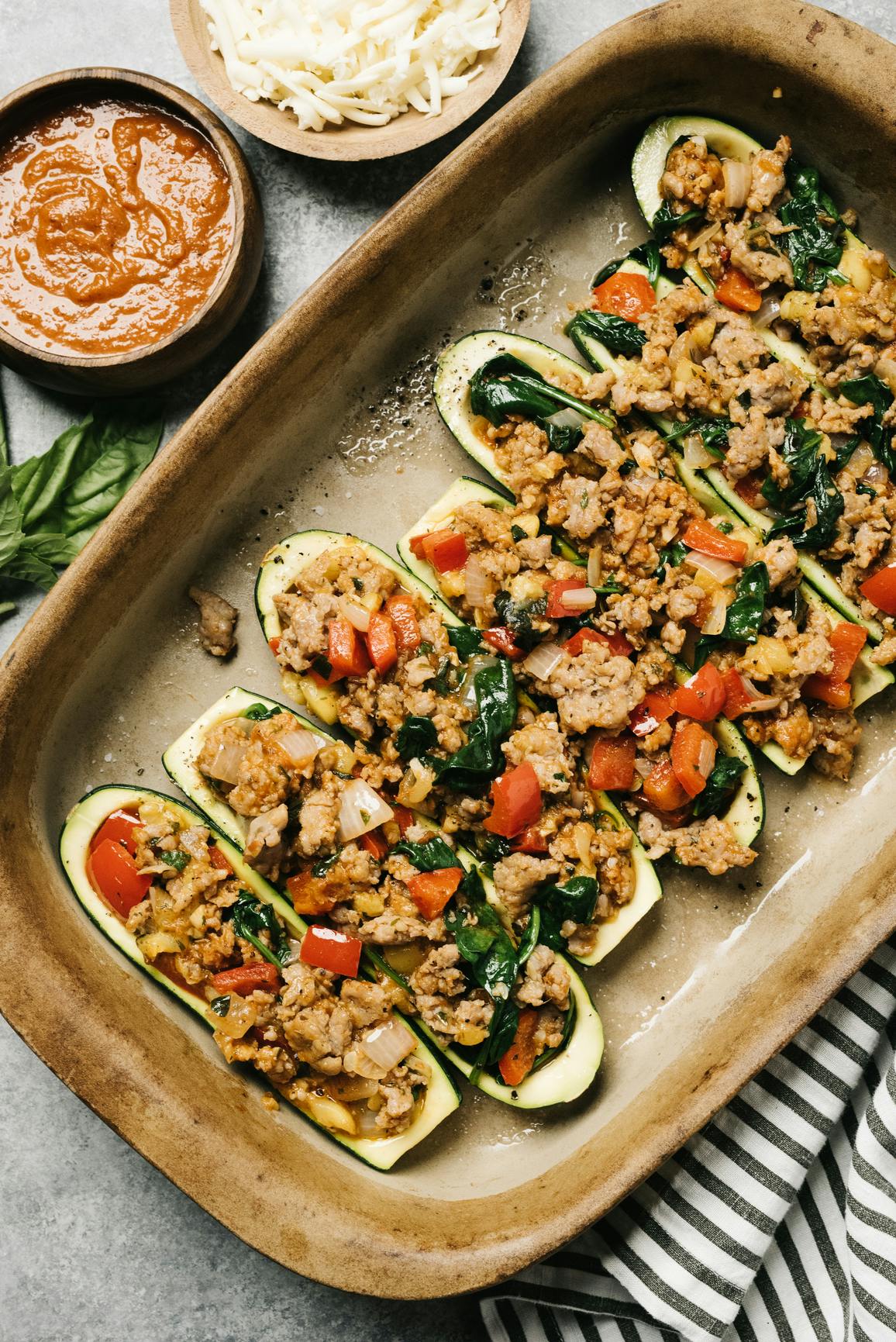 A cold winter's night calls for these delicious stuffed vegetables! Water-rich zucchini hydrates your body from the inside out, ground turkey adds nutrition like B vitamins and zinc, and cooked tomato sauce is rich in an antioxidant called lycopene that's thought to have skin-protective benefits. 
Ingredients: 
4 zucchini  
1 lb. ground turkey  
1 28 oz. can of tomatoes, blended (*if you don't want to make the sauce from scratch, just use a low-sugar marinara sauce like Rao's: *see note in directions)
3 tablespoons extra virgin olive oil, divided  
3 cloves garlic, smashed  
Chili flakes (optional)  
Salt and pepper to taste  
Parmesan cheese (optional)
Chopped parsley (optional) 
Directions: 
Add 1 tablespoon of olive oil to a cast-iron or nonstick pan over medium heat. Add the ground turkey and break it up into small pieces. Cook until thoroughly cooked, about 6 minutes. Season with salt and pepper. Transfer the turkey to a bowl and drain the excess fat leftover in the pan. Heat the same pan with the remaining 2 tablespoons of olive oil. Add the garlic and chili flakes. Blend the tomatoes in a blender until somewhat smooth and then add to the pan. Alternatively, you can just crush the tomatoes with the back of a sauce spoon as they cook. Bring the sauce up to a rolling simmer and then turn the heat to low. Allow it to cook for at least 20-25 minutes. Season with salt and pepper. While the tomato sauce cooks, preheat the oven to 400 degrees F. Cut the zucchini in half lengthwise, cutting a bit off both ends. With a spoon, scoop out the flesh from the zucchinis. Place the zucchini in a baking dish. Once the tomato sauce is done, transfer the ground turkey back into the pan with the tomato sauce and stir until combined. Spoon the mixture into each zucchini and sprinkle with parmesan cheese. Bake in the oven for 20-25 minutes. Garnish with parsley and serve.  
If using a pre-made sauce, skip making the tomato sauce in a pan. Heat up the jar of tomato sauce separately, and then add the turkey and sauce together once the sauce is ready.
*For Calibrate program members:
Green: These foods are the best for your health and weight.
Yellow: These foods are generally weight and health neutral if they are eaten in moderation.
Follow Calibrate on Facebook and Instagram to get upcoming recipes!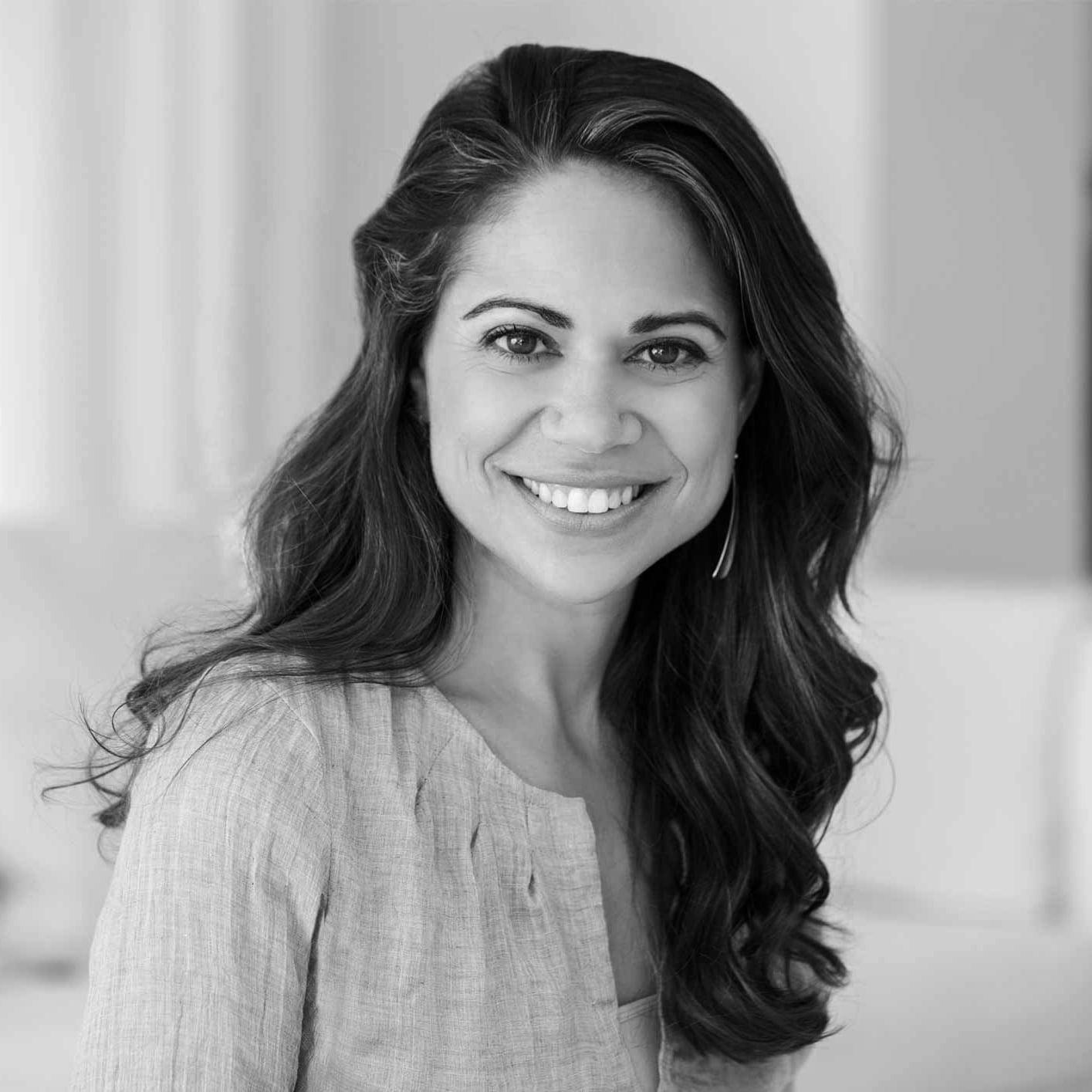 Stephanie Middleberg, RD
Calibrate Food Expert
Stephanie earned her Master's in Clinical Science and RD at New York University. She is the founder of Middleberg Nutrition, a health and wellness practice in New York City, and is the best-selling author of 'The Big Book of Organic Baby Food'.