Recipes for a Reset: End of Fall
Calibrate's approach to healthy eating is to think about how food can help give your body the building blocks it needs to grow, maintain, and restore your health. That means adding in health-promoting foods—such as fruits and vegetables—and healthy fats (like nuts, fish and olive oil) that give your body useful nutrients to help you maintain your health now and for years to come.
This month, we're sharing with you some simple and wholesome recipes from Calibrate's Food Expert, Stephanie Middleberg, MS, RD, CDN so you can hang on to fall a little longer.
BREAKFAST
Blender Banana Oatmeal Pancakes
Yellow*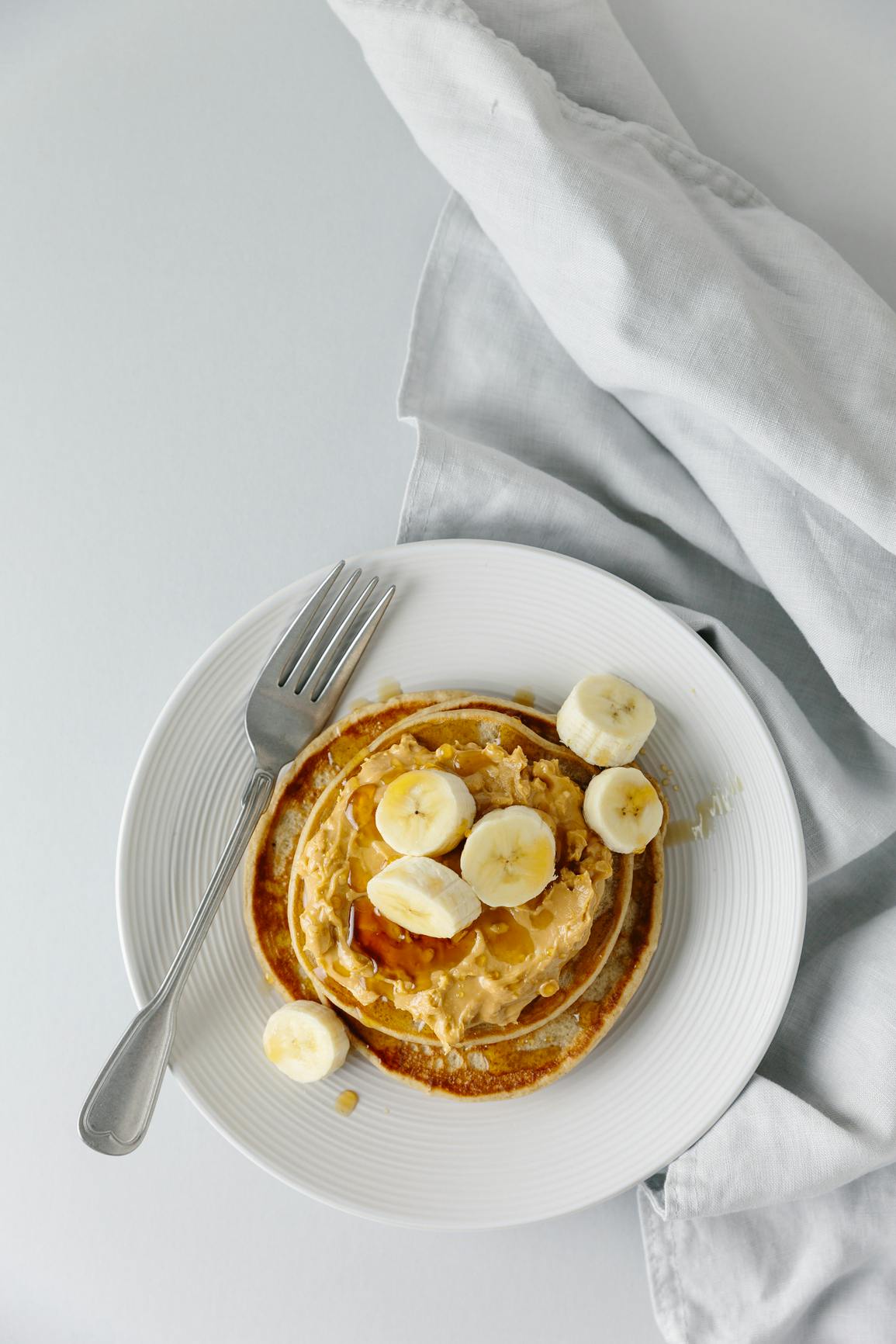 Slow releasing, fiber-rich carbs like rolled oats and bananas promote stable blood sugar, so you don't experience the same crash as pancakes made with white flour. The added boost of protein and healthy fat from the eggs and ghee/coconut oil ensures you also stay satiated for longer.
Ingredients:  
1/2 cup unsweetened almond milk, or other nut milk  
2 eggs 
1 banana 
2 tablespoons maple syrup  
1 1/2 cups rolled oats 
2 teaspoons baking powder 
1 teaspoon vanilla 
1/4 teaspoon salt 
Ghee or coconut oil to cook pancakes
Directions:
1. Add all ingredients into a blender and blend until smooth. 
2. Heat oil in a skillet and pour batter into circles, cooking on the first side for 2-3 minutes and on the other side for 1-2 minutes.
LUNCH
Bean-free Pumpkin Chili
Serves 4 
Green*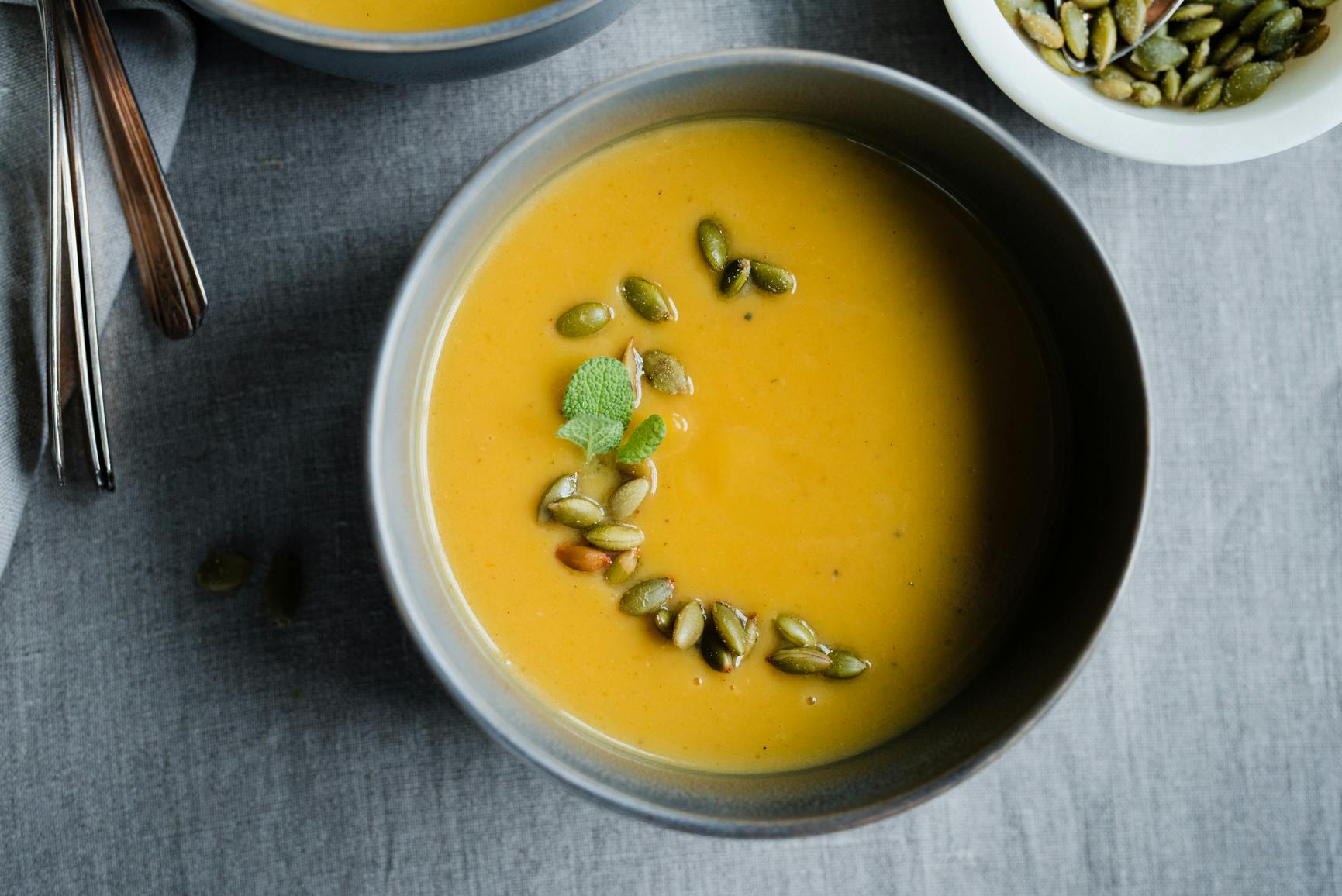 Some chilis can be tough on digestion but not this one—it's easy on the stomach, and just as satisfying! Pumpkin adds a creamy richness, and is brimming with vitamins, fiber, and antioxidants that can help protect cells against damaging free radicals.
Ingredients: 
1 tablespoon olive oil 
1 onion, diced 
1 celery rib, diced 
1 medium carrot, diced 
1 garlic clove, minced 
1 lb. ground turkey 
1 28 oz. can crushed tomatoes 
1 cup 100% pumpkin puree
1 1/2 teaspoons chili powder 
1 teaspoon cumin  
1 teaspoon cinnamon 
Optional toppings: cilantro, dollop of plain greek yogurt, cheddar cheese  
Directions:  
1. Heat oil in a pot over medium heat. Add onion and garlic and cook for 1  minute. Add celery and carrot and cook for another minute. Add turkey and  begin to break it up into bite sized pieces. Cook for about 5 minutes.  
2. Add tomatoes, pumpkin, chili powder, cumin and cinnamon and stir to  combine.  
3. Bring the soup to a boil and then lower to a simmer. Stir occasionally to  make sure no ingredients stick to the bottom. Cook for approximately 20  more minutes. Let the chili cook for 10 minutes, allowing the flavors to settle.  
4. Serve in a bowl with optional toppings.
Dinner
Spaghetti Squash and Sautéed Shrimp
Serves 4  
Green*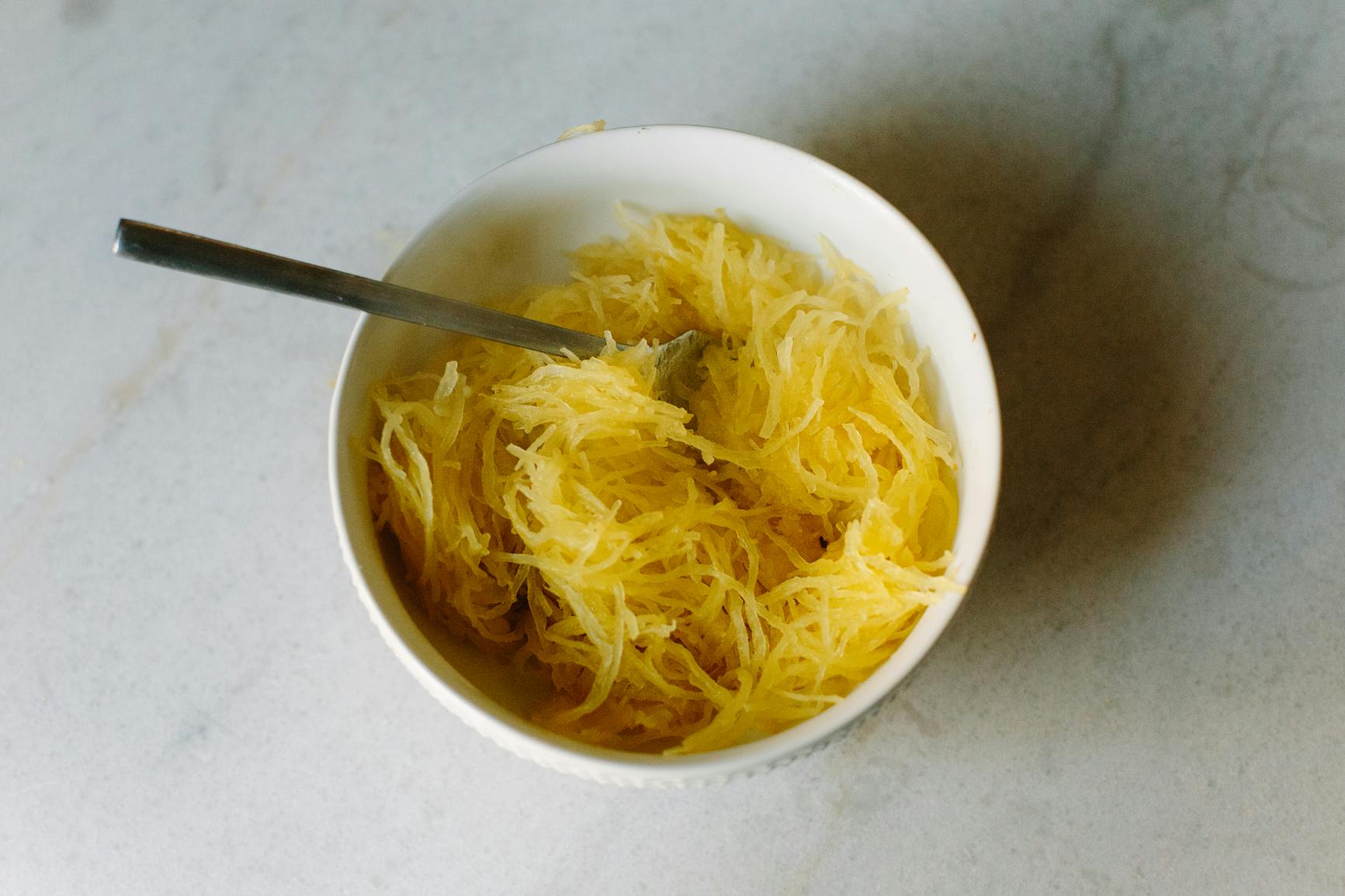 Roasted spaghetti squash is a great low-carb alternative to regular pasta. It's rich in the antioxidant beta-carotene, as well as in vitamin C, so you can feel great knowing your pasta night is doing your body good!
Ingredients: 
1 medium spaghetti squash, halved with seeds removed 
1 tablespoon grass-fed  butter  
1 tablespoon olive oil 
10 oz. wild-caught shrimp, peeled and deveined 
1/4 teaspoon red pepper flakes 
2 cloves garlic, minced 
Minced parsley for garnish 
Salt and pepper to taste  
Directions: 
1. Preheat oven to 400°F. Season spaghetti squash with salt and pepper and  place pieces cut side down on a baking sheet lined with parchment paper.  Roast for 40-45 minutes or until tender.  
2. Heat butter and oil in a skillet on medium heat. Add shrimp, garlic and red  pepper flakes. Season with salt and pepper and cook for 4-6 minutes or until  pink. 
3. Spoon the flesh out of the squash and into a bowl. Place the shrimp on top  and garnish with parsley before serving. 
*For Calibrate program members:
Green: These foods are the best for your health and weight.
Yellow: These foods are generally weight and health neutral if they are eaten in moderation.
Follow Calibrate on Facebook and Instagram to get upcoming recipes!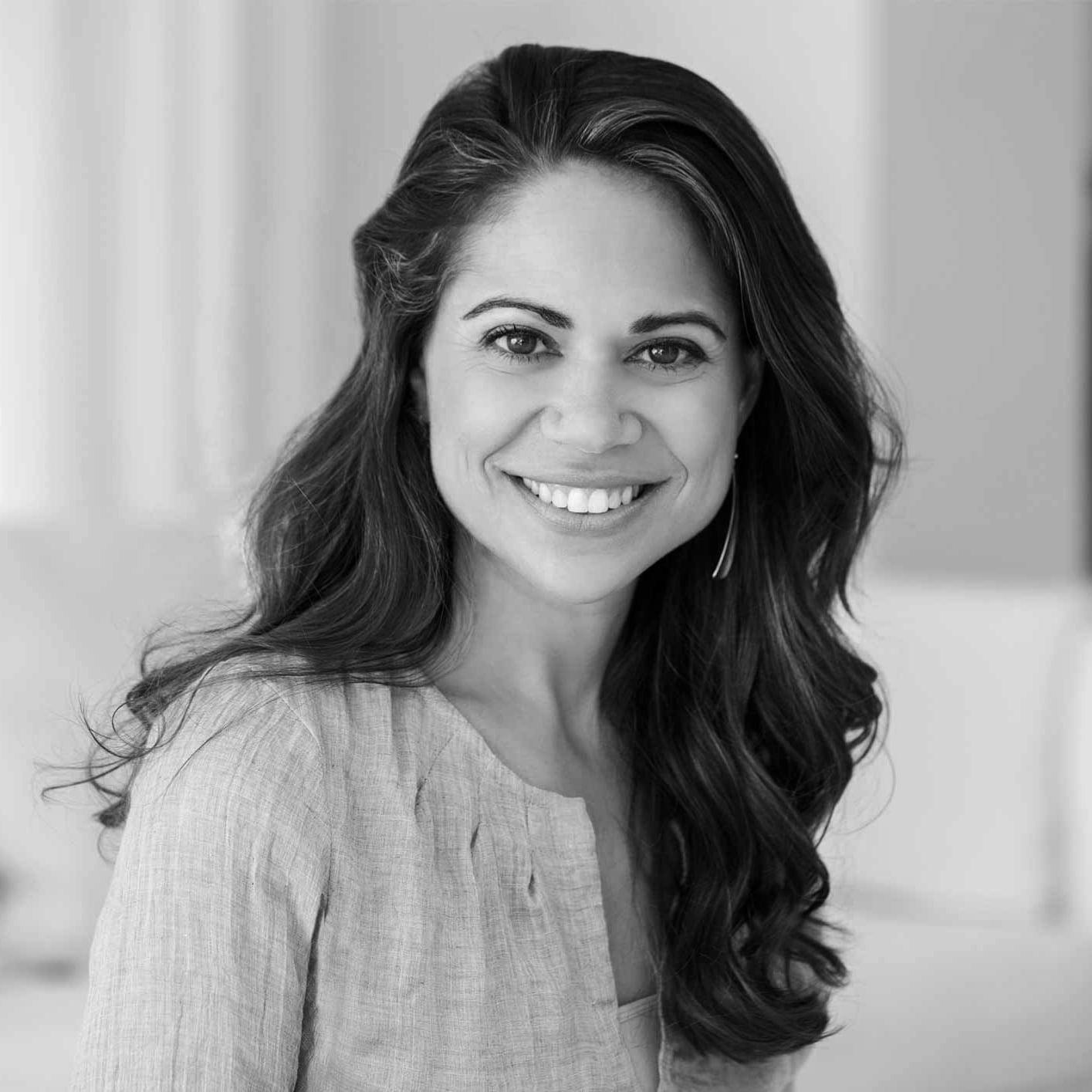 Stephanie Middleberg, RD
Calibrate Food Expert
Stephanie earned her Master's in Clinical Science and RD at New York University. She is the founder of Middleberg Nutrition, a health and wellness practice in New York City, and is the best-selling author of 'The Big Book of Organic Baby Food'.