Recipes for a Reset: Holidays
In the midst of the busyness of the holiday season, it can be helpful to have some thoughtful food choices planned out ahead of time that still feel like they're in the spirit of things. For inspiration, we asked Stephanie Middleberg, MS, RD, CDN, Calibrate's Food Expert, to share with us some of her favorite healthy holiday recipes from around the web that can keep you on track and in a seasonal state of mind.
BREAKFAST
Baked Pumpkin Oatmeal
Recipe adapted from: Pamela Salzman
Serves 6
Yellow*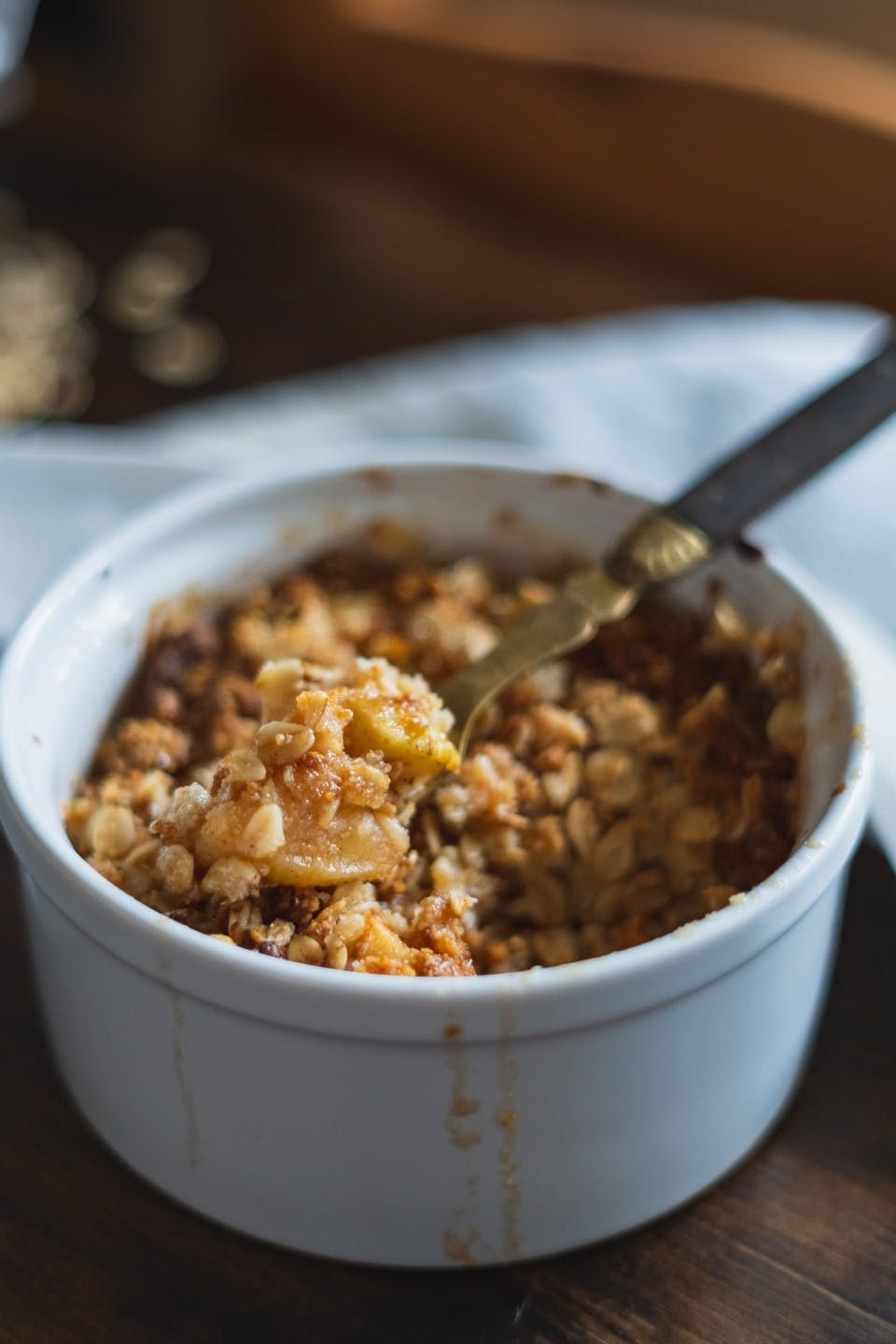 Oats and pumpkin make this a satisfying recipe that's packed with fiber, which helps us feel fuller for longer. It's the perfect breakfast for when you're craving something hearty and sweet during the holidays, yet want to nourish your body! Warming spices like cinnamon, ginger, nutmeg and clove also ensure you'll get a boost in phytochemicals, which are plant compounds that have been shown to help lower inflammation and protect our cells.
Ingredients:
1 teaspoon baking powder
2 teaspoons ground cinnamon (or substitute 1 tablespoon of pumpkin pie spice for all the spices.)
½ teaspoon ground ginger
¼ teaspoon ground nutmeg
¼ teaspoon ground cloves or allspice
½ teaspoon sea salt
2 cups old-fashioned rolled oats (look for gluten-free oats to make this a gluten-free recipe) - Do not use steel cut oats
½ cup walnuts, almonds or pecans, chopped, divided (omit if you're nut-free)
¾ cup of canned, frozen, or fresh 100% pumpkin purée
2 tablespoons of maple syrup
2 cups whole milk, unsweetened hemp milk or almond milk
1 large egg
1 ½ tablespoons unsalted butter, unrefined coconut oil, melted and cooled slightly, plus more for greasing baking dish
2 teaspoons pure vanilla extract

Directions: 
Preheat oven to 375 degrees. Butter an 8-inch square or 9-inch round baking dish. Combine the baking powder, spices and sea salt in a large bowl. Stir in the oats and ¼ cup nuts. In a separate bowl, whisk together pumpkin puree, maple syrup, milk, egg, melted butter, and vanilla. (You can also combine these ingredients in a blender.) Pour wet mixture into the oats and combine well. Transfer to the prepared baking dish and spread evenly. Sprinkle the remaining ¼ cup nuts over the top. Bake for 35 minutes or until the oat mixture is set and wet ingredients are absorbed.
LUNCH
Kale Brussels Sprout Salad
Recipe adapted from: Bon Appetit
Serves 8-10
Yellow-Green*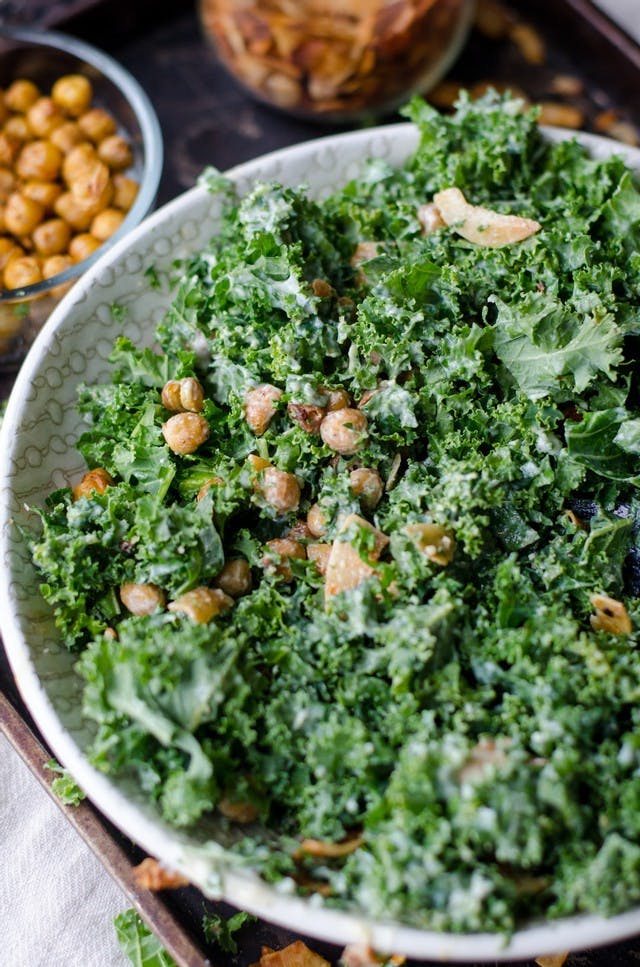 This salad contains two types of cruciferous vegetables - kale and brussels sprouts - making it a nutrient powerhouse. Kale is packed with Vitamins A, C and K, while brussels sprouts contain high amounts of C & K. Cruciferous vegetables are touted for their metabolic and liver detoxification capabilities, making them the perfect food to consume during the holidays when we may be indulging a bit more!
I love adding pomegranate seeds to this to make it extra festive! You can also use pumpkin seeds instead of the almonds and of course omit the cheese if you don't want it/can't tolerate it.
Ingredients:
¼ cup fresh lemon juice
2 tablespoons Dijon mustard
1 tablespoon minced shallot
1 small garlic clove, finely grated
¼ teaspoon of kosher salt
Freshly ground black pepper
2 large bunches of kale (about 1 ½ lb. total), center stem discarded, leaves thinly sliced
12 ounces of brussels sprouts, trimmed, finely grated or shredded with a knife
½ cup extra-virgin olive oil, divided
⅓ cup almonds with skins, coarsely chopped
1 cup finely grated Pecorino
Directions:
Combine lemon juice, Dijon mustard, shallot, garlic, ½ tsp. salt, and a pinch of pepper in a small bowl. Stir to blend; set aside. Mix thinly sliced kale and shredded brussels sprouts in a large bowl. Measure ½ cup oil into a cup. Spoon 1 Tbsp. oil from cup into a small skillet; heat oil over medium-high heat. Add almonds to skillet and stir frequently until golden brown in spots, about 2 minutes. Transfer nuts to a paper towel-lined plate. Sprinkle almonds lightly with salt. Slowly whisk remaining olive oil in cup into lemon-juice mixture. Season dressing to taste with salt and pepper. Add dressing and cheese to kale mixture; toss to coat. Season lightly with salt and pepper. Garnish with almonds or pomegranate seeds.
Do Ahead: Dressing, kale mixture, and toasted almonds can be prepared 8 hours ahead. Cover dressing and kale mixture separately and chill. Cover almonds and let stand at room temperature.
Dinner
Slow Roasted Salmon with Fennel and Citrus
Serves 6
Yellow*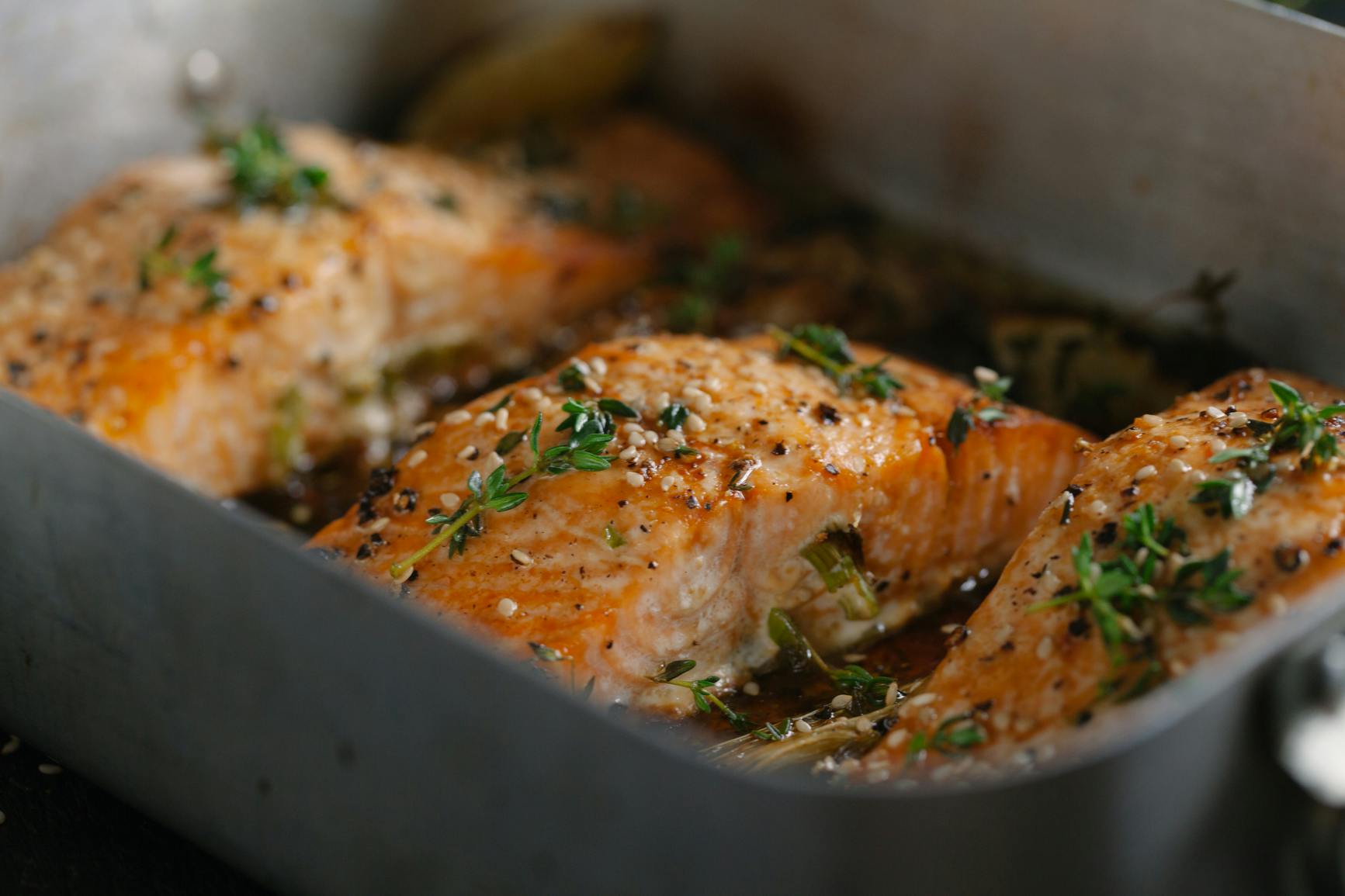 Ingredients: 
1 fennel bulb, thinly sliced 
1 blood orange, cut into thin segments, seeds removed 
1 grapefruit, cut into thin segments, seeds removed 
1 lemon, thinly sliced, seeds removed 
1 Fresno chile or jalapeño, thinly sliced, seeds removed 
6 sprigs of fresh dill, divided 
1 (2 lb) skinless salmon fillet 
1/2 cup olive oil
Kosher salt and pepper to taste
Directions: 
Preheat oven to 275°F. Combine fennel, orange, grapefruit, lemon, chile and half the dill in a baking dish and season with salt and pepper. Season salmon with salt and lay it on top of the fennel citrus mixture. Pour olive oil over salmon. Roast the salmon approximately 30-40 minutes until medium-rare. Place the salmon in a serving dish and spoon the fennel citrus mixture and oil on top. Season with finishing salt and black pepper and add the remaining dill sprigs.
*For Calibrate program members:
Green: These foods are the best for your health and weight.
Yellow: These foods are generally weight and health neutral if they are eaten in moderation.
Follow Calibrate on Facebook and Instagram to get upcoming recipes!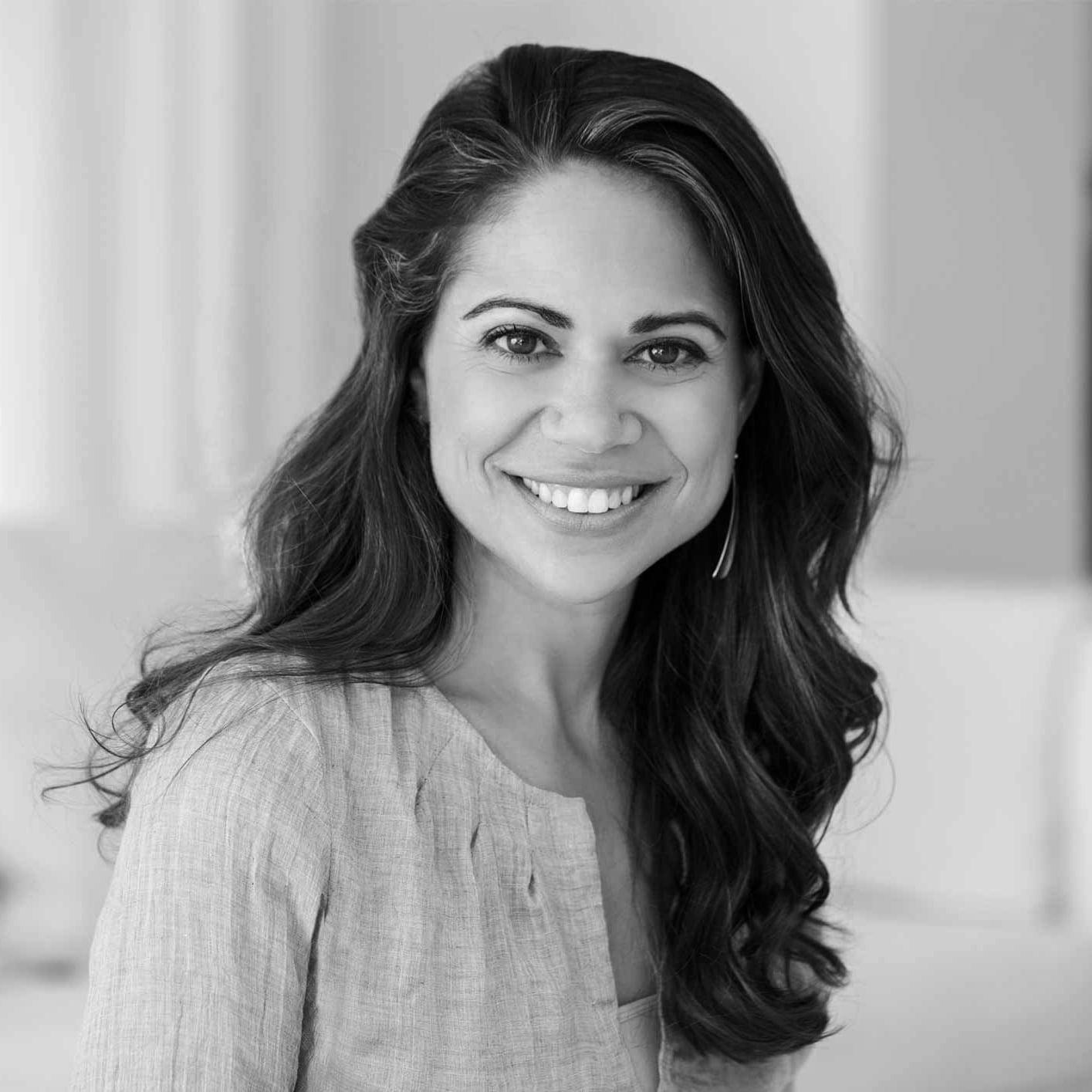 Stephanie Middleberg, RD
Calibrate Food Expert
Stephanie earned her Master's in Clinical Science and RD at New York University. She is the founder of Middleberg Nutrition, a health and wellness practice in New York City, and is the best-selling author of 'The Big Book of Organic Baby Food'.