Holiday Recipes for a Reset
Incorporate these healthy and delicious recipes from Calibrate Food Expert Stephanie Middleberg, MS, RD, CDN, into your holiday season.
Sheet Pan Chicken with Apple, Fennel, Shallots, and Delicata Squash
Serves 4-6
Gluten-Free, Dairy-Free, Kosher, Halal
Green*

The trick to this one-sheet winter favorite is getting a golden crisp on the protein-packed chicken. Delicata squash is easy to prepare thanks to its thin and edible skin, and it's also a powerhouse of eye-and-skin-healthy carotenoids. Add an apple to the mix, and this dish becomes an even better source of fiber and vitamin C.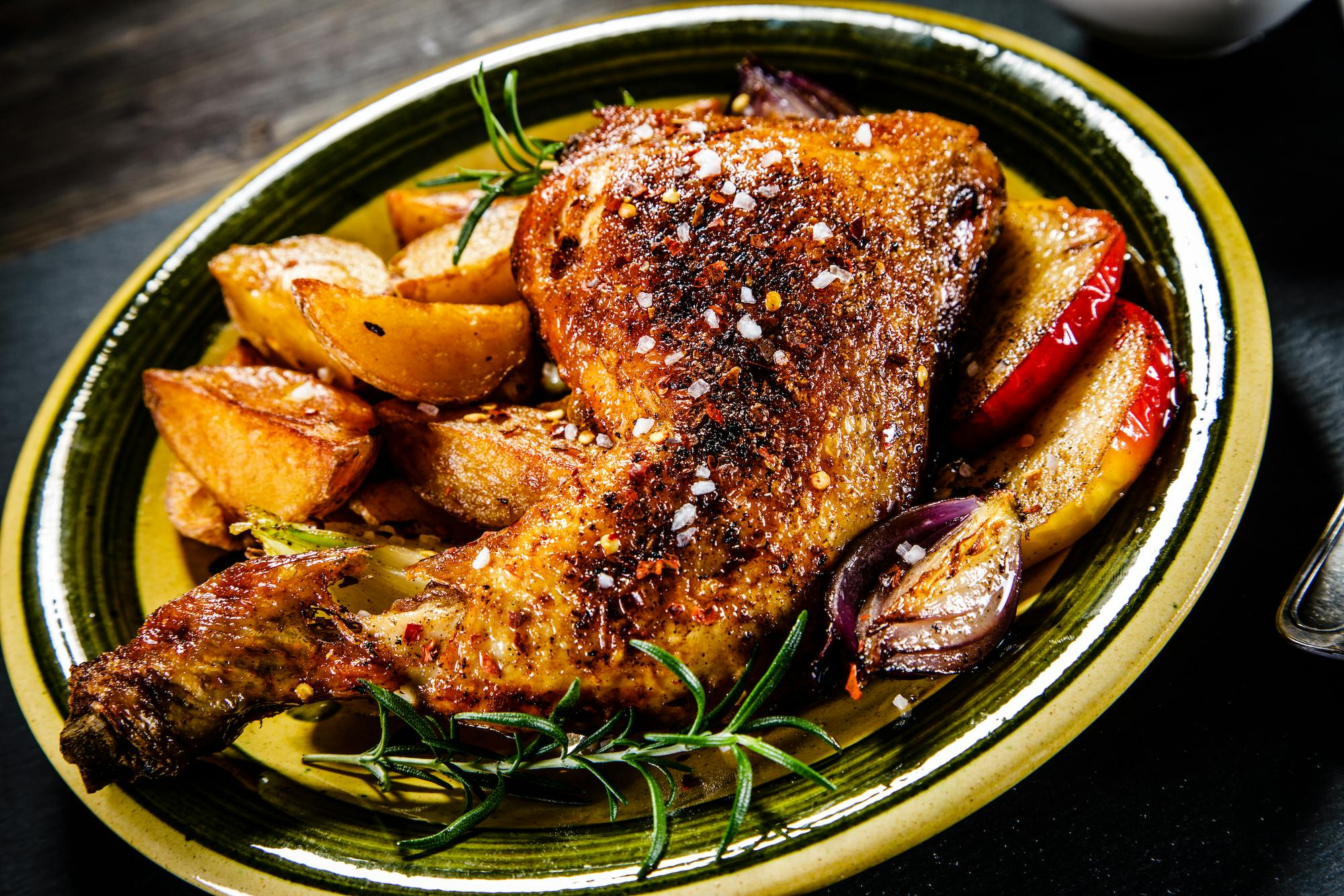 Ingredients:
2 teaspoons fennel seeds
2 ½ pounds bone-in chicken thighs (can be with or without skin)
3 tablespoons olive oil
3-4 medium shallots, thinly sliced
1 fennel bulb, thinly sliced with core removed
1 apple, (any type you prefer) halved, cored, and cut into wedges (about 8 pieces)
1 delicata squash, halved lengthwise, cut into ¼" wedges with seeds removed
2 tablespoons fresh rosemary, chopped
1/2 tablespoon fresh thyme
Salt and pepper to taste
Directions:
Preheat the oven to 425°F. In a small pan over low heat, toast the fennel seeds for about 2 to 3 minutes keeping an eye on them so they don't burn. Roughly chop the toasted seeds. In a large bowl, add the chicken thighs and season with one tablespoon olive oil plus the toasted fennel seeds, rosemary, thyme, salt, and pepper. Toss until the chicken is well coated. Place the sliced shallots, fennel, apple, and squash on a sheet pan in an even layer. Season with two tablespoons of olive oil, salt, and pepper, and place the chicken thighs directly on top. Roast for approximately 30 minutes, until the chicken is cooked and the other ingredients have started to caramelize. If using chicken thighs with the skin on, broil the chicken for 1 to 2 minutes until the chicken skin is golden. Season with more salt, then plate and serve.

Coconut Squash Soup
Serves 8
Gluten-Free, Dairy-free, Vegan, Kosher, Halal
Yellow*

This dairy-free soup is rich and satisfying thanks to the addition of coconut milk and butternut squash. Butternut squash contains potassium, contributing to healthy blood pressure levels. You'll get a dose of fiber and antioxidants from the Napa cabbage, and the fresh ginger adds some excellent immunity and digestive support.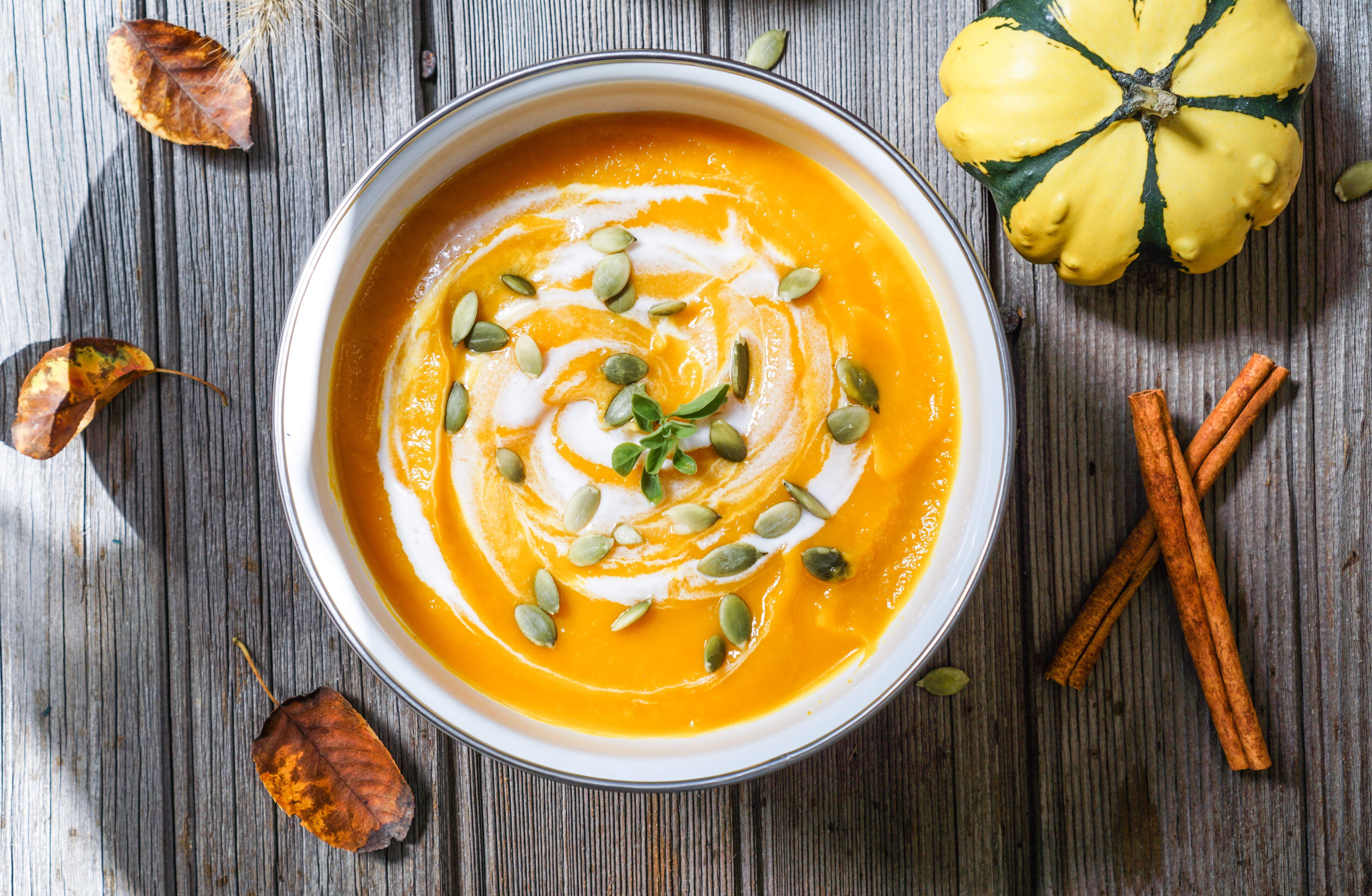 Ingredients:
Salad:
2 tablespoons olive oil
1 large leek, thoroughly washed and chopped
2 teaspoons fresh ginger, grated
2 cups green or Napa cabbage, chopped
1 large butternut squash (about 1 1/2 lbs), cut roughly into cubes
2 teaspoons curry powder
2 cups vegetable broth or water
1 14-ounce can light coconut milk
Salt and pepper to taste
Directions: 
In a medium sized pot over medium heat, add the oil, leek, ginger, and a pinch of salt. Sauté until the ingredients begin to soften, about 4 minutes. Add the cabbage and another pinch of salt and sauté until the cabbage begins to soften, stirring occasionally, for about 5 more minutes. Next, add the squash and curry powder, cooking until the squash starts to slightly brown (about 8-10 minutes). Pour in the broth and coconut milk, and season with more salt and pepper to taste. Lower the heat so that the soup is simmering. Cover and cook for approximately 15 minutes. Turn off the heat and with an immersion blender or high-powered blender, puree the soup until silky and smooth and transfer to a serving bowl.

Roasted Spiced Pears with Walnuts
Serves 4-6
Gluten-Free, Dairy-free, Vegan, Kosher, Halal
Yellow*

This low-sugar dessert is a wonderful way to make use of winter fruit. Pears contain insoluble and soluble fiber, and the addition of walnuts makes this sweet treat high in vitamin E as well as a type of omega-3 fatty acids called ALA, which may help lower the risk for heart disease.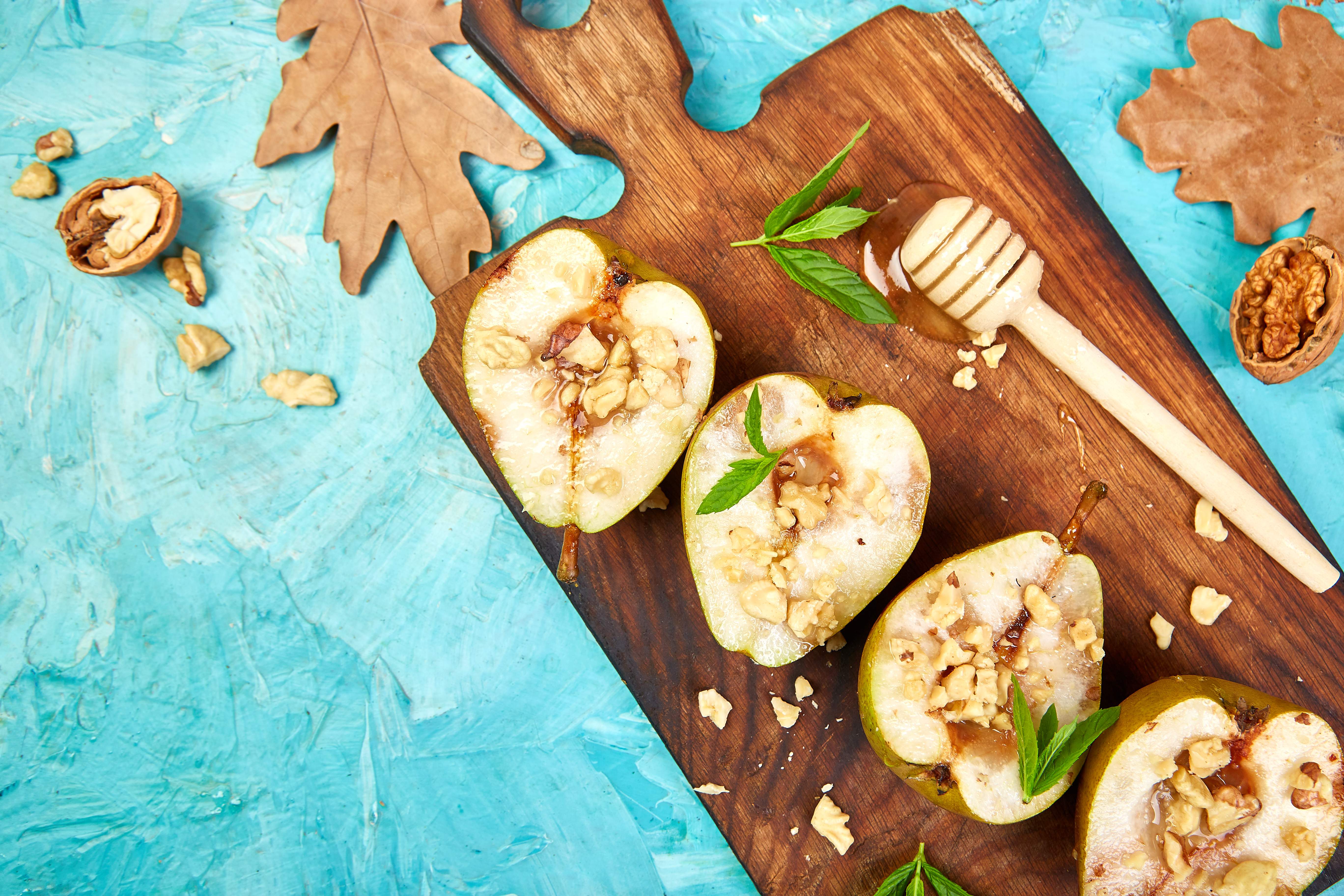 Ingredients: 
4 large ripe pears, like Bartlett
1/2 teaspoon ground cinnamon
1/4 teaspoon ground nutmeg
1/2 teaspoon ground ginger
4 teaspoons honey or maple syrup
1/2 cup walnuts, chopped
Dollop of coconut cream (optional)
Directions:
Preheat the oven to 350°F. Cut the pears in half and place them on a baking sheet. With a spoon, remove the seeds and core. Sprinkle the pears with cinnamon, nutmeg, and ginger. Add the walnuts and drizzle with honey or maple syrup. Bake for 25 to 30 minutes and remove from the oven.
Pomegranate Lime Sparklers 
Serves 6 
Gluten-Free, Dairy-free, Vegan, Kosher, Halal
Green*

Ingredients
1 cup 100% pomegranate juice 
¼ cup fresh lime juice 
1 liter sparkling water or seltzer
Fresh thyme sprigs and pomegranate seeds, for serving
Directions
Combine the pomegranate and lime juices in a large pitcher. Divide the pomegranate-lime mixture among 6 glasses, then top each with the sparkling water. Garnish with thyme and pomegranate seeds. 
Note: if you would like to add alcohol, sub out the sparkling water and top with champagne or Prosecco instead (make it Orange*).

*For Calibrate Members
Follow Calibrate on Facebook and Instagram to get upcoming recipes!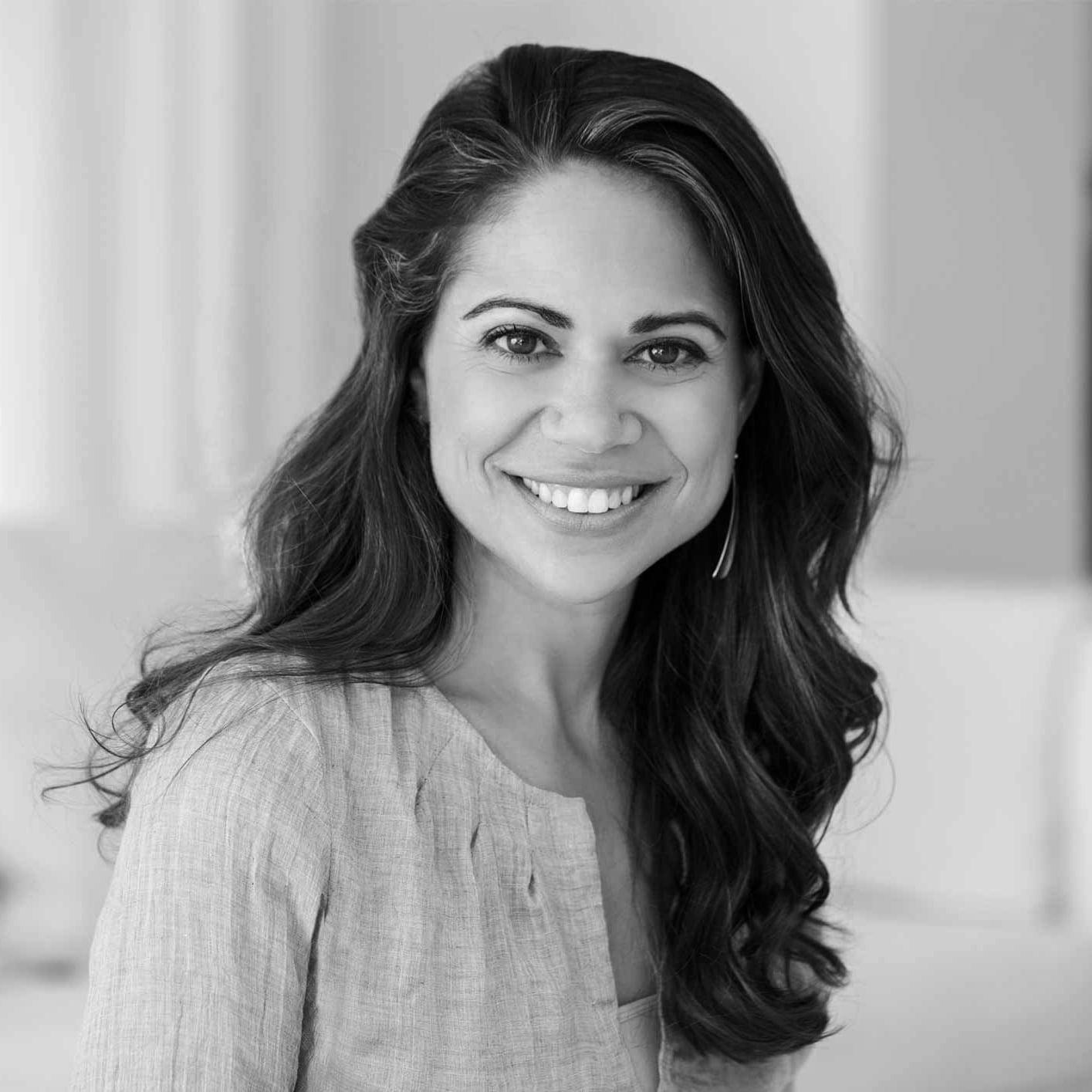 Stephanie Middleberg, RD
Calibrate Food Expert
Stephanie earned her Master's in Clinical Science and RD at New York University. She is the founder of Middleberg Nutrition, a health and wellness practice in New York City, and is the best-selling author of 'The Big Book of Organic Baby Food'.