Calibrate Holiday Stress Check Event Recap
With packed schedules, challenging family dynamics, and distractions from your Why at every turn, the holidays can be far from merry and bright for many of us. We invited Calibrate Emotional Health Expert, Christine Celio, PhD, to share some tips for managing stress during this season—and came away feeling more in control. 
We kicked off the event by polling our audience on their own experiences.
We asked them the following questions:
Is the holiday season often a time of high-stress or anxiety for you?
What pillar of metabolic health are you most confident about during this season?
Food: 11%
Sleep: 44%
Exercise: 24%
Emotional Health: 20%
What metabolic health pillar  are you most worried about during this season?
Food: 61%
Sleep: 4%
Exercise: 16%
Emotional Health: 18%
TIPS FOR MANAGING STRESS DURING HOLIDAY SEASON
Dr. Celio shared three tips for staying centered over the next few weeks. Here's a recap, in her own words:
Slow it down and savor the moment
The holidays are a time when everything is on fast forward. Sometimes the only things we slow down for are problems we want to solve. While the world around you turns up the speed, try slowing down—not just for managing what's difficult, but to savor the moment.
There's a psychological concept called savoring: it's attending, appreciating, and enhancing the positive experiences in a moment. Oftentimes, when we feel overwhelmed, we try to numb ourselves by eating our feelings, binge watching TV, or scrolling through social media. Instead of checking out when feeling overwhelmed, try checking in with yourself.
One way to do this is through an exercise called Six Senses. Here's how it works: Think back to a moment from your day. Then,  go through each of your senses and pick out one or two things you notice.
What details do you see around you?
What are you smelling around you?
What are you tasting?
What do you hear?
How do you feel emotionally?
When you slow things down in this way you can make decisions about what to do next. 
Another tactic is to slow down your speech. When we're feeling stressed, we tend to speak quickly. When we do this our breathing becomes shallow and we're actually activating our parasympathetic nervous system. When we're trying to go fast and get things done to reduce our stress, we're actually stressing ourselves out more. Simply notice how it feels to speak at a more measured pace. 
If slowing down doesn't come easily for you, there's a breathing technique that I suggest. It's called the 5-7-8. You begin by breathing in for five counts, holding it for seven counts, and breathing out for eight counts. Try repeating that five to six times. The slow release is what really helps.
Happiness is a New Pair of Glasses
When we're feeling overwhelmed, it's really easy to complain and vent. There's a concept in therapy called positive negative pairing. It's when you notice something you don't like, and you pair it with something positive. Venting rarely makes you feel better; it often makes you feel worse. Instead, reframe each feeling to something positive. Ask yourself these questions: What would you have wished for in the past that you're complaining about now? How can you reframe things and let go of the negative things weighing you down?
Give Yourself Some Grace
The Psychologist, Kristin Neff, PhD, writes about a concept called mindful self-compassion. At its core it's about treating yourself like you'd treat a friend. All the self-criticism rarely results in sustainable behavior change. In fact, it often highlights it. Show yourself the same kindness you'd show to other people.
Q & A
We wrapped the event with a live Q&A. Here are some of our favorite questions from the audience:
Is there an intersection between sleep and stress? (And what can I do about it?)
Something you can do immediately is to read the Calibrate blog post on Sleep & Metabolic Health with Calibrate Sleep Expert, Ellen Vora, MD—it's full of helpful tipsSleep is an essential time for our bodies to recover. We need to get adequate sleep to manage our mental health. One tip that's really helpful is to proactively build a healthy sleep routine into your schedule, starting with a consistent bedtime. It's difficult during the holidays because of the constantly-changing routines and environments, but try to create space for yourself. Also, I'd recommend reducing or eliminating alcohol during this time because it disrupts your sleep and results in less restful sleep.
I keep trying to start new mental health practices but the holidays are messing up my routines and making me feel even worse. Do you have any advice for sticking to an emotional health routine during a busy season?
Plan ahead. You know what's coming up, so try to make a plan, but give yourself some grace in your day-to-day. Figure out in advance what you're going to do when you're in a new environment or have lots of plans. Calibrate's Holiday Guide has some really helpful advice for sticking to your new day-to-day while traveling.
Any suggestions for meditation apps?
Some of my favorites are Calm and Headspace.
Also, grounding exercises are helpful if you don't have your phone handy. One I love is called 5,4,3,2,1. If you're in a situation where you're feeling overwhelmed,name five things you can see around you, four things you can hear, three things you can touch, two things you can smell, and one thing you can taste. What does this do?
Do you have any advice on resources for setting boundaries with family during the holidays?
Set yourself up for success by anticipating what might happen andcreate an "out" for yourself. Maybe you volunteer for the job of replenishing the ice? And when all else fails, you can always excuse yourself to he bathroom. It's totally fine to step away if you're feeling uncomfortable.
Follow Calibrate on Facebook and Instagram to get more tips from our Expert Council.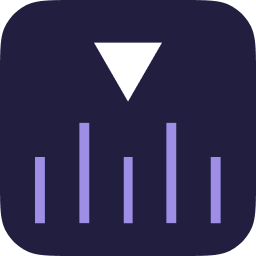 Calibrate
We're a modern, medical approach that combines doctor-prescribed medication with 1:1 accountability coaching—all personalized to your biology, your goals, and your life for a metabolic reset that lasts and 10% Weight Loss Guaranteed (see terms).