Medical Weight Loss & Wellness: What These Terms Really Mean
When you think of medical weight loss, what's the first thing that comes to mind?
You would not be alone, if truth be told, in thinking about bariatric surgery at a weight loss clinic. However, medical weight loss has evolved significantly in recent years. Today, it describes a multidisciplinary, non-surgical approach to the treatment of overweight or obesity that's rooted in science, medicine, and medical research. 
Medical weight loss programs are overseen by a medical professional: Typically, a healthcare provider, nutritionist, or physician who specializes in weight loss. These providers undergo years of training and are deeply familiar with calorie expenditure, including the multifaceted causes and implications of obesity. 
To return to the question of wellness itself, where do medical weight loss and wellness intersect? Depending on who you ask, the terms 'medical weight loss' and 'wellness' might be described as having the same overarching goal—or as completely in opposition. 
What's the relationship between medical weight loss and wellness? 
Let's face it: wellness in today's world is a convoluted topic. Its core meaning has been debased by an upsurge of products, books, programs, and online content promoting pseudoscientific health beliefs and lifestyle changes. Those rushing to lose weight may also fall prey to atypical, miracle-weight-loss-promising wellness programs that instill a false sense of progress and overall well-being.
Despite what you may have been told, wellness does not map to yoga retreats, herbal supplements, expensive juice cleanses, or CBD tinctures (to name a few of the buzzier recent trends). It's much simpler than that: To be well, or to achieve wellness, is to be healthy in mind and body, every step of the way. 
With this definition in mind, we can confidently say that the medicalization of weight loss is not anti-wellness. In fact, medical weight management may provide one of the most empirically proven pathways to improved wellness for those who are diagnosed with obesity or overweight—at least insofar as reducing the risk for medical conditions like type 2 diabetes, heart disease, sleep apnea, and high blood pressure. 
Curious about how medical weight loss and wellness go hand in hand? Read on to learn more. 
The research behind medical weight loss
The American Medical Association first recognized obesity as a disease in 2013. Since then, there's been major progress in the field of obesity medicine. 
There are now more than 5,200 certified physicians on the American Board of Obesity Medicine, an organization that just passed its 10-year anniversary. In addition, new weight loss medications with far fewer risks than those of earlier generations have recently been FDA-approved, including a promising new category—GLP-1 receptor agonists (also called GLP-1s). 
Importantly, research has shown that the medical approach is not only effective but instrumental in one's weight loss journey. A study shared at the 2021 American Society for Bariatric and Metabolic Surgery annual meeting found that "patients lost an average of just under one pound per week" in medical weight loss programs where semaglutide, a GLP-1, was prescribed. Participants also attended individual counseling sessions from registered dietitians every four weeks.
"Nearly half (47%) of patients lost more than 5% of their body weight during treatment, which averaged 17 weeks. Of those, one-fifth lost more than 10% of their body weight."
With Calibrate, patients may see even greater progress: Calibrate members lose, on average, 15% of their body weight after completing their One Year Metabolic Reset.
In addition to losing weight, those who participate in a medical weight-loss program may see improvement or total resolution of conditions including: 
Cardiovascular disease 
High cholesterol
Type 2 diabetes, prediabetes or insulin resistance
GERD or reflux
Gout
Fatty liver disease
Hypertension or high blood pressure
Joint disease, arthritis or joint pain
Polycystic ovarian syndrome (PCOS)
Sleep apnea
Many of these potential improvements tie back to one key factor: Better metabolic health. 
The importance of metabolic health: Losing weight with Calibrate
Most fad diets and weight loss programs fail in the long term. Why is this?
One reason is that most of these programs don't address a fundamental underlying determinant of healthy weight and overall health: Your metabolic health
This is much more than your metabolism. The biology behind your weight involves a highly complex interplay between different organ systems by way of  hormones, neurotransmitters and other molecular messengers. Processes ranging from blood sugar control to inflammation to immune function and energy levels are all influenced by metabolic health. 
When the metabolic system is off balance, you're left plateauing or yo-yo-ing as your body fights to stay at its set point (the weight that your body has settled at).
That's why at Calibrate, we've taken the best of current research to design something different—a program designed for your biology, not your willpower. Calibrate addresses underlying biologic pathways that affect everything from weight to inflammation and food cravings. This leads to improvements not only on the scale, but in metabolic health and wellness overall. 
Here's what sets us apart from other medical weight loss programs: 
Calibrate doctors prescribe safe and effective GLP-1 medication to reset your metabolic health. Clinical studies show that these medications, including recently-approved Wegovy® (semaglutide), can produce significant long-term weight loss. They act directly on the hunger and satiety centers in the brain and are effective at lowering your default weight (or set point). 
The Calibrate program features one-on-one virtual coaching with an accountability coach who will help you hit incremental goals across the Four Pillars of Metabolic Health: Food, sleep, exercise, and emotional health. 
Calibrate members gain unlimited access to an in-depth curriculum designed by our Expert Council and Clinical Advisory Board. The curriculum provides evidence-based, intensive lifestyle intervention that will boost the effectiveness of your GLP-1 medication and help you reach your weight loss goals.
Ready to get started? Find out if you're eligible today.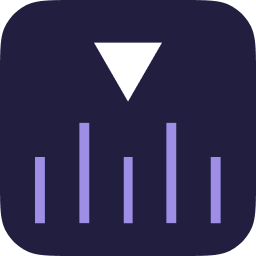 Calibrate
We're a modern, medical approach that combines doctor-prescribed medication with 1:1 accountability coaching—all personalized to your biology, your goals, and your life for a metabolic reset that lasts and 10% Weight Loss Guaranteed (see terms).