Meet Calibrate's Expert Council: Adam Rosante (Exercise)
As one of the world's most sought-after strength and nutrition coaches, Calibrate Exercise Expert Adam Rosante works with a variety of clients to help them lead healthier and happier lives. Privately, he supports A-list actors and athletes, getting them in shape to dominate on the screen and field. Publicly, he collaborates with top-tier brands and media and serves as a member of Shape magazine's Board of Advisors. Additionally, as a best selling author of The 30-Second Body: Eat Clean. Train Dirty. Live Hard, Adam consults with the nation's top sports doctors and neurosurgeons for their patients' fitness and nutrition needs. Adam has also founded Good Eats, Family Meal, and Bridge Bags—three charitable programs that feed children and families in need.
For Calibrate, Adam is integral to our exercise pillar—where he helps chart the path, develops routines, and shares strategies for getting and staying healthy, He also draws on his years as a coach to contribute to many of the motivational aspects of the program. Read more about his work and charitable initiatives, and how some of Calibrate's metabolic health pillars fit into his day-to-day!
What interested you about your field?
Your body is your vehicle through this life. Without sound health and fitness, enjoying it becomes nearly impossible. Scientifically speaking, strength is the baseline of all physical performance. From an athlete running down the field to a parent playing with their children, the more strength you have, the easier everything else becomes. I love helping people develop and experience that.
What is your one piece of advice for someone who's looking to get moving more?
How about two? Start small and prioritize resistance training. The latter is pretty straightforward, but for the former starting small means being clear and honest about where you are and what you're doing for movement, right now. Build incrementally from there. Biggest key to failure is trying to take on too much at once. I see it all the time.
What do you think the role of a coach can be in living a healthy life?
A great coach has the ability to be whatever the individual needs most. They'll have deep knowledge and experience, and the wisdom that comes from both. They can listen and walk with you down the path of health and fitness—cutting your learning curve, getting you where you want to go faster, and helping you stay there.
What small adjustments do you make to your daily life to maximize movement?
Daily morning walks. Whether they're short or long, they're an incredible, accessible way to burn calories and clear your mind.
How does the Calibrate program help you live a healthier and happier life? 
Science-backed, evidence-based principles and unbelievable support. It's not a cookie-cutter program. You have real people working for and with you every step of the way. A health and fitness journey can be really overwhelming and, at times, kind of lonely. It's hard to feel like you're up against a wall when such a powerful team has your back.

What is your favorite lifestyle change from the Calibrate program that improves exercise and movement habits?
Freedom from exercise guilt and shame. Realizing, maybe for the first time, that exercise and movement are ways to celebrate your body and not punish it. 
What's one way you hope to embody our mission to change the way the world treats weight? 
To help people on a weight loss journey understand that they're not broken.
What drew you to Calibrate?
My mission in life is to use the tools at my disposal to be of service. That manifests in a number of ways, one of which is helping people live better lives through improved health and fitness. Calibrate is an incredible gateway for that. 
I've worked with a lot of top tier brands and no matter what they say, every organization is influenced from the top down. When you have a creator with a clear vision, the willingness to hire and empower the best people in their fields and, most importantly, a genuine mission to serve, you can't go wrong. I met Calibrate's founder, Isabelle Kenyon, listened to her, and was all in. I knew the program would work wonders before a single person signed up based solely on her vision and mission to serve.
Tell us more about Good Eats, Family Meal, and Bridge Bags.
I started Good Eats to feed elementary school-aged children who don't have reliable access to food outside of school lunch programs. Sounds crazy, but that's really happening, right now. You have to imagine what not eating for several days does to the physiology of a child. It's impossible for them to learn. Hunger leads to increased absenteeism, disciplinary actions, and a laundry list of other issues. 
If you want to be of service, learn to listen with an open heart. People will tell you exactly what they need. That's how Family Meal, Bridge Bags, and all of the other programs that have come out of Good Eats started. 
Family Meal is a monthly dinner that provides a fun environment for the children we serve in Good Eats and their families to gather and share a delicious dinner in a group environment. 
Bridge Bags provides a week's worth of groceries to low-income families during the last week of the month; a time when it's often the hardest for families as it's when the paycheck or assistance has run thin or run out completely. 
The programs we build are about more than just the food. They're about enhancing dignity and worth in each individual we serve. So, for Bridge Bags, rather than do the distribution in a typical location, we create an environment that those in need can feel good about being part of.
Metabolic Health Pillars Lightning Round:
Favorite food:  Medium rare steak
Sleep tip: Power down at least an hour before bed. No screens. No drama. Just chill out.
Exercise/movement tip: Weight lifting
Emotional health tip: Get clear on what tools and resources you have at your disposal, then use them to help other people.
Follow Calibrate on Facebook and Instagram to meet more of the Calibrate team!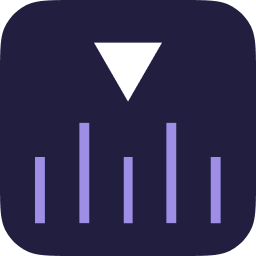 Calibrate
We're a modern, medical approach that combines doctor-prescribed medication with 1:1 accountability coaching—all personalized to your biology, your goals, and your life for a metabolic reset that lasts and 10% Weight Loss Guaranteed (see terms).