Meet Calibrate's Expert Council: Stephanie Middleberg, MS, RD, CDN (Food)
A registered dietitian with a master's degree in clinical science from New York University, Stephanie Middleberg, MS, RD, CDN, founded Middleberg Nutrition to help thousands of clients with weight management, GI issues, pre/post-natal, and hormonal issues. She's a best-selling nutrition author, and has an innate ability to zero in on individuals' key food triggers, leading to ongoing relationships with thousands of clients, editors, and publications, making her one of the country's most sought-after food experts. 
As Calibrate's Food Expert, Stephanie is also responsible for all of the delicious and healthy recipes you'll find on our blog or in our program. Read more about her work, cooking hacks, and how Calibrate's food program helps you live a new day-to-day!
What interested you about your field?
I've always been interested in health—I was an athlete growing up and was working in corporate healthcare PR at the start of my career. Around the time that my mother had a third of her stomach removed due to health complications, I was also experiencing my own stomach issues. Through several doctor visits for both my mom and myself, I grew increasingly frustrated at the lack of a prognosis, and I became  highly interested in the science and process behind health and nutrition.
It was then that I decided to change my career path and earn a master's in Clinical Science and as a Registered Dietitian. While I was in school, I had an internship at a private practice that specialized in nutrition. Through this internship, I was able to help people from a 1:1 perspective, focusing on small changes they can make to improve their health. I love working with patients on an individual basis and breaking down complex nutritional science in a way they can understand and apply to their lives.
How would you describe your approach to nutrition?
My approach to nutrition is to create a customized plan that addresses an individual's biochemistry, food triggers, and food preferences. While I'm developing the plan, I also take into consideration my client's lifestyle so that I can build a realistic, flexible, and enjoyable plan for them.
How does the Calibrate food program help develop a new day-to-day for its members?
What I love about Calibrate's food program is that it's not a diet—rather, the program emphasizes how we can nourish our bodies with real, whole foods. Calibrate's food program also arms us with the resources, strategies, and tools that enable us to be flexible and help us make healthy choices even when things don't go as planned.
What small adjustments do you make to your daily life to make healthier food choices?
Portion control and mindful eating are always top of mind for me. I have two children and I'm prone to picking at their leftovers. So to avoid grazing, I plate every meal. Plating helps me control my portion size and I'm able to easily visualize how I nourished my body throughout the day.
What role does water play in our overall nutrition and what small adjustments do you recommend to increase our intake?
Being properly hydrated can positively impact our energy levels, complexion, and help regulate bowel movements. Hydration can also help with grazing because the body tends to think we're hungry when we're really dehydrated. When we wake up in the morning, it's important to drink some water, signaling our bodies to crave more of it throughout the day. I also recommend keeping a water bottle close by throughout the day to serve as a visual cue to stay hydrated.

You're responsible for recipes in the Calibrate curriculum, what is your one piece of advice for someone who's looking to get more involved in the kitchen?
The kitchen can be an intimidating place and for some, cooking is unenjoyable. My recommendation is to make dinnertime fun by putting on some music, and more importantly, setting realistic expectations and goals. Start small by developing a list of go-to recipes that are quick and easy, and begin mastering them by cooking 1-2 times a week. This will lead to increased confidence in the kitchen.
We hear a lot of advice around what to look for on ingredient lists, but what about recipes? What kinds of things should we be looking at/for when assessing a new one?
Similar to ingredient lists, recipes should never be too complex. I like to say less is more when it comes to recipes—look for recipes that have 5 ingredients or less. When I look at a recipe, I mainly look for whole foods and how long it will take—I prefer meals that can be cooked in 30 minutes or less.
What's a cooking standby we should all have in our toolkit?
Master a few recipes and learn to cook them in bulk for leftovers. I recommend slowly mastering four go-to recipes—one sheet pan chicken recipe, one fish dish, a stir fry, and a vegetarian meal. Shop for these are the start of the week to have the staples in the kitchen to make weeknight meals easy and delicious. 
What's one way you hope to embody our mission to change the way the world treats weight?
As a dietitian my life's work is devoted to this cause. It's something I try to do everyday—working with people to help them understand that there is no "ideal" or "perfect" weight, rather it's what works best for them, their health, their energy and, of course, their lifestyle.
What drew you to Calibrate?
The appeal for me was the clinical approach, coupled with our shared food philosophies and the emphasis placed on an individual's whole body. I instantly knew where my value could be added. It was refreshing to see a program that gives people the tools they need to be successful in the long-term.
What do you think the role of a coach can be in living a healthy life?
We all need dedicated time to focus on our goals, and having a team can make a huge difference—a team provides a support system, routine, and most importantly, it holds us accountable to ensure our success. In any capacity, when we're trying to change something about ourselves, we need to put in the time and effort.
Metabolic Health Pillars Lightning Round:
Favorite food: Dark chocolate.
Sleep tip: Find a way to unwind at the end of the day to bring your stress levels down. This looks different from person to person, but some activities include: a shower, a hot beverage, a walk, or reading a non-stimulating book.
Favorite Exercise/movement: Pilates, weight training, and running.
Emotional health tip: Don't let the perfect interfere with the good.
Follow Calibrate on Facebook and Instagram to meet more of the Calibrate team!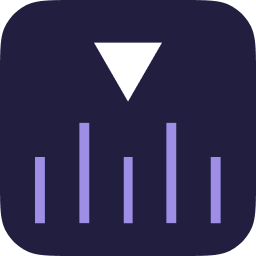 Calibrate
We're a modern, medical approach that combines doctor-prescribed medication with 1:1 accountability coaching—all personalized to your biology, your goals, and your life for a metabolic reset that lasts and 10% Weight Loss Guaranteed (see terms).