Quick Wins in the Kitchen with Stephanie Middleberg, MS, RD, CDN
A registered dietitian with a master's degree in clinical science, Stephanie Middleberg, MS, RD, CDN, founded Middleberg Nutrition to help thousands of clients with weight management, GI issues, pre/post natal and hormonal issues. 
As Calibrate's Food Expert, Stephanie is also responsible for all of the delicious and healthy recipes you'll find on our blog or in our program. She recently took our members through a webinar to discuss tips and various hacks to make weeknight meals a bit easier. The following guide will give you endless inspiration on how to navigate and, more importantly, enjoy your weeknight meals!
Make a Menu Plan
The easiest way to win in the kitchen is to plan ahead. Open up your calendar at the start of the week and see what's on the agenda. Create a weeknight shuffle to establish a routine with themes for each night. Here a few examples:
Meatless Mondays 
Taco Tuesdays
Wednesday Fish Night 
Thursday Stir-Fry Night
Friday Breakfast for Dinner (a dinner that includes eggs)
Saturday Take Out Night
Sunday Sheet Pan Meal Night
Organize Your Recipes
Find your go-to recipes and incorporate them into your weeknight shuffle. To prevent boredom (and many of us eat more when we're bored), add one new meal to your rotation weekly. As you start to develop your go-to recipes, organize them in a folder, bookmark, Pinterest, or a binder. A few good go-to's are: sheet pan meals, stir-frys, roast chicken, chili bean soup, grain bowls, and fish.
Be Your Own Sous Chef
Once you've planned and organized your recipes, you can start to prep for the week. Chopping vegetables on Sunday or purchasing pre-chopped or frozen vegetables will help save time throughout the week. Also, try prepping ahead of time 1-2 proteins—as well as any dressings or sauces you may need to have on hand—so you can complete a quick meal later in the week. Some examples of proteins include:
Hard boiled eggs
Pre-cooked Applegate Farms Sausages 
Tinned fish 
Canned beans 
Sautéed chicken: Season with salt and pepper, and cut into 1 inch cubes and sauté with olive oil until browned and cooked through (roughly 6-8 minutes)
Baked salmon: Season to your liking, cook at 450 degrees (12-13 minutes)
Storing Your Fruits and Vegetables 
Look for the freshest produce you can find. To save time later on, pre-wash everything  at the start of the week, wrapping certain fruits and vegetables between paper towels to absorb excess moisture to extend shelf life. 
If you're interested in more storage hacks and tips on freezing produce, the following articles and newsletters offer up additional expert advice: Real Simple, The Wirecutter, and Stephanie's Middleberg Nutrition newsletter.
Make Extra
As often as you can, cook enough food for leftovers. If you're already prepping a sheet pan meal, for example, add a second sheet pan so that you have healthy options for other days of the week.
Set It and Forget It
Slow cookers (and instant pots) are great kitchen appliances to utilize during meal prep. Throw all of your ingredients into your appliance of choice in the morning, and by dinner you'll have a delicious meal waiting at home. Beef stew, meatballs, whole chicken, soups, curry, and oatmeal are all simple to make this way. 
Roasting Vegetables
There's an abundance of vegetables that can be roasted to perfection and prepped ahead of time to add to salads, grain bowls or pair with a protein for an easy meal. Some great roasting vegetables include: beets, broccoli, brussels sprouts, carrots, cauliflower, parsnips, and sweet potatoes. For perfect veggies every time, try this roasting guide.
Freezer Game Strong
Keep your freezer well stocked with frozen vegetables (spinach, cauliflower rice, peas, broccoli, and edamame), proteins (ground meat, sausage, chicken, and fish), sauces (tomato sauce, pesto, and romesco) and herbs (freeze these in ice cube trays with olive oil and transfer to a plastic bag). 
As for frozen meals, date all of them, and keep the oldest items in the front to maximize your meals. Here's a favorite make-ahead freezer meals: 
Turkey Zucchini Meatballs: Note that this uses a lot of herbs and spices, but you can adjust depending on what you have. This meatball recipe also doubles as a great burger recipe.
For days you'd rather do less, here are a few brands of frozen food to consider keeping in your freezer:
Easy Dinner Ideas
Here are a few simple, healthy recipes (plus some more inspiration for theme nights):
The Ultimate Grain Bowl
If you prefer to prep grains, veggies, and dressings at the start of the week, you can easily create a grain bowl for a quick meal. Here's what to include: 
Grains: ½ cup of cooked farro, rye berries, or quinoa 
Vegetables: Roasted, grilled, or raw 
Fat: Toasted or raw nuts, pecorino, feta, ricotta salata, or avocado 
Dressing: Lemon and olive oil, shallot vinaigrette, garlic tahini sauce 
Sauces & Simple Salad Dressings
Prepping a few sauces and simple salad dressings at the start of the week will not only make your weeknights easier, but they'll also add incredible flavor to roasted vegetables, grain bowls and salads. 
Here are a few tried-and-true sauces:
Tahini: Mix a flavorful tahini like Soom and simply thin it out with water 
Tahini and Miso: Use equal parts tahini and miso, then drizzle in warm water a tablespoon at a time. Then whisk in a tablespoon of sesame oil at the end. Stephanie recommends white miso over red miso since it is less salty 
Pesto: Make your own ahead of time and freeze it in ice cube trays. We recommend trying this oil-free, zucchini pesto recipe. 
Romesco sauce: This sauce makes a great addition to vegetables like cauliflower, broccoli and green beans 
More options: Gotham Greens and Haven's Kitchen both have healthy options when you're looking to save some extra time in the kitchen 
And here you'll find some favorite dressings that use minimal ingredients, but pack flavor:
Marinades
A simple marinade can transform any protein at meal time. Try one of these options to add flavor and variety to proteins without the hassle. The following is another quick and easy marinade to put in rotation:
Ingredients:
4 (4oz) chicken breasts or thighs
⅓ cup balsamic vinegar
1 tsp. extra virgin olive oil 
1 Tbsp. Dijon mustard 
Salt and pepper to taste 
Instructions:
Cut chicken breasts or thighs into strips
Marinate overnight 
Cook on grill pan until the temperature reaches 165 degrees 
More Favorites
The easiest way to win in the kitchen is to plan ahead. Open up your calendar at the start of the week and see what's on the agenda. Create a weeknight shuffle to establish a routine with themes for each night. Here a few examples:
Finally, if you're looking for ways to sneak more nutrients into your meals, try one (or many) of these staples: 
Trader Joe's Steamed Lentils: While making lentils is easy, this is a convenient shortcut for busy weeknights. Note that lentils are loaded with fiber, iron, and other nutrients 
Broccoli Rice: A great alternative to cauliflower rice that can be a base for fritters, added to smoothies, or used in fried "rice" and stuffed peppers
Antipasto Cherry Tomatoes: These flavorful and sweet cherry tomatoes are semi-dried and packed in extra-virgin olive oil with garlic, oregano, and salt. You can have them with cheese and crackers, toss them with garbanzo bean pasta, or blend them for a quick pizza sauce  
Trader Joe's Shaved Brussels Sprouts: Another favorite shortcut is using pre-shaved brussels sprouts for salads, sautés, or slaw
From new recipes to storage tips and hacks, these tips will help kickstart a routine you'll be excited about after a long day. And remember, if you're ever in doubt about the quality of a food, utilize Calibrate's triangles. Following these guidelines will help you rewire your eating habits to change your set point and improve your overall health.
Follow Calibrate on Facebook and Instagram to get upcoming recipes!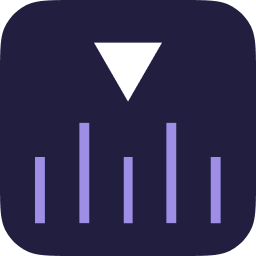 Calibrate
We're a modern, medical approach that combines doctor-prescribed medication with 1:1 accountability coaching—all personalized to your biology, your goals, and your life for a metabolic reset that lasts and 10% Weight Loss Guaranteed (see terms).