Three Spring-Inspired Recipes
Balance out your day with these delicious recipes.
This year, Easter, Passover, and Ramadan all fall within the month of April. Calibrate Food Expert Stephanie Middleberg, MS, RD, CDN shares recipes to help you celebrate both spring and these holidays, no matter which one you observe.
BREAKFAST: AVOCADO TOAST
Dairy-free, Vegetarian, Halal, Kosher
Active: 10 minutes
Total: 10 minutes
Serves 1
Yellow on Intro and Calibrate Triangles; Red on Metabolic Jumpstart Triangle; Orange on Weight Loss Triangle

Avocado toast is fast, easy, and packed with protein, fiber, and healthy fats, which means it's a great choice for suhur, the pre-fast meal during Ramadan. The eggs and color from the pickled red onions and radishes make it a filling and fun option for your Easter brunch. If you're observing Passover, simply swap out the whole grain bread with sweet potato toast or matzah, and omit the seeds if you're avoiding kitniyot as well.
Ingredients:
1 large egg
¼-½ avocado
1 piece whole grain bread (such as Ezekiel), toasted
Flaky sea salt, freshly cracked black pepper, or crushed red pepper flakes (optional)
Pepitas, tahini, or hemp seeds (optional)
Pickled red onions or thinly sliced watermelon radishes (optional)
Directions:
Bring a small pot of water to a boil. Add the egg to the boiling water and cook until soft boiled, 6 minutes. 
Immediately remove the egg from the water and run under cold water, or gently crack the egg shell to let the egg cool and stop cooking. Peel or use a spoon to scoop out the egg.
Meanwhile, mash the avocado in a small bowl until your desired consistency, then spread on the toasted bread. Top with the egg and other toppings if desired.

LUNCH: HERBY SUGAR SNAP PEA & CUCUMBER SALAD
Vegetarian, Halal, Kosher
Active: 25 minutes
Total: 25 minutes
Serves 4
Yellow-Green

This refreshing spring salad combines hydrating and fiber-rich sugar snap peas, scallions, and cucumbers with lots of fresh parsley and mint, making it the perfect addition to your Easter table, or a light and delicious way to open your Lenten fast or your Ramadan fast during Iftar. If you're avoiding kitniyot for Passover, omit the chickpeas and swap the blanched sugar snap peas for iceberg lettuce or roasted carrots.
Ingredients:
For the salad:
Kosher salt
Ice cubes, for the ice bath
1 pound sugar snap peas, ends trimmed and halved crosswise
5 scallions, finely chopped
3 Persian cucumbers, halved lengthwise and thinly sliced
1 cup canned chickpeas, rinsed
¼ cup fresh mint, roughly chopped 
¼ cup fresh flat-leaf parsley, roughly chopped
¼ cup goat cheese, crumbled 
For the vinaigrette:
2 tablespoons red wine vinegar 
1 teaspoon Dijon mustard
1 teaspoon honey (since this is such a small amount of honey, it doesn't count toward the triangle)
1 clove garlic, minced 
Kosher salt and pepper
3 tablespoons extra-virgin olive oil
Directions:
Salt a large pot of water and bring to a boil. Add enough ice to fill a large bowl and cover with water; set aside.
For the salad: Add the sugar snap peas to the boiling water and cook until bright green, about 1 minute. Transfer the snap peas to the ice bath for about 10 seconds, then drain the sugar snap peas and set aside.
Meanwhile, make the vinaigrette: Whisk together the vinegar, mustard, honey, garlic, and ¼ teaspoon each salt and pepper in a large bowl. Slowly stream in the oil while whisking until combined.
Add the sugar snap peas, scallions, cucumbers, chickpeas, mint, and parsley to the vinaigrette and stir to combine. Crumble the goat cheese over the salad and serve.
DINNER: CAULIFLOWER RICE TABBOULEH WITH ROASTED CHICKEN
Gluten-free, Dairy-free, Halal, Kosher, Metabolic Jumpstart Challenge
Active: 25 minutes
Total: 30 minutes
Serves 4
Green

This dish is a vegetable-packed twist on the Middle Eastern tabbouleh salad that's often eaten during Eid-al-Fitr, the holiday that marks the end of Ramadan. While bulgur wheat is kosher for Passover, we swapped in riced cauliflower for a lighter version. If you're abstaining from eating meat during Lent, simply omit the chicken. If you're fasting, cucumbers are a great choice: they add a boost of hydration and contain important electrolytes like potassium, which can help prevent dehydration and regulate blood pressure.
Ingredients:
For the chicken:
1 pound boneless skinless chicken breasts
1 tablespoon extra-virgin olive oil
1 teaspoons ground cumin
¼ teaspoon allspice
¼ teaspoon cayenne pepper
Kosher salt and pepper
For the salad:
1 pound riced cauliflower (fresh or frozen)
6 ounces cherry tomatoes, quartered
4 Persian cucumbers, halved lengthwise and thinly sliced
4 scallions, finely chopped
1 small shallot, diced
1 cup fresh mint, finely chopped
1 cup fresh flat-leaf parsley, finely chopped
¼ cup extra-virgin olive oil
3 tablespoons fresh lemon juice
1 teaspoon lemon zest
Kosher salt and pepper
Directions:
Roast the chicken: Preheat the oven to 450°F. Place the chicken on a rimmed baking sheet, drizzle with the oil, and sprinkle with the cumin, allspice, cayenne, and ¼ teaspoon each salt and pepper. Roast until cooked through, 15 to 18 minutes depending on the thickness of the chicken. Let rest 5 to 8 minutes.
Meanwhile, make the salad: Place the cauliflower rice in a large microwave-safe bowl. Cover with plastic wrap and microwave on high until tender, about 3 minutes. Let cool, then strain off any remaining liquid.
Combine the cauliflower, tomatoes, cucumbers, scallions, shallots, mint, and parsley in a large bowl. Add the olive oil, lemon juice, lemon zest, and ¼ teaspoon each salt and pepper. Toss well until combined.
Dice the chicken, then add to the salad, toss, and serve.
Follow Calibrate on Facebook and Instagram to get upcoming recipes!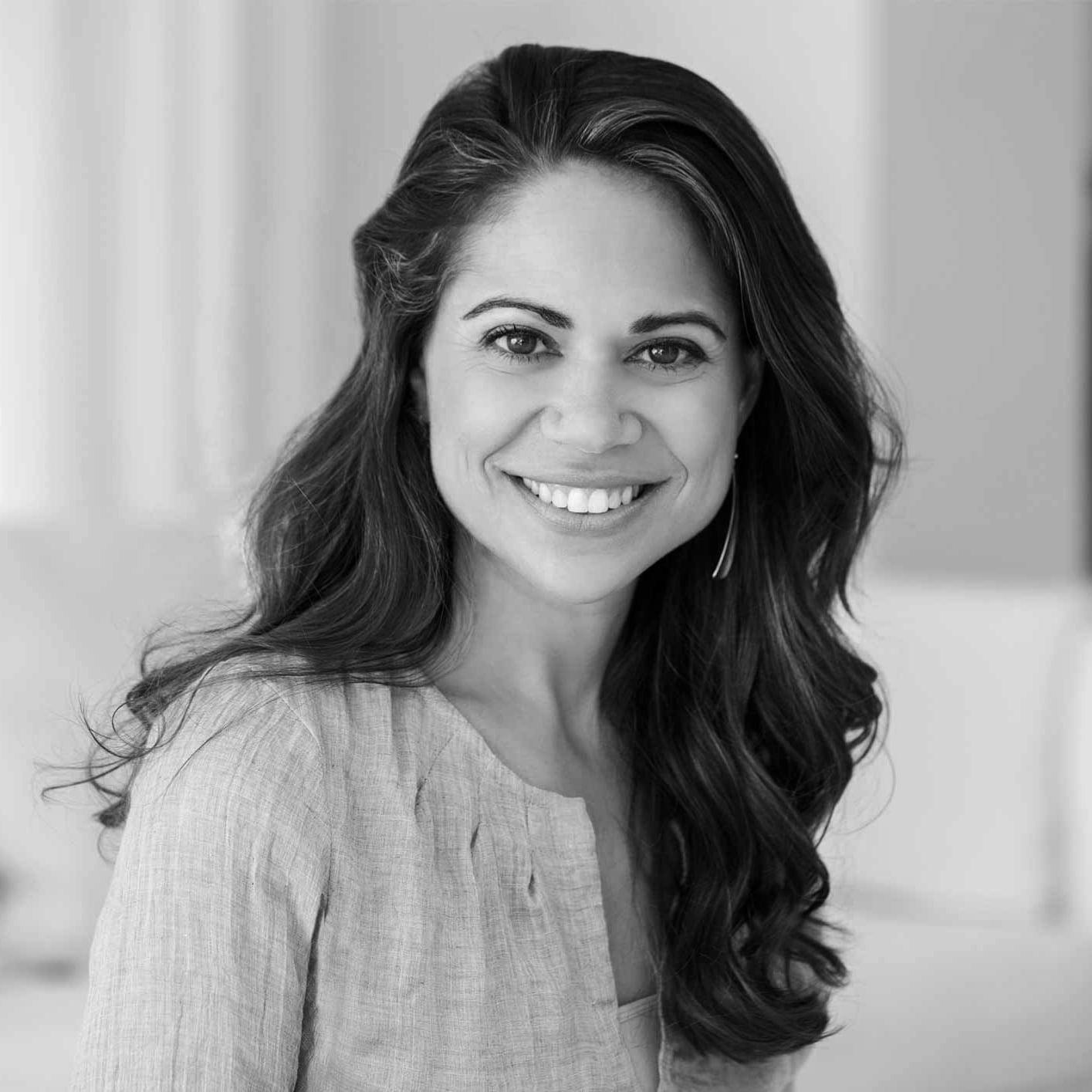 Stephanie Middleberg, RD
Calibrate Food Expert
Stephanie earned her Master's in Clinical Science and RD at New York University. She is the founder of Middleberg Nutrition, a health and wellness practice in New York City, and is the best-selling author of 'The Big Book of Organic Baby Food'.