Recipes for a Reset: February 2022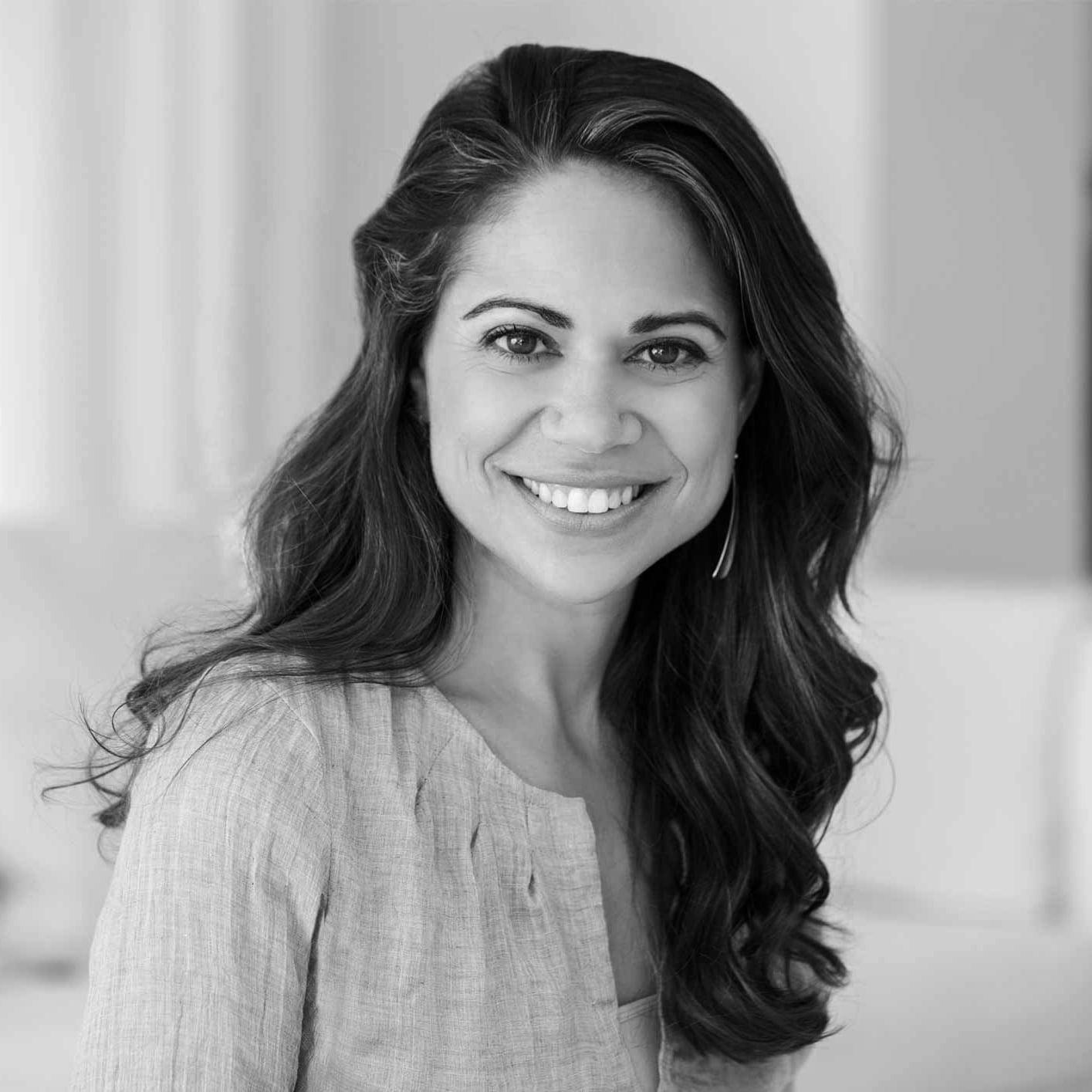 Stephanie Middleberg, RD
Calibrate Food Expert
February 11, 2022
Looking for some easy and nutritious recipes to warm you up this February? We asked Calibrate Food Expert Stephanie Middleberg, MS, RD, CDN, to share some ideas for breakfast, lunch, and dinner to keep you motivated and nourished throughout your day.
BREAKFAST: SHEET PAN VEGGIE BREAKFAST BAKE
Active: 25 minutes
Total: 1 hour 5 minutes
Serves 4
Vegetarian, Dairy-Free, Gluten Free, Kosher, Halal
Yellow-Green*

This hearty and savory breakfast is the perfect winter meal for when you want something both warm and substantial. Eggs are a perfect combination of protein, healthy fat, and choline. The addition of Brussels sprouts adds ample amounts of vitamin K, which is necessary for bone health, while butternut squash adds a sweet, creamy texture filled with vitamin A to protect the eyes.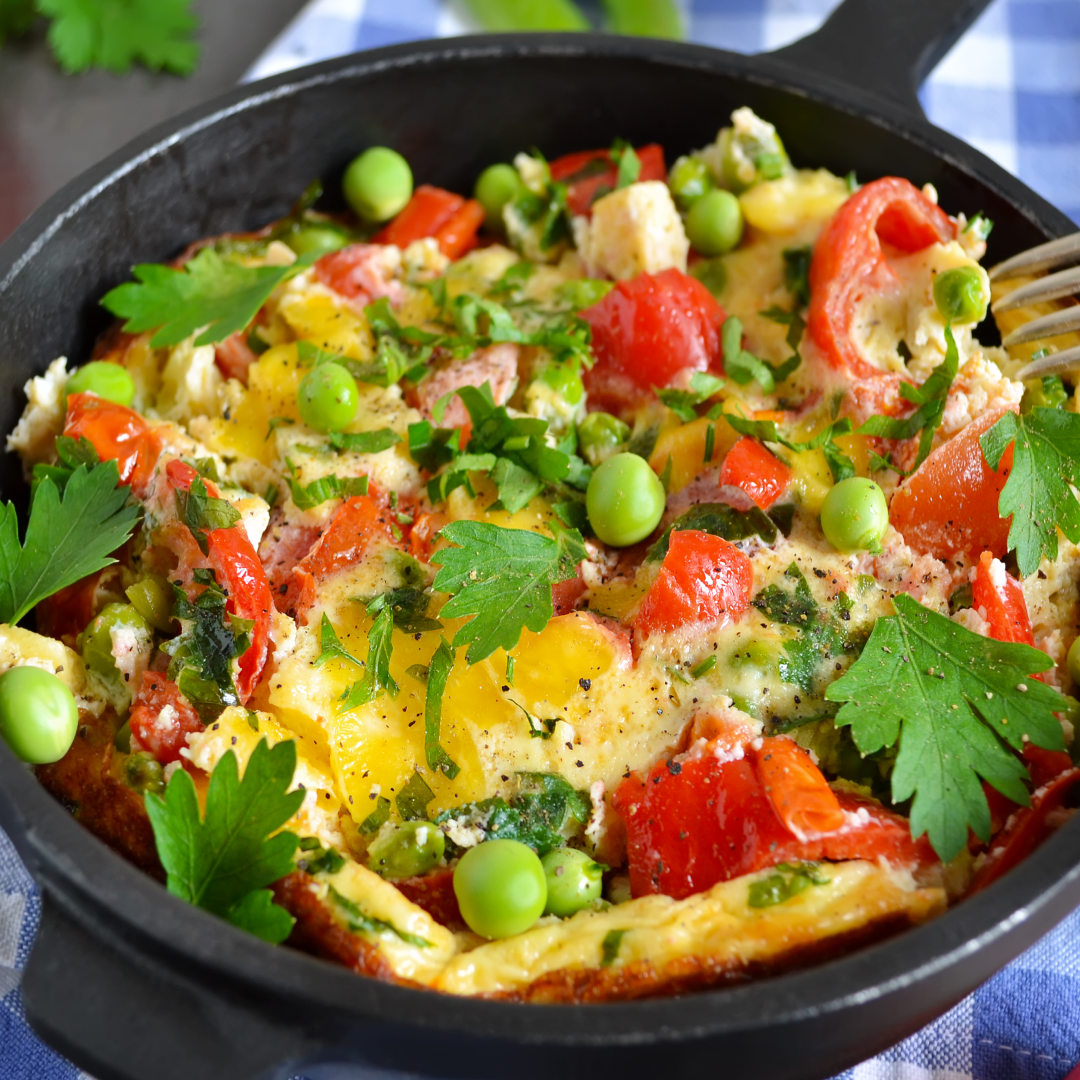 Ingredients: 
1 small butternut squash (about 1 pound), peeled and cut into 1-inch-thick cubes
1 large yellow onion, sliced into ½-inch wedges 
1 pound Brussels sprouts, trimmed and halved lengthwise
1 cup cherry tomatoes
2 tablespoons olive oil 
1 tablespoon fresh rosemary, minced 
Kosher salt and pepper
8 large eggs
Directions: 
Preheat the oven to 400°F.
Add the butternut squash, onions, Brussels sprouts, and tomatoes to a lined baking sheet. Drizzle with the olive oil, then add the rosemary and ¼ teaspoon each salt and pepper and toss to coat.
Spread out the vegetables in a single layer and bake until the vegetables are tender but not overcooked, about 30 minutes. 
Remove the baking sheet from the oven and stir, making eight small wells in between the roasted vegetables. Working one at a time, carefully crack the eggs into each one of the wells on the baking sheet. Bake until the egg whites are set, 5 to 8 minutes.
Make Ahead: The vegetables can be roasted and stored in the fridge in an airtight container for up to 4 days. Simply reheat in a pan for a few minutes when ready to be enjoyed.

LUNCH: CHICKPEA AND SPINACH SOUP
Active: 25 minutes
Total: 40 minutes
Serves 4
Gluten Free, Halal
Yellow-Green

Chickpeas provide both satiating plant protein and energy-boosting carbs, including fiber that helps digestion. They also contain nutrients like manganese and zinc that can reduce inflammation and help with wound healing. Leafy greens like spinach are filled with fiber and antioxidants, and are also a good source of plant-based, nonheme iron (bonus: they also contain vitamin C to help with the iron's absorption).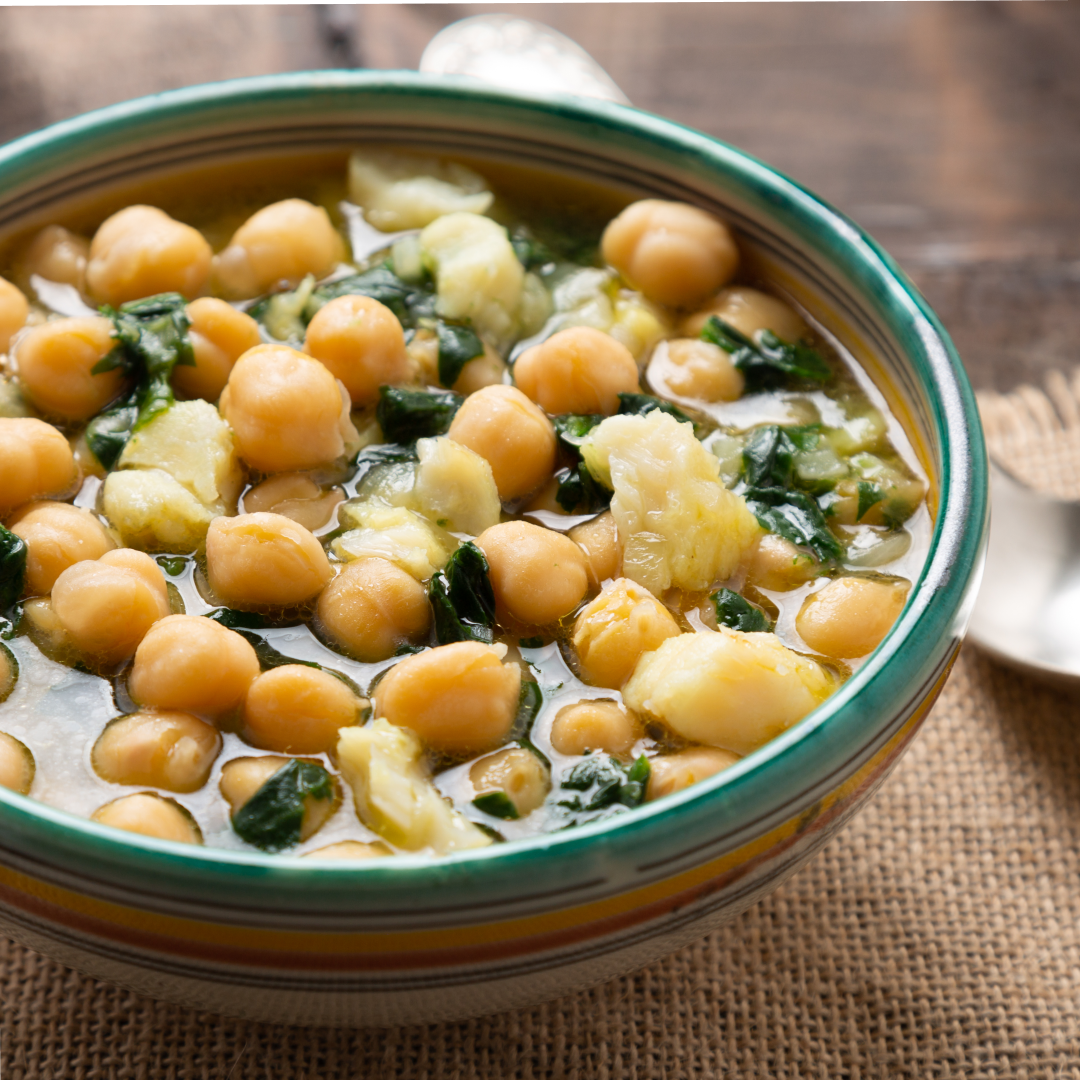 Ingredients: 
2 tablespoons olive oil 
1 medium carrot, diced 
1 celery rib, diced 
1 medium parsnip, diced 
½ medium yellow onion, diced 
2 cloves garlic, minced 
½ lemon, zested and juiced 
1 teaspoon fresh thyme leaves
Kosher salt and pepper
½ cup canned chickpeas, rinsed 
5 cups low-sodium chicken broth  
2 cups spinach or other leafy green (like kale)  
1 tablespoon fresh dill, chopped 
¼ cup Parmesan shavings
Directions: 
Heat the oil in a medium pot over medium heat. Add the carrots, celery, parsnips, and onions and cook, stirring occasionally, until softened, 4 to 5 minutes. Add the garlic, lemon zest, and thyme, sprinkle with ¼ teaspoon each salt and pepper, and cook, 1 minute more.
Add the chickpeas and broth. Increase the heat to medium-high and bring to a boil. Reduce the heat to medium and continue to cook, about 15 minutes.
Turn off the heat and stir in the spinach and lemon juice until wilted. Serve hot, sprinkled with the dill and Parmesan.


DINNER: STEAK SALAD WITH TOMATOES AND ONIONS
Active: 20 minutes
Total: 55 minutes
Serves 4
Dairy-Free, Kosher, Halal
Orange

This flavorful salad contains flank steak, a lean red meat rich in nutrients like selenium and phosphorus, which may help reduce DNA damage and oxidative stress, as well as help in bone and teeth formation. Crunchy romaine adds freshness along with potassium and magnesium to support nerve function and relax muscles within the body. A sprinkling of thinly sliced red onion contains the flavonoid antioxidant quercetin to help reduce blood pressure and prevent blood clots.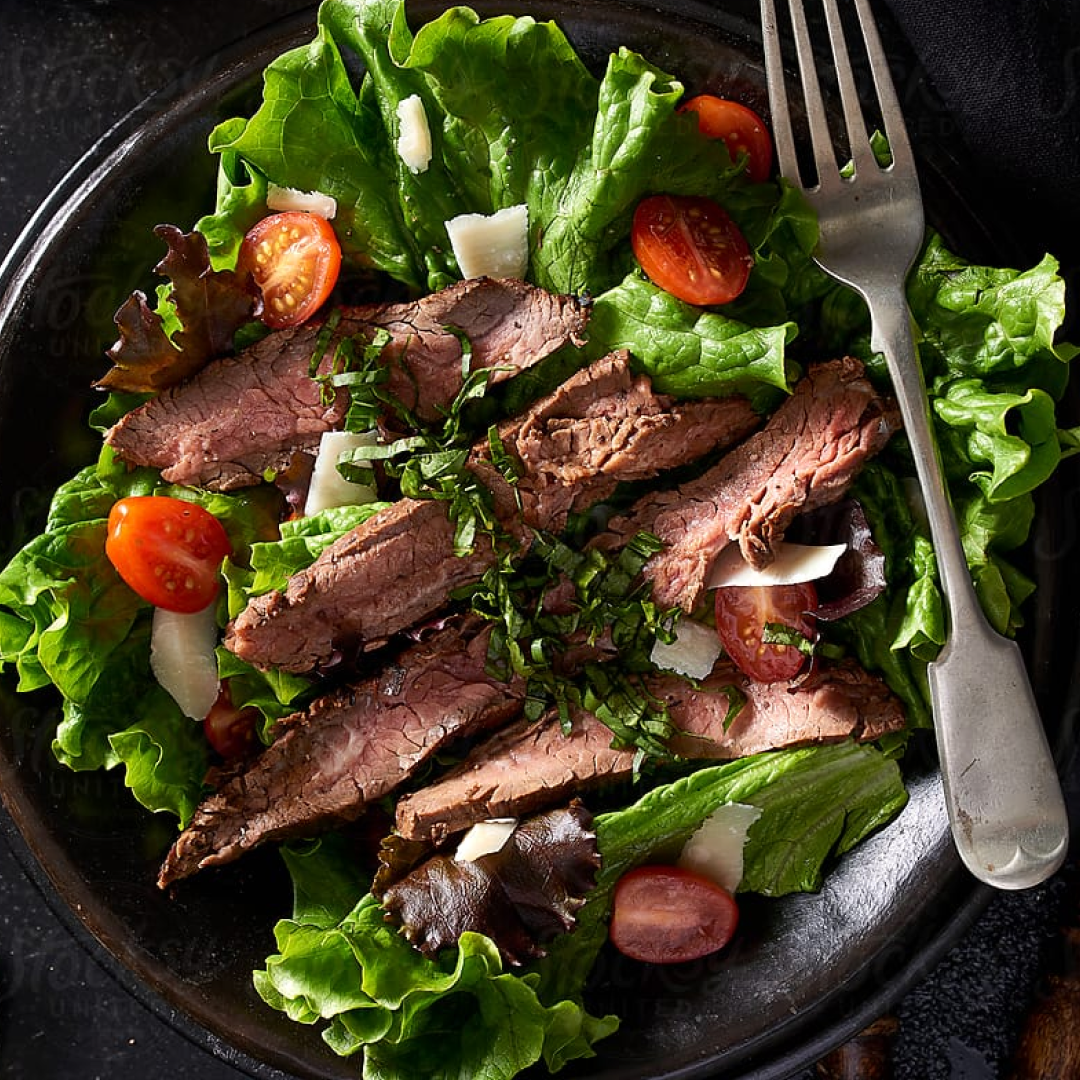 Ingredients: 
Salad:
1 pound flank steak 
1 tablespoon olive oil 
Kosher salt and pepper
5 cups finely chopped romaine lettuce
2 cups cherry tomatoes, halved 
½ red onion, thinly sliced 
1 tablespoon fresh mint, roughly chopped 
Vinaigrette: 
2 tablespoons extra-virgin olive oil 
1 tablespoon red wine vinegar 
2 teaspoons Dijon mustard 
2 teaspoons minced shallots
Kosher salt and pepper
Directions: 
For the salad: Remove the steak from the fridge 30 minutes before cooking. Heat a grill pan or cast-iron skillet over high heat. Rub the steak with the oil and sprinkle with ¼ teaspoon each salt and pepper. Cook until desired doneness, about 5 minutes per side for medium-rare. Let rest, 8 to 10 minutes.
Meanwhile, make the vinaigrette: Whisk together the oil, vinegar, mustard, shallots, and a pinch each salt and pepper in a small bowl. Set aside.
Assemble the salad on a large platter or in a serving bowl: Add the lettuce, then the tomatoes and onions and place the steak on top. Sprinkle with the mint and drizzle with the vinaigrette.


*for Calibrate program members


Follow Calibrate on Facebook and Instagram to get upcoming recipes!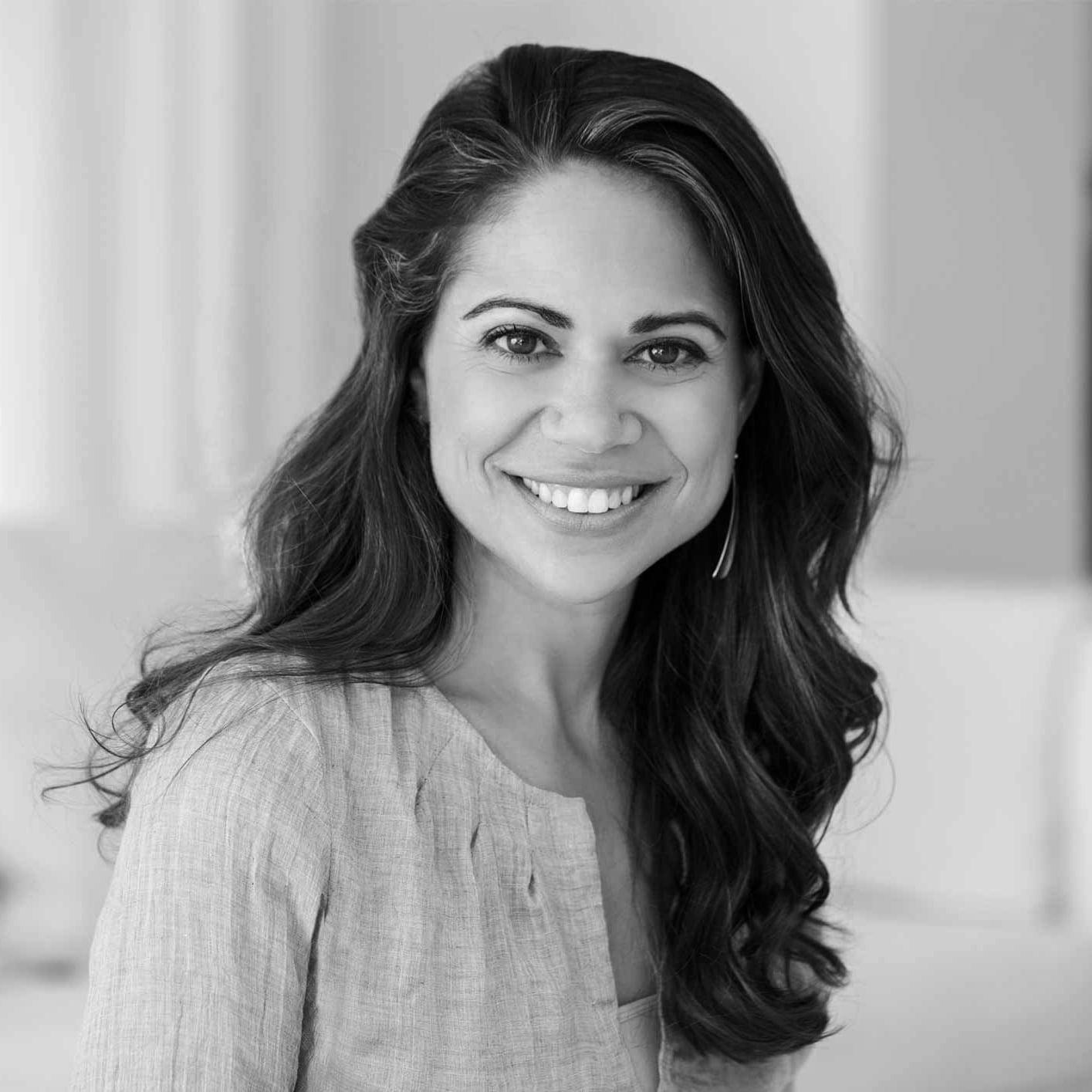 Stephanie Middleberg, RD
Calibrate Food Expert
Stephanie earned her Master's in Clinical Science and RD at New York University. She is the founder of Middleberg Nutrition, a health and wellness practice in New York City, and is the best-selling author of 'The Big Book of Organic Baby Food'.