Recipes for a Reset: March 2022
Calibrate Food Expert Stephanie Middleberg, MS, RD, CDN shares recipes to get you through your day for breakfast, lunch, and dinner - plus a bonus recipe!
BREAKFAST: CHIA SEED PROTEIN PUDDING
Active: 10 minutes
Total: 8 hours 10 minutes
Serves 4
Yellow-Green

This recipe is packed with protein and fiber, and brimming with omega-3 fatty acids thanks to the chia seeds. Coupled with their soluble fiber, chia may help lower LDL cholesterol levels. The addition of raspberries provides an antioxidant boost that helps protect cells from free radicals and oxidative stress. 
Ingredients:
2½ cups unsweetened almond milk (coconut milk would also work nicely) 
½ cup vanilla or chocolate protein powder 
¼ cup chia seeds 
1 cup berries (such as raspberries or blueberries) 
¼ cup chopped unsalted almonds  
3 tablespoons unsweetened coconut flakes 
Fresh mint leaves, for serving (optional)
Directions:
Whisk together the milk, protein powder, and chia seeds in a medium bowl until combined. Refrigerate until thick, at least 30 minutes and up to overnight.
Divide ½ cup of the berries among the bottoms of four small jars or cups. Spoon the chia mixture over top of the berries, then top with the remaining ½ cup berries, followed by the almonds and coconut flakes.
Top with the mint if desired. Serve immediately. (The puddings can also be refrigerated, covered, up to 3 days. If assembling ahead of time, sprinkle on the almonds, coconut flakes, and mint just before serving.)

LUNCH: CITRUS SALAD WITH PISTACHIOS AND MINT
Dairy-Free, Vegetarian, Vegan, Halal, Kosher
Active: 25 minutes
Total: 25 minutes
Serves 4 to 6
Green

This colorful and bright winter salad makes the most of cold-weather citrus thanks to a variety of oranges and grapefruit. They provide a beneficial immunity boost from vitamin C. Thinly sliced fennel aids in digestion and reducing gastric discomfort; its oils have even been shown to help relieve symptoms of  irritable bowel syndrome. 
Ingredients:
For the dressing: 
2 tablespoons fresh lemon juice 
2 tablespoons fresh orange juice 
½ teaspoon Dijon mustard  
Kosher salt and pepper
¼ cup extra-virgin olive oil 
For the salad:
3 cups arugula  
1 bulb fennel, thinly sliced (a mandolin would work great for this) 
1 medium shallot, thinly sliced 
1 small orange, segmented  
1 small blood orange, segmented 
1 small pink grapefruit, segmented 
1 avocado, thinly sliced 
3 tablespoons raw or roasted pistachios, roughly chopped 
3 tablespoons fresh mint, finely chopped 
Directions: 
Make the dressing: Whisk together the lemon and orange juices, Dijon, and ¼ teaspoon each salt and pepper in a small bowl. Slowly stream in the olive oil while continuously whisking (this will help the dressing emulsify). Set aside.
Assemble the salad on a platter: First lay down a bed of the arugula. Add the fennel and shallots in a thin layer, then add the oranges and grapefruit. Top with the avocado and sprinkle with the pistachios and mint.
Drizzle with the dressing and serve.
Note: Make this a complete meal by adding your choice of cooked fish or chicken.

DINNER: CHICKEN TERIYAKI BOWL
Gluten-free, Dairy-free, Halal, Kosher, Metabolic Jumpstart Challenge
Active: 30 minutes
Total: 30 minutes
Serves 4
Serving with cauliflower rice: Green 
Serving with brown rice:
Intro and Calibrate Triangles: Yellow
Metabolic Jumpstart Triangle: Red
Weight Loss Triangle: Orange

This chicken teriyaki is a less-processed take on the classic Japanese favorite. In this version, the sauce is sweetened with Medjool dates (instead of refined sugar), which lend a rich, caramel flavor. Dates also contain fiber for healthy digestion, as well as minerals like potassium, copper, and magnesium. 
Ingredients:
For the sauce: 
2 pitted Medjool dates, soaked in warm water for 10 minutes
1 clove garlic, minced 
½ cup tamari or coconut aminos 
1 tablespoon arrowroot starch 
1½ teaspoon rice vinegar  
1 teaspoon fresh ginger, grated 
For the bowl:
2 tablespoons olive oil
1½ pounds boneless skinless chicken breasts, cut into bite-size pieces 
1 orange pepper, thinly sliced 
1½ cups broccoli florets 
1½ cups green beans, ends trimmed and cut into thirds 
¼ cup finely chopped scallions 
2 cups cooked cauliflower rice or brown rice, for serving
White sesame seeds, for serving
Directions:
Make the sauce: Drain the softened dates and add to a blender or food processor fitted with the S blade. Add the garlic, tamari, arrowroot starch, vinegar, and ginger and blend until smooth.
Make the bowl: Heat 1 tablespoon of the oil in a large skillet over medium heat. Add the chicken and cook, stirring occasionally, until cooked through, 7 to 8 minutes. Transfer to a bowl and set aside.
Add the remaining tablespoon oil to the skillet. Add the pepper, broccoli, and green beans and cook until beginning to soften, 2 to 3 minutes. Add the scallions and cook, 1 minute.
Add the chicken back to the skillet, then add the teriyaki sauce, stirring until everything is  well coated. Cook until the sauce begins to thicken, 1 to 2 minutes.
Serve with cauliflower or brown rice and sprinkle with sesame seeds if desired.

LEMON-COCONUT ENERGY BITES
Dairy-free, Gluten-free, Vegan, Vegetarian, Halal, Kosher
Active: 20 minutes
Total: 20 minutes
Makes about 32 balls 
Green

These delicious bites are perfect for gatherings, or to keep on hand for an afternoon snack. The combination of bright citrus and subtly sweet coconut hits a lovely flavor note, while the almonds keep you feeling satisfied and your energy up throughout the day.
Ingredients:
½ cup unsalted almonds (raw or roasted)
½ cup raw unsalted cashews
Generous pinch fine sea salt
2 cups pitted Medjool dates
2 teaspoons lemon zest
¼ cup fresh lemon juice
½ cup unsweetened shredded coconut (plus ¼ cup for coating, optional)
2 tablespoons chia seeds
¼ cup beetroot power or matcha powder, for coating, optional
Directions:
Place the nuts and salt in a food processor and pulse to finely chop. Transfer the mixture to a bowl. 
Add the dates to the processor and pulse to form a paste, stopping to scrape down the processor once or twice. Add the nuts, coconut, lemon juice and zest, and chia seeds to the dates, then pulse several times until all the ingredients are well combined. 
Use two spoons, a small ice cream scoop, or your hands to portion the mixture into small 1-inch balls. Roll the balls in coconut, beetroot powder, or matcha if desired. Store covered in the fridge or freezer.

*for Calibrate program members


Follow Calibrate on Facebook and Instagram to get upcoming recipes!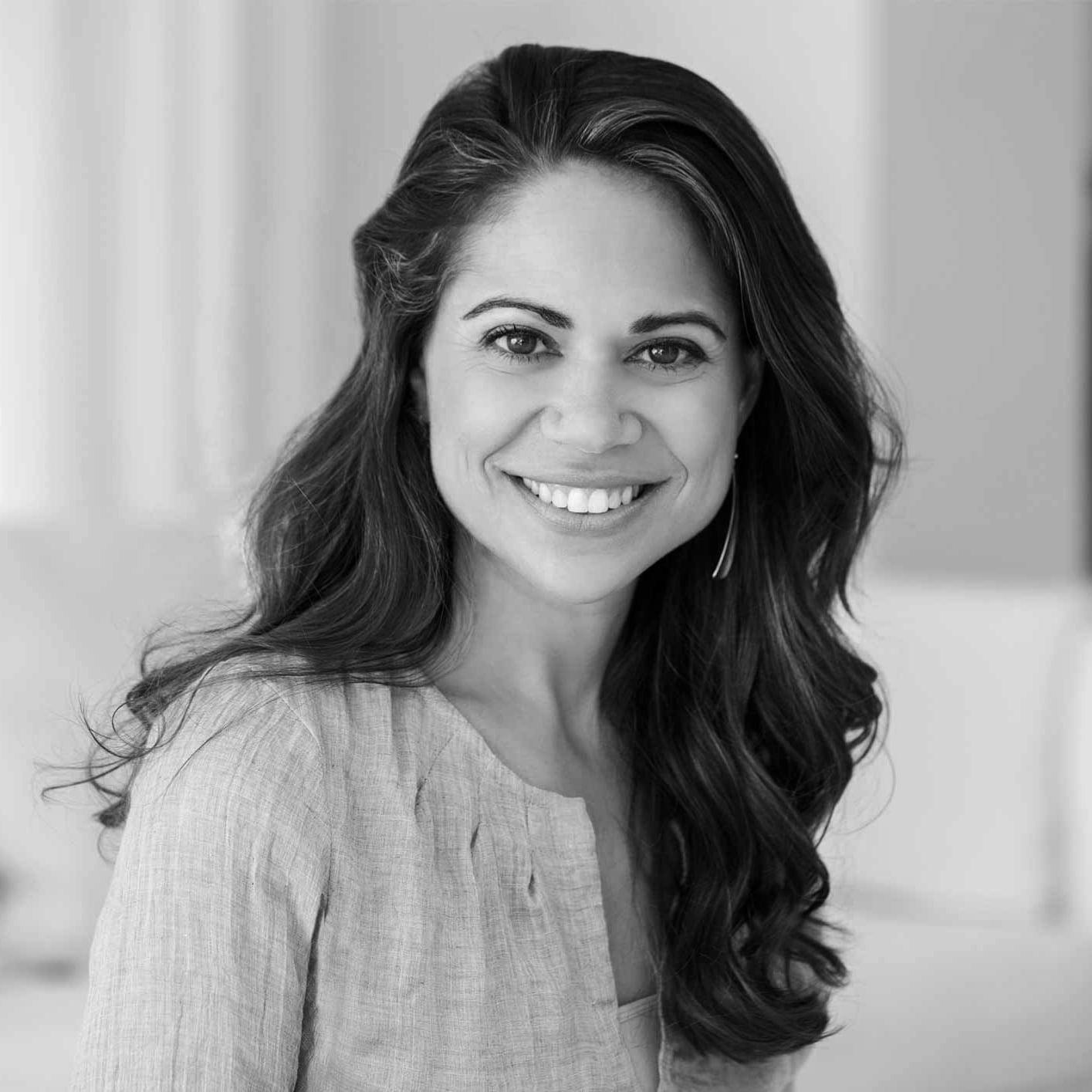 Stephanie Middleberg, RD
Calibrate Food Expert
Stephanie earned her Master's in Clinical Science and RD at New York University. She is the founder of Middleberg Nutrition, a health and wellness practice in New York City, and is the best-selling author of 'The Big Book of Organic Baby Food'.