There's never been a better time to join Calibrate. Here are just a few of the milestones we celebrated with our members in 2021. 
Results Guarantee 

Calibrate works, and we have the collective results from our members to prove it: Calibrate members lose an average of 15% of their body weight (learn more). Even with results like these, we know joining Calibrate is a big commitment, which is why we're proud to announce the Calibrate Results Guarantee. Beginning December 15, 2021 new members are guaranteed a minimum of 10% weight loss within one year on the Calibrate One-Year Metabolic Reset, or your money back (see terms). 
Learn more about our Results Guarantee >
A Year of Expansion

Our team worked hard this year to launch Calibrate in more states, getting closer to nationwide availability for anyone who wants to achieve sustainable weight loss with a One-Year Metabolic Reset. We're so excited that Calibrate is now available in 41 states, including newly added Utah, Arizona, and Louisiana.
Find out if Calibrate is in your state >>
Calibrate Masters

As some of our earliest members neared the end of our 52-week program, we started to hear a lot of "what's next?". With that in mind, we were thrilled to introduce our Calibrate Masters Program for Year Two and beyond. In Calibrate Masters, members can have continued access to our app, curriculum, and community to sustain and refine the progress they've already made. 
Learn more about Calibrate Masters >>
Medication Coverage Guarantee 

One of the most common questions we get at Calibrate is about insurance coverage. To help you sign up with confidence, we launched a guarantee that the cost of your GLP-1 medication with insurance will be $25/month or less (after any deductible is met) or you're eligible for a refund (the cost of the program minus the cost of your Metabolic Health Assessment). 
Learn more about our Medication Coverage Guarantee >>
Metabolic Health Resources

Calibrate is about so much more than weight loss—our doctors, coaches, and experts are here to help people treat the underlying biology that contributes to weight and achieve metabolic health for results that last. But even if you're still only thinking about joining, we have helpful holistic health resources for you. Keep an eye out for our email newsletter, called the Metabolic Health Monthly, and follow us on Instagram and Facebook for tips across food, sleep, exercise, and emotional health.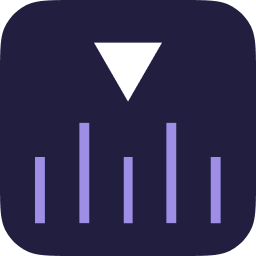 Calibrate
We're a modern, medical approach that combines doctor-prescribed medication with 1:1 accountability coaching—all personalized to your biology, your goals, and your life for a metabolic reset that lasts and 10% Weight Loss Guaranteed (see terms).