Buckwheat Crepes with Yogurt, Berries, and Nut Butter
BUCKWHEAT CREPES WITH YOGURT, BERRIES, AND NUT BUTTER

Gluten-free, Vegetarian, Halal, Kosher
Active: 30 minutes
Total: 1 hour 30 minutes (includes chilling time)
Serves 2
Yellow on Intro and Calibrate Triangles; Red on Metabolic Jumpstart Triangle; Orange on Weight Loss Triangle

Buckwheat flour is made from 100% whole-grain buckwheat groats and is packed with protein, fiber, B vitamins, and essential amino acids. It's the main ingredient in Japanese soba noodles and Russian blini, but here, we swapped it in for all-purpose flour to make a delicious and robust gluten-free crepe. Top them with a dollop of yogurt, fresh berries, and a drizzle of melty nut butter for some extra decadence.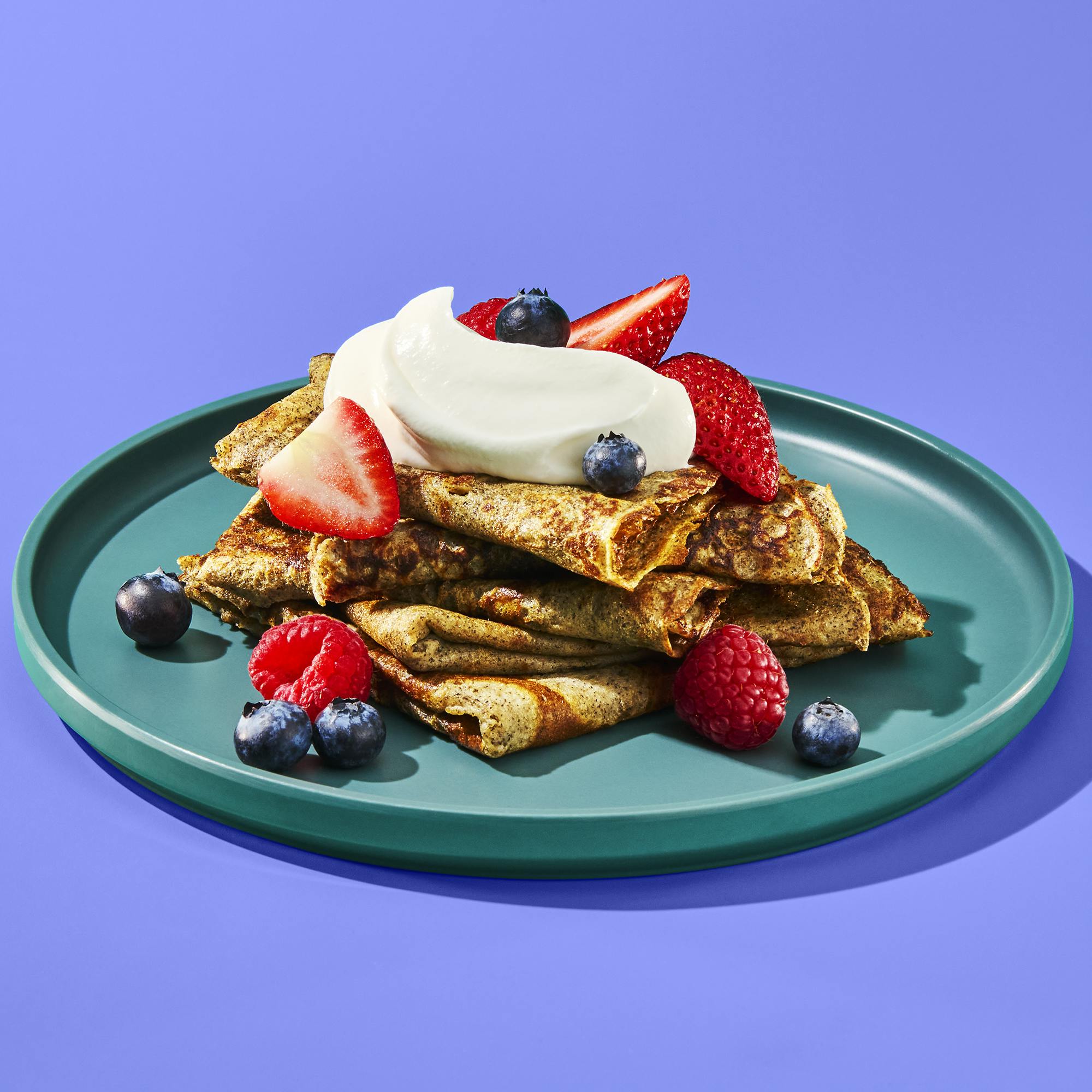 Ingredients:
1 cup whole milk
2 large eggs
2 tablespoons olive oil, plus more for the pan
¾ cup buckwheat flour
¼ teaspoon kosher salt
⅛ teaspoon ground cinnamon
½ cup water
2 tablespoons sugar-free nut butter, for serving
Plain whole Greek yogurt and berries, for serving
Directions:
Whisk together the milk, eggs, and oil in a large bowl. Add the buckwheat flour, salt, and cinnamon and whisk until combined. (Alternatively, you can use a blender.) Cover and let rest in the refrigerator, at least one hour and up to overnight to allow the flour to fully absorb the liquid.
When ready to cook, preheat a medium nonstick skillet over medium heat. Brush with a thin layer of oil. Add the water to the batter and stir to loosen. Add ¼ cup batter to the skillet, swirling the skillet as you pour to thinly coat the bottom of the skillet. Cook until the crepe is cooked through, about 2 minutes. Use a rubber spatula to slide the crepe onto a plate, and repeat with the remaining batter until you have 10 crepes total.
Melt the nut butter in a small microwave-safe bowl until liquidy and smooth, 15 to 20 seconds. Serve the crepes warm, topped with a dollop of yogurt, berries, and a drizzle of nut butter if desired.

Follow Calibrate on Facebook and Instagram to get upcoming recipes!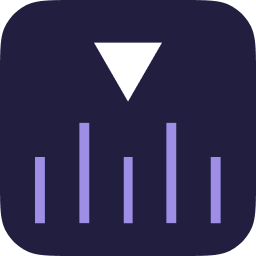 Calibrate
We're a modern, medical approach that combines doctor-prescribed medication with 1:1 accountability coaching—all personalized to your biology, your goals, and your life for a metabolic reset that lasts and 10% Weight Loss Guaranteed (see terms).