Calibrate Orientation: What Happens Next?
We know that joining Calibrate is a big commitment, and we want you to know that we're here for you every step of the way. Before you decide if you want to get started with your Metabolic Reset, we're going to walk you through a little bit of what to expect whether you're considering or have just signed up. 
MILESTONE 1: COMPLETE YOUR COMPREHENSIVE HEALTH INTAKE
Once you join Calibrate and sign up, you'll receive a welcome email. In the welcome email, you'll receive a link to complete a Comprehensive Health Intake. It's important that you provide our Medical Team with accurate information in your intake and in your telemedicine visit so they can provide the best care. The intake form should only take about 20 minutes to complete.
After finishing your Comprehensive Health Intake, you'll receive a link to schedule your virtual visit with a Calibrate Doctor and also your first accountability coaching session.
You'll want to make sure that you schedule your Calibrate doctor's appointment so that it takes place before your first coaching session. We recommend booking your doctor's appointment for at least five business days after you complete your Comprehensive Health Intake so you have time to get your lab work completed. More on that next!
MILESTONE 2: GET YOUR LAB WORK DONE
Within three business day of signing up, our team creates a lab order and emails you instructions to get your blood drawn locally. You are required to complete your lab work before your scheduled 1:1 video visit with a Calibrate Doctor. We suggest allowing about five business days to receive your results and for your Calibrate doctor to review your necessary lab work. Your Calibrate Doctor will review this information prior to your visit to better understand your current health and create a treatment plan that's right for you.
If you have had lab work done within the last six months, you can upload your results during sign-up or email them to labs@joincalibrate.com.
MILESTONE 3: SET UP YOUR WELCOME KIT AND CALIBRATE APP
We'll ship you a Welcome Kit that should arrive within five business days of joining. You'll receive an email with tracking information and another email once it's been delivered.
The Welcome Kit includes a smart scale, tape measure, a Getting Started with Calibrate Guide, and a Food Resources folder. The Getting Started with Calibrate Guide will give you instructions for downloading the Calibrate app in the Apple App Store or Google Play Store, syncing your scale, and connecting Apple Health or Google Fit to your Calibrate app. 
The Food Resources folder will be your guide to the Calibrate food philosophy. You'll see four triangles, each a little different, that correspond to specific phases of the program. Your coach will walk you through how the triangles work in your coaching sessions.
Enter baseline metrics
You'll enter your baseline waist circumference and weight in the Calibrate app. When you log in to the app, you'll find on-screen instructions explaining how to measure and enter each metric. You can also find detailed guides for each step in the Getting Started with Calibrate Guide.

In the Calibrate app you can navigate to the top right corner and hit the message bubble to reach the Medical Team and the Support Team if you have any questions along the way. 
Read your Calibrate Fundamentals Class
Two days before your 1:1 video visit with your Calibrate Doctor, we'll send you a reminder email as well as instructions to download Zoom. You'll also receive a link to read the first three Calibrate Lessons. Be sure to read through these before your Calibrate doctor's appointment and coaching sessions in case you have any questions.
MILESTONE 4: COMPLETE YOUR VIRTUAL 1:1 CALIBRATE DOCTOR'S APPOINTMENT
At your Calibrate Doctor's appointment, you'll be able to discuss your lab results and your Calibrate program. Your Calibrate doctor will also make sure that the GLP-1 medications that are part of the Calibrate program are right for you, as well as determine which one will be best and most effective for your circumstances. 
They'll then prescribe your medications and provide instructions for how to take it. Calibrate Doctors prescribe medications called GLP-1s (glucagon-like peptide-1s) because research shows that, in combination with 1:1 coaching and lifestyle changes, GLP-1s are the most effective and safe long-term option for metabolic health followed by weight loss. 
Learn more on what to expect in your Calibrate doctor's appointment here.
MILESTONE 5: OFFICIALLY BEGIN YOUR METABOLIC RESET
Your first session with your accountability coach will be the official start of your Calibrate year (day 1 of your program). Your weight loss goals will be measured from the day you begin your medication.
Two days before your 1:1 video visit with your Calibrate accountability coach, we'll send you a reminder email about your coaching session. In this session, you'll set your first goal with your coach. Throughout the program, your coach will help you set your goals using the SMART framework to be sure they are Specific, Measurable, Achievable, Relevant, and Time-bound.
We're so excited that you're interested in learning more details about our Metabolic Reset. If you haven't already, we hope you'll join us as we work to change the way the world treats weight. 
If you have more questions about what to expect, you can reach our Calibrate Program Consultants team during office hours, M-F from 9am - 6pm ET at 800-839-4754 or you can email our team at hello@joincalibrate.com. 
If you're a current member, you can always reach out to our Support Team in the Support Channel of the app or email info@joincalibrate.com. If you have a question about your labs, please email labs@joincalibrate.com.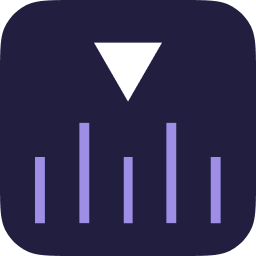 Calibrate
We're a modern, medical approach that combines doctor-prescribed medication with 1:1 accountability coaching—all personalized to your biology, your goals, and your life for a metabolic reset that lasts and 10% Weight Loss Guaranteed (see terms).