Medical Weight Loss Recipes: Our Top 3 Favorites
Feeling stuck in a dinner (or breakfast, or lunch) rut? We're here to help dig you out of that search engine rabbit hole—Googling "healthy recipes" or "weight loss recipes" delivers more than 300 million results apiece, most of them bland, questionable, or underwhelming—and instead share some of our team's favorite meals that satisfy taste buds and the rest of your body.
Contrary to popular belief, recipes that support medical weight loss can be just as delicious, if not even more satisfying, than your favorite takeout order. The secret is to find flavors, seasonings, and fresh ingredients you love and learn how to combine them in new and interesting ways. 
Bok choy, mushrooms, salmon, and ginger? Separately, they might not sound exciting, but put them together with a little homemade stir fry sauce and you'll find yourself savoring every last bite. 
Read on to see our top three medical weight loss recipes to prepare during your Calibrate One Year Metabolic Reset, or anytime you feel like spicing up your mealtime routine. 
Understanding medical weight loss
Before we dive into the recipes, let's briefly go over the term 'medical weight loss.' It's not just bariatric surgery: Medical weight loss is overseen by a medical professional. When done best, medical weight loss should involve a multidisciplinary approach to the treatment of overweight or obesity that's rooted in science, medicine, and medical research. Any weight loss program led by a licensed physician who specializes in obesity or overweight is considered medical weight loss. 
However, it's important to approach even physician-led programs thoughtfully. Not all "medical weight loss programs'' are research-based, safe, effective, and sustainable. Some programs use medications that are not approved for long-term use, or rely solely upon supplements, meal replacements, or unproven dietary recommendations. 
The Calibrate One Year Metabolic Reset falls under the medical weight loss 'umbrella.' We are not a medical weight loss clinic, however: Our members enjoy convenient virtual access to coaching, a medical team, and other resources. Calibrate is grounded in science for sustainable weight loss and metabolic health improvements and has been built with a world-class advisory board of leading experts.
When you join Calibrate, the first thing you'll do is visit a nearby lab for some bloodwork. Then, you'll meet with your Calibrate doctor to review your results and discuss any relevant medical history, underlying conditions, or concerns about medication. You will be prescribed a GLP-1 medication, such as semaglutide or liraglutide, and begin attending biweekly sessions with an accountability coach. 
To complement these ongoing sessions, you'll also complete online lessons in the Calibrate app. The curriculum was designed by our Expert Council and Clinical Advisory Board, integrating the science and strategies that lead to sustainable results. It's centered on the Four Pillars of Metabolic Health: Food, sleep, exercise, and emotional health. 
Medical weight loss & food
Worried you'll be asked to restrict your diet or cut out entire food groups? While some medical weight loss programs might set strict boundaries around what you can and cannot eat, the Calibrate food philosophy does not rely on calorie counting and does not use meal replacements or offer meal plans. Instead, our curriculum arms you with the tools and knowledge to make choices that support a healthy lifestyle—and that you can easily sustain for the long haul. 
Importantly, the Calibrate food program is not a diet. We'll help you shift your focus towards the quality of certain foods (not the quantity), making sure your body is getting the building blocks it needs while helping you to feel in-control. As part of the One-Year Metabolic Reset, your food goals will be:
Establishing a sustainable and flexible approach to nutrition
Minimizing fast-digesting carbs
Making healthier choices that include protein, fiber, and healthy fats—without restricting or counting calories
Three medical weight loss recipes
Now that you're familiar with the Calibrate food philosophy, here are three breakfast, lunch, and dinner recipes to put some of those principles into action: 
Thai Ginger Salmon Stir Fry
Serves 4 
Ingredients: 
1 cup cooked forbidden (black) rice
1 pound skinless salmon fillet
3 cloves garlic, minced
2 tablespoons oyster sauce
1 tablespoon fish sauce
1 tablespoon low-sodium soy sauce (or coconut aminos)
1 teaspoon honey
1 teaspoon sriracha sauce (optional)
¼ teaspoon cornstarch
4 teaspoons avocado oil
½ cup fresh ginger, cut into matchsticks
¾ cup sliced shiitake mushrooms
1 red pepper, cut into strips
2 cups baby bok choy leaves, cleaned and ends trimmed
2 tablespoons fresh basil leaves or cilantro (optional)
Directions:
Cook the rice according to the package instructions. 
Pat the salmon with a paper towel to dry. Cut into 1-inch cubes and set aside in a medium bowl.
Whisk together the garlic, oyster sauce, fish sauce, soy sauce, honey, sriracha if using, cornstarch, and garlic in a small bowl. Pour over the salmon and toss to coat. Set aside.
Heat 2 teaspoons of the oil in a large nonstick skillet over medium-high heat. Add the ginger and mushrooms and cook, 4 to 5 minutes. Add the red pepper and baby bok choy leaves and cook, stirring occasionally, until the vegetables are tender, 3 to 4 minutes. Transfer to a plate and set aside. 
In the same skillet, heat the remaining 2 teaspoons oil. Add the salmon cubes, reserving the sauce.
Cook the salmon (do not stir the salmon or it will flake), until cooked on one side, 2 to 3 minutes. Flip the salmon and cook until the other side is cooked, 2 to 3 minutes. Add the reserved sauce and bring to a gentle simmer over medium heat. Be careful not to overcook the salmon. 
Once the salmon is cooked, add the vegetables and toss together gently. Cover and cook, 2 to 3 minutes.
Serve the salmon and vegetables on top of the cooked rice, and garnish with basil or cilantro if desired. 
Seasoned Radish & Avocado Tartine
Serves 1 to 2 (Breakfast, Lunch, or Side Dish)
Ingredients: 
1 avocado, quartered and thinly sliced
2 small slices or 1 large slice sprouted grain or multigrain and flaxseed bread, toasted
1 lemon wedge
1 small radish, thinly sliced
2 tablespoons pepitas (roasted pumpkin seeds)
½ teaspoon everything bagel seasoning
¼ teaspoon smoked paprika
Kosher salt and pepper
1 teaspoon extra virgin olive oil (optional)
1 to 2 eggs (optional)
Directions:
Arrange the avocado slices in an even layer on the toasted bread.Top with the radish slices.
Squeeze a bit of lemon juice over top. Sprinkle with the pepitas, everything bagel seasoning, paprika,, and a pinch each salt and pepper. Drizzle with oil if desired. 
For a more filling meal, fry or poach the eggs if desired and place on top of the finished toast.
Mediterranean Roasted Chickpea Power Bowls
Serves 4 
Ingredients: 
½ cup quinoa
2 teaspoons olive oil
1 zucchini, sliced into rounds
1 clove garlic, minced
Kosher salt and pepper
2 cups shredded cooked chicken breast, warmed if desired
2 shallots, sliced
2 cups cherry tomatoes, halved
1 cup fresh chopped parsley
1 handful pitted kalamata olives, diced
1 tablespoon crumbled feta cheese
½ lemon, cut into 4 wedges
For the roasted chickpeas:
1 14-ounce can chickpeas
1 tablespoon olive oil
1 teaspoon chipotle chili powder
1 teaspoon smoked paprika
Kosher salt and pepper
For the vinaigrette:
1 clove garlic clove, minced
¼ cup olive oil
2 tablespoons fresh lemon juice
2 teaspoons Dijon mustard
1 teaspoon za'atar spice
Kosher salt and pepper
Directions:
Cook the quinoa according to package instructions. 
Meanwhile, roast the chickpeas. Preheat the oven to 400°F. Rinse the chickpeas and gently transfer to a kitchen towel to remove excess water. On a large rimmed baking sheet, combine the chickpeas with the oil, chili powder to taste, paprika, and a pinch each salt and pepper. Toss well to evenly coat. Roast until crispy, about 20 minutes. Set aside to cool. 
Meanwhile, heat the oil in a nonstick skillet over medium-high heat. Add the zucchini and garlic and cook, stirring occasionally, until tender. Remove the zucchini with a slotted spoon and place on a paper towel to drain any excess oil. Season with salt and pepper. 
Prepare the vinaigrette: Combine the garlic, oil, lemon juice, Dijon, za'atar, and a pinch each salt and pepper to a glass jar with a tight lid. Close the lid tightly and shake. Set aside.
Assemble the bowls: Divide the cooked quinoa, arugula, chickpeas, shredded chicken, and zucchini equally among four bowls. Add the shallots, tomatoes, parsley, and kalamata olives. Drizzle the dressing on top (about 2 tablespoons per bowl). Finish with the crumbled feta and a lemon slice. 
Medical weight loss: The Calibrate difference
What you eat has a direct impact on your metabolic health. But rather than a diet plan that restricts calories and increases your food cravings, it's important to focus on high-quality whole foods that have been proven to lower your blood sugar and improve gut health.
The Calibrate approach to food is designed to help you learn how your body reacts to the consumption of certain foods, while helping you to add more of the right foods into your diet. Beyond our food philosophy, here's what sets us apart from other medical weight loss programs, weight loss centers, or medical weight loss clinics: 
Calibrate doctors prescribe safe and effective GLP-1 medication to reset your metabolic system. Clinical studies show that these medications, including recently approved Wegovy® (semaglutide), can produce significant long-term weight loss. They act directly on the hunger and satiety centers in the brain and are effective at lowering your default weight (or set point). 
The Calibrate program features one-on-one virtual coaching with an accountability coach who will help you hit incremental goals across the Four Pillars of Metabolic Health: Food, sleep, exercise, and emotional health. 
Calibrate members gain unlimited access to an in-depth curriculum designed by our Expert Council and Clinical Advisory Board. The curriculum provides evidence-based, intensive lifestyle intervention that will boost the effectiveness of your GLP-1 medication and help you reach your weight loss goals.
Ready to get started?Find out if you're eligible today.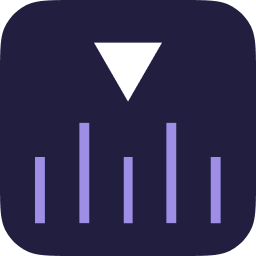 Calibrate
We're a modern, medical approach that combines doctor-prescribed medication with 1:1 accountability coaching—all personalized to your biology, your goals, and your life for a metabolic reset that lasts and 10% Weight Loss Guaranteed (see terms).