TRULICITY® FOR WEIGHT LOSS: ULTIMATE GUIDE TO DULAGLUTIDE
If you've heard of Trulicity® (dulaglutide) before, you probably only know it as a drug for people with type-2 diabetes. However, doctors can also prescribe Trulicity® for weight loss in people with obesity or overweight.
How does it work? And is it safe? We're answering those questions and more in this ultimate guide to Trulicity® for weight loss.
What is Trulicity®?
Trulicity® is the brand name for dulaglutide, a glucagon-like peptide-1 agonist (or GLP-1) medication. It is a once-weekly injectable medication and one of several GLP-1 medications prescribed by Calibrate doctors as a part of Calibrate's Metabolic Reset.
Other GLP-1s prescribed by Calibrate include semaglutide (brand names Ozempic®, Wegovy®, and Rybelsus®, all manufactured by Novo Nordisk) and liraglutide (brand names Saxenda® and Victoza®).
Trulicity® is manufactured by Eli-Lilly and Company, an American pharmaceutical company. It is currently Eli-Lilly's only GLP-1 drug—however, the company is currently seeking FDA approval for the first dual GLP-1/GIP receptor agonist, tirzepatide, which may be released later in 2022.
Trulicity® was FDA-approved in 2014 as a treatment for adults with type 2 diabetes to be used in conjunction with lifestyle changes (i.e. food and exercise).
Across six unique clinical trials that included a total of 3,342 patients, treatment with dulaglutide "resulted in greater reductions from baseline in HbA1c levels compared with placebo."  
Researchers declared Trulicity® an attractive option for patients thanks to its convenient, once-weekly dosing schedule and its efficacy in lowering blood sugar levels. 
Can you use Trulicity® for weight loss?
While Trulicity® is not a weight loss drug in and of itself, those who take Trulicity® may lose weight, and it may be prescribed off-label for weight loss in patients with obesity or overweight.
Is there clinical evidence that Trulicity® produces weight loss? Yes. A 52-week clinical trial where Trulicity® was given to 1,842 patients with a mean BMI of 34.2 found that all three doses tested resulted in significant reductions in body weight from baseline at the 36‐week mark. The trial evaluated 1.5 mg, 3.0 mg, and 4.5 mg doses of Trulicity®. 
Patients with higher baseline BMI given higher doses of Trulicity experienced the most weight loss. The authors conclude, "Patients had a similar mean percentage weight loss across the BMI subgroups, with those escalated to the 4.5 mg dose having an average weight loss of around 5% in the overall study population and in each BMI subgroup."
Like all other GLP-1 drugs, how well Trulicity works for weight loss  will depend on how well you're able to incorporate lifestyle changes such as dietary modifications and exercise. 
Calibrate's Metabolic Reset is uniquely designed to help members see the best possible results from their GLP-1 medication.
Calibrate uses proven methods for long-term results—the latest science, FDA-approved medication, one-on-one doctor visits, and accountability coaching—for weight loss of 15% or more. The Calibrate program was designed by world-renowned obesity experts and is vetted and approved by a Clinical Advisory Board.
With Calibrate, members benefit from comprehensive, one-on-one support and coaching that spans four key areas: Food intake, exercise, sleep, and emotional health. These are what we call our Four Pillars of Metabolic Health.
Throughout your Calibrate year, you'll apply these pillars by making small changes to your daily routine. Small, sustained lifestyle changes combined with GLP-1 medication, a support team, and a science-backed curriculum all come together to make metabolic health achievable.
How does Trulicity® work?
Trulicity®, like other GLP-1 drugs, works by mimicking the natural incretin hormones that your body produces. Incretin hormones signal to the brain, endocrine, and gastrointestinal systems that food has been consumed.
This results in a complex cascade of hormones and neurotransmitters which effectively communicate feelings of satiety (feeling full) and slow down the rate at which food leaves your stomach (making you feel fuller for longer).
In addition, GLP-1 medications can improve blood sugar levels in people living with impaired glucose tolerance or diabetes. As explained on the brand's website, Trulicity® "helps your pancreas release insulin in response to high levels of sugar in your blood after you eat" and "can limit how much sugar gets into your blood from your liver."
If you're worried about hypoglycemia (low blood sugar), rest assured that GLP-1 medications pose a relatively small risk. Hypoglycemia is typically only a concern when GLP-1s are used in conjunction with other diabetes medications such as insulin. 
As one 2015 study evaluating Trulicity® concluded, "The long-acting GLP-1 receptor agonists improve glycemic control and help to promote weight loss. Furthermore, based on their glucose-dependent mechanism of action, the GLP-1 receptor agonists have a low risk for hypoglycemia."
How to take Trulicity® for weight loss
Taking Trulicity® is easy. Even if you're intimidated by an injectable medication, the pen is designed to be simple to use and relatively painless. Better yet, Trulicity® can be taken at any time of day, with or without food, and only needs to be injected once per week. Your doctor will provide thorough instructions to make self-injection easy and stress-free. 
Trulicity® is available in prefilled pens in the following doses:
0.75 milligrams (mg) pen
1.5 mg pen
3.0 mg pen
4.5 mg pen
Trulicity® may be prescribed alongside other diabetes medications like metformin and insulin. Talk to your doctor to learn more about possible drug interactions with Trulicity®.
Trulicity® side effects
The most common side effects of Trulicity® include nausea, constipation, diarrhea, and stomach discomfort. Other side effects may include:
Vomiting
Decreased appetite
Indigestion
Fatigue
The good news is that, in most cases, these side effects will go away between 3-4 weeks after starting the medication.
According to the manufacturer, "8% to 29% using Trulicity® experienced some nausea, which typically occurred during the first 2 to 3 days after they took their first dose."
"Nausea generally subsided after the first 2 weeks, but some people experienced nausea with Trulicity® beyond their second week of treatment. Less than 2% needed to stop taking Trulicity® because of nausea." 
If you're experiencing side effects at the start of your Metabolic Reset, know that they are temporary, and don't stop taking your medication. It's important to stick to your dosing schedule to give your body a chance to acclimate.
Here are some tips for reducing nausea and stomach discomfort with Trulicity®:
Eat blander foods
Refrain from eating fatty, processed, or greasy foods
Eat smaller meals or stick to smaller portion sizes
Do your best to stay active
If you have severe abdominal pain (which is very uncommon), contact your  healthcare provider right away.
How long does it take for Trulicity® to work for weight loss?
Everyone is different, so there's no one answer when predicting how long it will take for Trulicity® to kickstart weight loss. However, most patients will need at least two weeks on medication before they start seeing results. Changes in appetite are generally noticeable within the first week.
When you join Calibrate, we'll work to get your initial appointment scheduled as soon as possible so you can get started on your GLP-1 medication early on. Before that appointment, you'll complete a comprehensive health intake—including blood work—that your Calibrate doctor will carefully review before customizing your treatment plan and prescribing your medication.
If we determine that Trulicity® is the right fit for you, we'll walk you through all of the details on dosage, how to administer the medication, when to take it, and how it will work in conjunction with the rest of the program.
Who can take Trulicity® for weight loss?
Calibrate doctors prescribe GLP-1s (glucagon-like peptide-1s) because research shows that, in combination with accountability coaching, they are the most effective and safe long-term medication for weight loss. Trulicity® is one of several GLP-1 medications available to Calibrate members.
All Calibrate members will be considered for Trulicity® as clinically appropriate and insurance eligible. We will work with your commercial/employer insurance to help get it covered for $25/month or less.
Contraindications & Limitations of Use
Trulicity® is contraindicated in patients with a personal or family history of medullary thyroid carcinoma (MTC), thyroid cancer, or Multiple Endocrine Neoplasia syndrome type 2 (MEN 2).
Trulicity® is also contraindicated in patients with a prior serious hypersensitivity or allergic reaction to dulaglutide.
It is not known if Trulicity® can be used in people who have had pancreatitis.
Trulicity® is not for use in people with type 1 diabetes.
Trulicity® is not recommended for use in people with severe gastrointestinal disease.
Talk to your Calibrate doctor to learn more about eligibility for Trulicity®.
Key takeaways
Trulicity® (dulaglutide) is a once-weekly injectable GLP-1 medication and one of the medications prescribed by Calibrate doctors to work in conjunction with Calibrate's Metabolic Reset
Trulicity® is known to improve blood glucose levels and blood sugar control in people with prediabetes and type 2 diabetes mellitus
Clinical trials found that Trulicity® may also help with weight loss when taken while implementing lifestyle changes (including changes to food, sleep, and exercise)
Ready to get started? Find out if you're eligible today.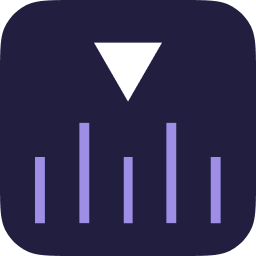 Calibrate
We're a modern, medical approach that combines doctor-prescribed medication with 1:1 accountability coaching—all personalized to your biology, your goals, and your life for a metabolic reset that lasts and 10% Weight Loss Guaranteed (see terms).