WHAT IS MOUNJARO™ (TIRZEPATIDE)? ELI LILLY'S NEW GIP/GLP-1 MEDICATION
Eli Lilly's Mounjaro™ (tirzepatide) is FDA-approved
How this new drug may reshape the GLP-1 class of medication as we know it
As of May 13, 2022, a new drug has been approved by the U.S. Food and Drug Administration (FDA): Mounjaro™ (tirzepatide), Eli Lilly & Co.'s groundbreaking new medication and the first and only dual GIP and GLP-1 receptor agonist. The approval of Mounjaro came a month earlier than anticipated and marks a key moment in history for metabolic health innovation. 
While Mounjaro™ (tirzepatide) is currently approved only for the treatment of type-2 diabetes, Eli Lilly is expected to file for an obesity indication in the coming months. Doctors—including those on the Calibrate medical team—should be able to begin prescribing tirzepatide by June 2022. Eligibility will be determined based on each patient's unique medical history. 
What makes tirzepatide such an exciting prospect? Recent clinical trials in people with obesity and overweight found that this diabetes treatment produced remarkable improvements in metabolic health markers, including body weight and A1C. 
Read on to learn more about Mounjaro™ (tirzepatide), how it works, how it compares to other GLP-1 medications in the Calibrate program, and when this Eli Lilly diabetes treatment may be available to Calibrate members. 
A summary of the Mounjaro™ (tirzepatide) clinical trials
Prior to its FDA approval, tirzepatide was rigorously evaluated for safety and efficacy as a diabetes drug. Clinical trials, which began in 2020, enrolled adults with type-2 diabetes as well as adults with obesity or overweight. 
According to an April 2022 press release, "Tirzepatide (5 mg, 10 mg, 15 mg) achieved superior weight loss compared to placebo at 72 weeks of treatment in topline results from Eli Lilly and Company's SURMOUNT-1 clinical studies, with participants losing up to 22.5% (52 lb. or 24 kg) of their body weight."
The trial saw an average body weight reduction of 20.9% versus a 3.1% placebo group. At the 15 mg dose, 91% of study participants experienced weight loss of 5% or more; 57% lost more than 20% against their baseline.
These results are impressive: Mounjaro™ (tirzepatide) may have an edge over other GLP-1 family competitors, especially in terms of efficiency and efficacy. Previously, a head-to-head review of GLP-1 medications had found subcutaneous semaglutide—Novo Nordisk's Wegovy®—to "offer the best A1C and weight reduction." Clinical trials of Wegovy® saw an average body weight reduction of 15.2%.  
Prior to the SURMOUT-1 trial, tirzepatide had only been studied in adults with type 2 diabetes. The 2021 SURPASS-4 study, published in The Lancet, found that patients who received 15 mg tirzepatide (the highest dose tested) had a 2.58% reduction in hemoglobin A1C levels and an average weight loss of 25.8 pounds at 52 weeks.
Tirzepatide—as with medications in the GLP-1 family—may also improve cardiovascular outcomes, though data is still preliminary. In addition, the drug was found to pose a low risk for serious hypoglycemia but should be used with caution in conjunction with other diabetes medications such as sulfonylureas or insulin. 
The SURPASS-4 clinical trials concluded that "In people with type 2 diabetes and elevated cardiovascular risk, tirzepatide, compared with glargine, demonstrated greater and clinically meaningful HbA1c reduction with a lower incidence of hypoglycemia at week 52."
What is Mounjaro™ (tirzepatide)? And how is it similar to other medications in the Calibrate program?
Mounjaro™ (tirzepatide) will join a class of medications that have proven instrumental in recent advancements in the bariatric and metabolic health fields. Like many of the GLP-1 receptor agonist drugs currently on the market, it is a once-weekly injectable medication that can help with blood sugar control and support weight loss when used in combination with lifestyle changes. 
Tirzepatide is a medication that may produce weight loss and improve blood glucose control in adults with type 2 diabetes, obesity, or overweight. The drug's formal class is a "dual glucose-dependent insulinotropic polypeptide (GIP) and glucagon-like peptide-1 (GLP-1) receptor agonist (RA)." It works similarly to GLP-1 medications, but there are a few key differences. 
First, let's revisit GLP-1s: At Calibrate, GLP-1 medication is an integral piece of the puzzle in our approach to metabolic health and weight loss. GLP-1 drugs, including semaglutide, dulaglutide, and liraglutide, are all proven safe and effective in supporting a reduction in body weight when used in combination with strategic lifestyle interventions: Food, exercise, sleep, and emotional health, or what we call the Four Pillars of Metabolic Health. 
GLP-1 (short for glucagon-like peptide-1 receptor agonist) medications produce similar effects to those of the incretin hormones produced naturally in the human body. Namely, GLP-1s slow the rate at which food moves through the digestive system, promoting a feeling of satiety—or fullness—after eating a meal. 
GLP-1s also work on the satiety centers of the brain and counteract the effects of ghrelin, the hormone that makes you feel hungry. They also help regulate blood sugar and thus are often prescribed for individuals with type 2 diabetes to lower A1C levels and promote glucose control. 
This may not sound like much, but the impacts of GLP-1s on a molecular level are significant, and impactful enough that they can help lower your set point: the weight your body naturally settles at due to an interplay of genetics, biology, and environment. In other words, you'll lose weight and keep it off for the long haul. 
How is this? Studies have found that people with overweight or obesity may have lower-than-normal levels of natural incretin hormones, particularly if they have had frequent weight fluctuations due to yo-yo dieting. GLP-1 medication narrows the gap, making it easier to reach your weight loss goals and lower your metabolic set point.
So, what's the difference between a drug that works on GLP-1 receptors and one that works on both GLP-1 and GIP receptors, like Mounjaro™ (tirzepatide)? 
GIP receptors are proteins that function as receptors for GIP hormones—incretin hormones that are, in many ways, similar to GLP-1 hormones. Both are intestinal hormones with a broad range of physiological actions. Upon the consumption of food, GIP hormones stimulate insulin secretion; when blood sugar drops, they stimulate glucagon secretion. In addition, GIP is known to play a role in lipid (fat) metabolism and fat deposition.
Ultimately, the two hormones work together to help the metabolic system function more effectively.
Is Mounjaro™ (tirzepatide) FDA-approved?
Mounjaro™ (tirzepatide) is now FDA-approved. Manufacturer Eli Lilly & Co. submitted the drug in December 2021 and received approval a month earlier than anticipated, in May 2022. Other medications in the GLP-1 family approved by the FDA include Ozempic®, Trulicity™, Wegovy®, Rybelsus®, Saxenda®, and Victoza®—all of which are produced by Danish manufacturer Novo Nordisk.
Keep in mind that Mounjaro™ (tirzepatide) is in a slightly different class of medication: As a dual GIP/GLP-1 receptor agonist, it is designed to work on both GLP-1 receptors and GIP (glucose-dependent insulinotropic polypeptide) receptors. It is the first type 2 diabetes medication in this new class. Notably, it is also the first medication clinically studied that impacts GIP receptors in the body. 
What are the side effects of Mounjaro™ (tirzepatide)? 
The side effects associated with Mounjaro™ (tirzepatide) are similar to those of Wegovy® and Ozempic®—in clinical trials, most were reported as mild and affecting the gastrointestinal system. Side effects may include:
Nausea
Vomiting
Bloating
Gas
Diarrhea
Abdominal pain
In addition, studies to date suggest that tirzepatide may cause mild hypoglycemia but that it is unlikely to cause blood sugar to drop to dangerously low levels. However, tirzepatide should be used with caution in conjunction with diabetes medications such as sulfonylureas or insulin. We're glad to note that researchers found tirzepatide to be on par with semaglutide in terms of overall tolerability and instances of AEs (adverse events).
Will Mounjaro™ (tirzepatide) be available to Calibrate members?
The Calibrate approach to weight loss is rooted in biology and puts metabolic health at the center of every effort—not just the number on the scale. Our program is designed to help you make small tweaks to your food, exercise, sleep, and emotional health habits that are easy to sustain, no matter what life throws at you. 
Calibrate doctors prescribe medications that are proven to be the safest and most effective for sustained weight and metabolic health. With this in mind, we expect to prescribe Mounjaro™ (tirzepatide) as it becomes available. Having new, even more effective, tools for our members is incredibly powerful and will continue to accelerate the way we change the way the world treats weight.
Ready to get started with Calibrate? Find out if you're eligible today.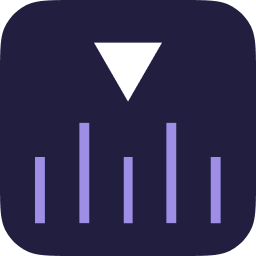 Calibrate
We're a modern, medical approach that combines doctor-prescribed medication with 1:1 accountability coaching—all personalized to your biology, your goals, and your life for a metabolic reset that lasts and 10% Weight Loss Guaranteed (see terms).