My Journey with Calibrate: Ruth
Calibrate member Ruth shares how a metabolic reset gave her control of her weight and her health.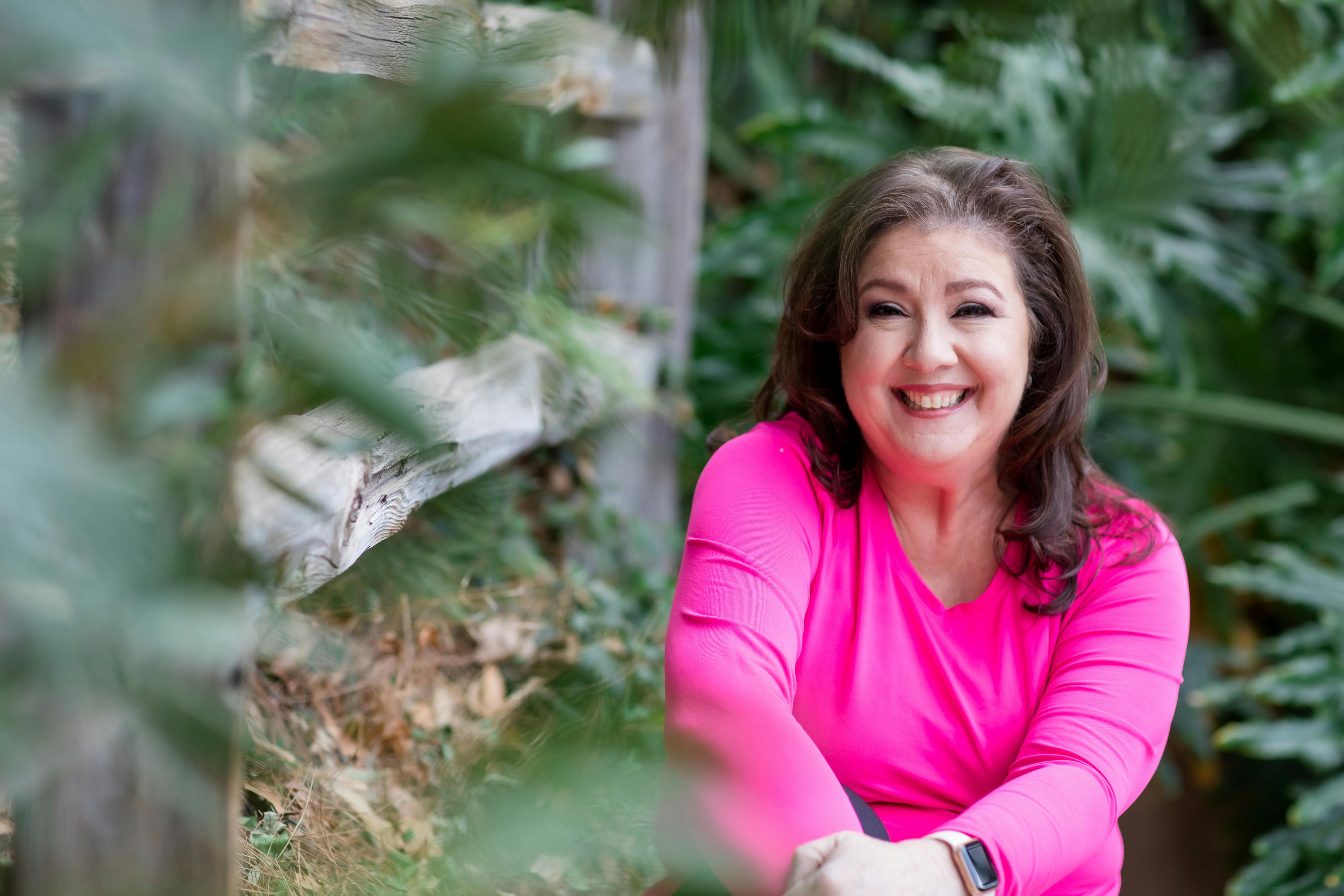 My Weight Loss Journey
My weight issues really began in 2008 when I ended up working long hours and I stopped taking care of myself physically. My life was all about my job and being a mom to a little girl, and that's when the weight started coming on. Things got even worse in 2011 when my endometriosis became so bad that I had a hysterectomy and started taking hormones. It was a perfect storm of no metabolism, no energy, and a lot of weight gain. 
For years after that, I did everything you could name—liquid diets, HCG diets, Nutrisystem, Weight Watchers, Overeaters Anonymous—but nothing helped long-term. Then, in March of 2020, my mother passed away and we went on Covid lockdown. I was working more, sitting more, and eating more—and pretty soon I'd gained an additional ten pounds.
How I Found Calibrate
Calibrate came up on my social media in July. I read an article about it in Forbes and I remember thinking "okay, game-changer." At that time I had all these Covid comorbidities—my weight, high blood pressure, prediabetes, and low vitamin D. I was scared, and that was the moment for me. 
As I researched the program, I really loved that it was 100% virtual and that I'd have access to all these experts without leaving my house; it made sense for where I was at. But beyond that, I was also impressed with the research supporting the approach. The more I looked into it, the more it made sense. When I talked with my doctor about the medication, he said he thought it was a really good idea for me. So I signed up. 
My Experience So Far
When I first joined, I was a little apprehensive about meeting my coach because I've had some negative experiences with coaches in the past, but with Calibrate I got a really wonderful and supportive accountability partner. The same went for my Calibrate doctor. I was worried that he would shame me about my health, but nothing could have been further from the truth. Our intake appointment was a full 30 minutes, so we had plenty of time to go over everything and it all felt really non-judgemental. Since then, both my coach and the medical team have been really available. All my questions get answered promptly. They're always on it, and that alone feels like such a game-changer.
I really like the way the classes are structured to encourage incremental change, and I love the eating advice and recipes. I'm combining flavors and foods that I never would have thought of—like sumac and sweet potato—to make all these delicious things. The walking regimen that the program's gotten me on has also been a game-changer. I try to do a mile and a half every day, often with my daughter who's tracking her steps for her PE class. And it all works with the medicine, which has really changed my relationship with hunger. I still experience it, but more like a normal person would. For example, I can have an occasional pizza slice or bite of my daughter's pie and leave it at that. I'm in control, now and that's very empowering. I no longer have to be ashamed of or hide what I'm eating.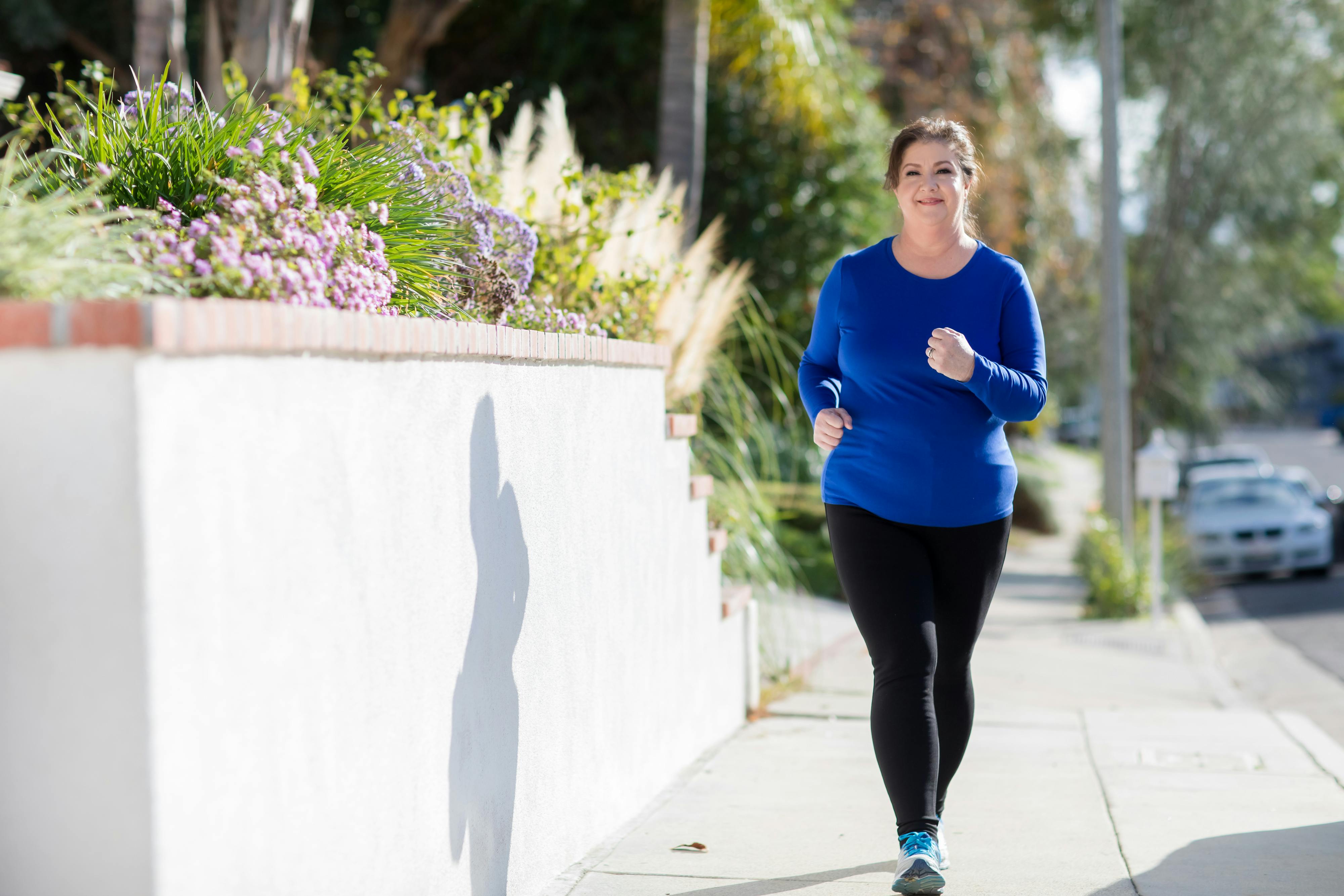 My New Day-to-Day
As for my results, I've lost nearly 40 pounds in about five months. I also have more energy, I'm sleeping better, and my back pain is so much better. My A1C went from 6.4 to 5.4, and when I saw that I burst into tears. I actually saw my internist last week and he was so happy. I'm still taking my blood pressure medicine, but for the first time in years it's measuring in normal range, and my internist says that if things keep progressing, we can start tapering down.
I'm really proud of my progress, and so is my family. When you're overweight, you become invisible to others. And it's easy to let the judgments and biases of others really own you. But Calibrate has helped me to understand that my weight is a biological condition, not something I've done to myself that I should be ashamed of. After beating myself up for so long, there's such a relief in knowing that this isn't my fault. Calibrate treats the whole person, and I can't stress enough that the hype really meets the outcome.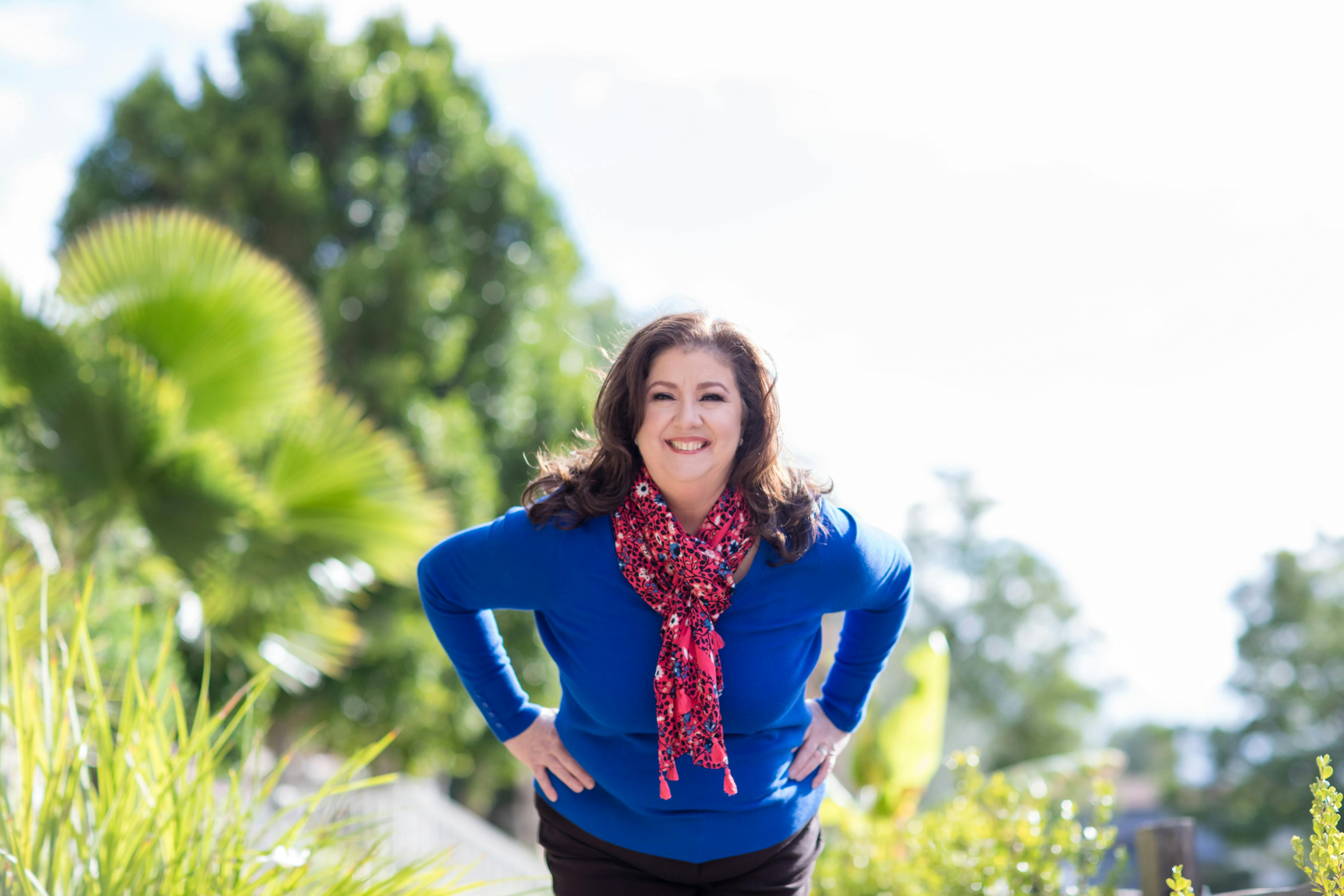 Interested in learning more about a whole-body metabolic reset? Learn more today.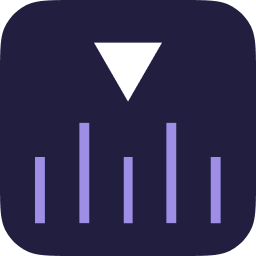 Calibrate
We're a modern, medical approach that combines doctor-prescribed medication with 1:1 accountability coaching—all personalized to your biology, your goals, and your life for a metabolic reset that lasts and 10% Weight Loss Guaranteed (see terms).