Foods to avoid while on Saxenda®
Whether you've just started taking Saxenda® (liraglutide) or you're learning about GLP-1 receptor agonist medications for the first time, you're probably wondering how it works—and how to maximize its benefits so that you can reach your metabolic health and weight loss goals. 
You may already be aware that GLP-1s, including Saxenda®, work only when taken while also implementing lifestyle changes (like working on your sleep, exercise, and eating habits). In that same vein, one of the most common questions we hear from new members is "What foods to avoid while on Saxenda®?" 
The good news is that there are no food-medication interactions with liraglutide. There are, however, a few guidelines to be aware of in regards to food when taking Saxenda® that will help you minimize side effects and achieve the best possible results.  
How does Saxenda® work?
Saxenda® (liraglutide) is an FDA-approved glucagon-like peptide-1 (GLP-1) medication indicated for use in people with overweight or obesity. When used in combination with healthy modifications to food intake and exercise, Saxenda® can help patients with weight loss and longer-term weight management.
Saxenda® is manufactured by Novo Nordisk, the same company that produces GLP-1s Wegovy® and Ozempic®. Liraglutide, the active ingredient in Saxenda®, is also prescribed for patients with type 2 diabetes under the brand name Victoza®.
Like other GLP-1 drugs, Saxenda® works by mimicking the natural incretin hormones that your body produces. 
Incretin hormones signal to the brain, endocrine, and gastrointestinal systems that food has been consumed. This results in a complex cascade of hormones and neurotransmitters which effectively communicate feelings of satiety (feeling full) and slow down the rate at which food leaves your stomach.
In addition, GLP-1 medications can improve blood sugar levels in people living with impaired glucose tolerance or diabetes. 
As is the case with all GLP-1s, Saxenda® makes it easier to lose weight and stick to healthy habits—but it doesn't produce weight loss on its own. It must be used in combination with other tactics to support metabolic health and avoid weight regain. These tactics may include modifications to what you eat, how and when you exercise, and other healthy lifestyle changes. 
Calibrate's Metabolic Reset combines GLP-1 medication with evidence-based lifestyle recommendations to help participants maximize their success with Saxenda®. They're called the Four Pillars of Metabolic Health, and they include: 
Food
Sleep
Exercise
Emotional health
By learning to eat more whole foods and fewer fast-digesting carbohydrates, improving sleep quality, participating in at least 150 minutes of physical activity, and managing stressors, you're setting up both your mind and body for real results. With this foundation in place, Saxenda® can work even more effectively to help you lose weight. 
Who is eligible for Saxenda®?
All Calibrate members will be considered for Saxenda® as clinically appropriate and insurance eligible.
Per the manufacturer, Saxenda® is indicated for use in adults with excess weight (clinically defined as those with a body mass index, or BMI, ≥ 27) who also have weight-related medical problems or those with obesity (clinically defined as those with a BMI ≥30).
Those with a history of any of the following medical conditions should talk to a healthcare provider prior to starting Saxenda®: 
Endocrine tumors in the thyroid, parathyroid, pituitary, pancreas, or adrenal glands
Family history of Multiple Endocrine Neoplasia syndrome type 2 (MEN2)
History of diabetic retinopathy or vision problems
Pancreatitis
Active gallbladder disease, gallbladder problems, or gallstones
Kidney disease, kidney failure, or other kidney problems
Gastrointestinal issues
Thyroid cancer, thyroid tumors, or a family history of thyroid cancer
Pregnant, breast-feeding, or trying to get pregnant
Heavy alcohol consumption
History of allergic reaction to liraglutide
How do I get the best results with Saxenda®?
Saxenda® works best when you can commit to making small but meaningful changes to your day-to-day lifestyle. This includes modifying what you eat, and, in particular, swapping out fast-digesting carbohydrates for foods that provide a more sustainable energy source (such as foods rich in protein, fiber, and healthy fats).
The food program at Calibrate creates a healthy, sustainable way of eating that promotes weight loss and sets you up for long-term health. Calibrate does this by focusing on the quality of foods and making sure your body is getting the building blocks it needs while helping you to feel in control.
Importantly, the Calibrate food program is not a diet: We do not use meal replacements or meal plans. We don't ask you to count calories or try to restrict your eating. Instead, we help you rebalance it.
Calibrate's food philosophy will help you achieve the following outcomes:
Limit disease-promoting foods: eating less sugar, fewer fast-digesting carbs, and fewer processed foods. 
Increase health-promoting foods: eating more quality foods in the right proportions.
Develop an overall healthy relationship with food.  
Making changes to what you eat doesn't have to happen overnight. You can start with smaller swaps, like replacing fruit juice with seltzer, white bread with whole-grain bread, or sugary cereals for a homemade frittata.
In addition, consider cutting back on how often you drink alcohol. Doing so will allow your body to function at its best, and you'll notice positive effects like better sleep and less fatigue during the day.
What side effects should I expect with Saxenda®?
Most people taking GLP-1 medication experience few side effects. However, the most common side effects are mild and tend to improve with time. 
The most common side effects of Saxenda® are nausea, constipation, diarrhea, and stomach pain or discomfort. Other side effects may include:
Vomiting
Decreased appetite
Indigestion
Fatigue
If you're worried about hypoglycemia (low blood sugar), rest assured that GLP-1 medications pose a relatively small risk.
There's nothing you cannot eat while taking Saxenda®, but keep in mind that every person's body responds differently to different foods. For example: If enchiladas gave you heartburn before you started taking a GLP-1, they might make you feel even worse once you're on the GLP-1.
We don't recommend trying to supplement your way out of unpleasant side effects. Instead, listen to your body and take a mental note when you eat something that doesn't agree with you. You may not need to cut this food out of your diet altogether—it could simply be a matter of consuming smaller portion sizes.
Rarely, Saxenda® may cause increased resting heart rate. If you develop palpitations please alert your Calibrate Medical Team and bring this to the attention of your primary care provider. Additionally,  If you have severe abdominal pain or other serious side effects while taking Saxenda®, seek emergency medical services and  contact your Calibrate doctor right away.
Foods to avoid while on Saxenda® to reduce side effects
As much as we might be craving some of our usual comfort foods, eating them while taking a GLP-1 medication can lead to some unpleasantness: It's not uncommon to experience a difference in taste, a lack of sense of satisfaction, bloating, nausea, flatulence, reflux, stomach cramps, and other less-than-enjoyable digestive side effects. 
Here's where a few food guidelines come into play. Some simple swaps can make taking Saxenda easier for your mind and body, and can prevent most side effects from becoming bothersome. Take these tips from the Calibrate medical team for a spin: 
Avoid fried, greasy, or fatty foods and foods high in sugar: These tend to be the toughest for your body to digest and the most likely to cause nausea while taking a GLP-1 medication. 
Eat slowly, and eat smaller meals. 
Eat foods that are light and bland. 
Drink clear or ice-cold drinks (like water or unsweetened tea).
Talk to your Calibrate doctor about any side effects that become bothersome or that don't go away. Your Calibrate Medical Team can offer recommendations and supportive care for any issues that arise. Again, if you experience any severe side effects (such as anaphylaxis or shortness of breath), seek immediate medical advice from a healthcare professional. 
Should I eat before taking Saxenda®?
You do not have to eat before taking Saxenda®. The medication can be taken at any time of day, regardless of the timing of your meals. However, it's best to inject Saxenda® at the same time each day, so choose a time that is most convenient for your schedule. For some, that's right after waking up in the morning or before getting ready for bed each night.
Saxenda® comes in prefilled pens that are easy—and relatively painless—to inject into your abdomen, thigh, or upper arm. Your Calibrate doctor will provide clear instructions regarding your dose of Saxenda® and how to inject it.
Ready to get started with Saxenda®? Find out if you're eligible today.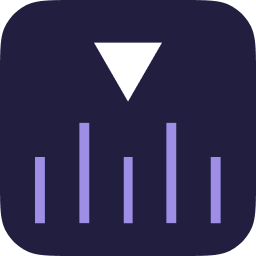 Calibrate
We're a modern, medical approach that combines doctor-prescribed medication with 1:1 accountability coaching—all personalized to your biology, your goals, and your life for a metabolic reset that lasts and 10% Weight Loss Guaranteed (see terms).