What to Expect in Your Calibrate Doctor Appointment
We hosted a live virtual event with Calibrate Doctor, Kamilah Williams, MD, to address what to expect from your Metabolic Health Assessment. Watch the recording below.
Calibrate is designed to help you achieve metabolic health and long-term sustainable weight loss. For members, this means ongoing medical support through the entirety of your Metabolic Reset. And it all begins with a 30-minute 1:1 video visit with a Calibrate doctor who will assess your metabolic health and prescribe a GLP-1 medication. Here's how it works:

BEFORE YOUR APPOINTMENT
You'll schedule an appointment with one of Calibrate's board-certified doctors for a day and time that works for you. Leading up to your appointment, you'll complete a Comprehensive Health Intake of your medical history, you'll get lab work done, and enter your baseline weight and waist circumference in the Calibrate app. Your Calibrate doctor will review this information prior to your visit to better understand your current health and come to the visit prepared with a treatment plan that's right for you. It's also important to be in the state you reside in (as you'll be treated by a physician licensed in that state) and in a private, quiet space.
Additionally, once you've synced your weight and uploaded your waist circumference, we recommend reading the first two Calibrate classes in your app: Fundamentals and Level 1 Method before meeting with your Calibrate doctor. This will give you a great understanding of what to expect over the course of your Calibrate program.

MEET YOUR CALIBRATE DOCTOR
When you join the video visit (which you'll access via a secure Zoom link in the Calibrate app) your Calibrate doctor will welcome you and review the goals of the visit.
Your Calibrate doctor will review your Comprehensive Health Intake, lab results, and baseline biometrics (weight and waist circumference) with you. They will go through your health history to gain a full understanding of the factors that are most important for your metabolic health and Calibrate plan. They will explain what biometric measurements mean for your health and how levels could change over the course of your Calibrate program as you reset your metabolic system. If there are any abnormalities in your lab results, they'll explain what they mean and walk you through next steps.
SET WEIGHT LOSS GOALS FOR YOUR CALIBRATE PROGRAM
You'll go over your weight loss goals for the year-long program with your Calibrate doctor. Our goal is to help you improve your metabolic health and lose at least 10% of your weight—the amount that research shows is clinically impactful, realistic, and sustainable.
PRESCRIBE A MEDICATION THAT'S RIGHT FOR YOU
Calibrate doctors prescribe medications called GLP-1s (glucagon-like peptide-1s) because research shows that, in combination with 1:1 accountability coaching and lifestyle changes, GLP-1s are the most effective and safe long-term option for weight loss. Based on your unique health information, your Calibrate doctor will prescribe a GLP-1 medication that's right for you. Then, our Support Team will work to ensure that you have access to your doctor prescribed medication at an affordable cost. This process typically takes between six to eight weeks, but in some cases, can take up to 90 days. The wait for a GLP-1 should not stall you from starting to see real results as you integrate other critical aspects of the program like tracking, coaching, and lifestyle changes around food, sleep, exercise, and emotional health.

ONGOING MEDICAL CARE
For medical support beyond your 1:1 30-minute video appointment, you can message our Medical Team via the Medical Channel in the Calibrate app regarding any questions you may have about your program progress, your medication, side effects, or your health. 
You'll also have access to the Medical Team through structured medical check-ins scheduled at set milestones throughout your Metabolic Reset. Your check-ins with the Medical Team—which you'll submit through a detailed questionnaire in the app (not by video, this time)—will include an in-depth review of your program progress, your medications, any side effects, and any other health updates or questions you may have. These check-ins will be released based on the time you begin your medications and will help inform your ongoing program. 
The Medical Team may determine that additional lab work is appropriate for you based on your previous results throughout your program. The Medical Team will also order final lab work at the end of your program to monitor your metabolic health progress.

MEDICATION + ILI = SUSTAINABILITY
It's important to note that medication is a tool, not a long-term solution. Intensive Lifestyle Intervention, which at Calibrate is accountability coaching in Food, Sleep, Exercise, and Emotional Health will allow you to create sustainable habits that shift physiology so you have even better results than with medication alone, and you can maintain a healthy weight once your Medical Team deems appropriate for you to taper off medications.
WHAT HAPPENS NEXT?
The Support Team works to ensure you have access to your doctor prescribed GLP-1 medication (but you don't have to wait for medication to get started).
Continue through the Calibrate curriculum in the app, and engage with the resources we'll provide you via email in the weeks after your doctor appointment.
Sign the Calibrate Commitment before attending your first accountability coaching session, which marks your official start to the program.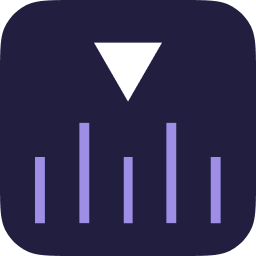 Calibrate
We're a modern, medical approach that combines doctor-prescribed medication with 1:1 accountability coaching—all personalized to your biology, your goals, and your life for a metabolic reset that lasts and 10% Weight Loss Guaranteed (see terms).