Medical Weight Loss: What It Is & How It Works
What is medical weight loss?
According to the National Institute of Health, more than one in three adults in the United States are overweight. More than two in five are considered to have clinical obesity.
Both overweight and obesity may increase the risk of a variety of medical conditions, including type 2 diabetes, heart disease, sleep apnea, high blood pressure, and depression—but treating the root cause of obesity is no small feat. 
Despite the overwhelming number of options available to consumers in the weight loss category, the prevalence of obesity and overweight have not fallen. This is, at least in part, due to the fact that many 'weight loss programs' prioritize speed ahead of sustainability. 
Medical weight loss aims to change that standard and raise the bar for effective treatment.
The field of medical weight loss is also sometimes referred to as bariatrics—however, most people associate the term "bariatrics" with bariatric surgery. Medical weight loss does not necessarily involve surgery. Rather, medical weight loss is weight loss overseen by a medical professional. 
When done best, medical weight loss should involve a multidisciplinary approach to the treatment of overweight or obesity that's rooted in science, medicine, and medical research. Any weight loss program led by a licensed physician who specializes in obesity or overweight is considered medical weight loss. 
The guidance of a medical professional is what sets medical weight loss apart from other diets, wellness programs, or weight loss programs. However, it's important to approach even physician-led programs thoughtfully. Not all 'medical weight loss programs' are research-based, safe, effective, and sustainable. Some programs use medications that are not approved for long-term use, or rely solely upon supplements, meal replacements, or unproven dietary recommendations. 
The Calibrate One Year Metabolic Reset falls under the medical weight loss 'umbrella.' We are not a medical weight loss clinic, however: Our members enjoy convenient virtual access to coaching, a medical team, and other resources. Calibrate is grounded in science for sustainable weight loss and metabolic health improvements; the program was designed by a world-class advisory board of leading experts. 
Many medical weight loss programs incorporate a combination of lifestyle changes—such as food, exercise, and behavior—alongside prescription medication. At Calibrate, we ensure that each element of the habit change is research-based and sets our members up for ongoing success while improving overall quality of life. 
The controversial history of medical weight loss
As explained above, at its best, medical weight loss is an approach to treating obesity or overweight that's guided by a medical professional and based on medical scientific evidence that targets the root causes of obesity and weight gain. 
Does medical weight loss really work? If you're skeptical, you're not alone: "Medical weight loss" as a field has gotten a bad rap over the past several decades, as many less-than-reputable brands and corporations capitalized on the term. 
In the 1990s and early 2000s, 'medical weight loss' was often associated with potentially unsafe, non-regulated supplements or now-banned prescription weight loss medication like Fen-Phen. Many of these medications were stimulant-derived appetite suppressants that worked against metabolic health, rather than improving it. 
Further, many strictly associate medical weight loss with high-risk weight loss surgery—but these terms are not synonymous. Non-surgical weight loss is completely attainable with the right guidance from a medical professional. 
How does medical weight loss work?
Evidence-based medical weight loss typically starts with an initial consultation along with some baseline lab work, a doctor-prescribed program including medication and lifestyle intervention, and regular follow-ups for a period of time ranging from several months to a year or longer. At Calibrate, our program runs for a full calendar year. 
Why consider medical weight loss? Licensed medical professionals have anywhere from 11 to 18 years of formal education in their field—which means they're far more knowledgeable about the topic of weight loss than any fitness professional or wellness coach. 
Doctor-guided weight loss will enable the identification and treatment of medical barriers that may prevent you from losing weight as well as you could. In addition, prescription medication will help you achieve results by targeting your biology rather than relying on willpower alone. 
Medical weight loss vs. Calibrate
Whereas traditional 'medical weight loss' could mean many different things, the Calibrate approach is rooted in biology and puts metabolic health at the center of every effort—not just the number on the scale. Our program is designed to help you make small tweaks to your food, sleep, exercise, and emotional health habits that are easy to sustain and personalized to your unique circumstances. 
When you join Calibrate, you'll start with a 30-minute virtual doctor's appointment where you'll discuss your lab panels and health history in detail. After a comprehensive review, your doctor will make a recommendation for GLP-1 medication: A class of medication that's recently been proven the most safe and effective for long-term weight loss. 
GLP-1s prescribed by Calibrate include semaglutide and liraglutide, known under brand names like Wegovy® and Saxenda®, among others. These medications are FDA-approved and work by mimicking the natural GLP-1 hormone your body produces, which targets areas of the brain involved in regulating appetite and food intake. It also has an important impact on the management of blood sugar levels.
GLP-1 medication will play a key role in your big-picture weight loss plan; however, it's the use of medication alongside lifestyle intervention that sets the stage for long-term success. 
Achieve medical weight loss safely & sustainably with Calibrate
Medical weight loss with Calibrate goes far beyond prescription medication and guidance from a licensed physician. When you join the Calibrate program, you'll also be matched with a coach who will act as your cheerleader and accountability partner, celebrating your successes and helping you keep your commitments. You'll meet with your coach over 15-minute video sessions every other week. 
Meanwhile, you'll work with your Calibrate Medical Team to monitor progress and gain unlimited access to an in-depth curriculum designed by our Expert Council and Clinical Advisory Board. The curriculum provides evidence-based, intensive lifestyle intervention that will boost the effectiveness of your GLP-1 medication and help you reach your metabolic health and weight loss goals.
The Calibrate curriculum centers on the Four Pillars of Metabolic Health: Food, sleep, exercise, and emotional health. You'll work with your coach to make progress in each of these areas: 
Calibrate members lose, on average, 15% of their body weight after completing their One Year Metabolic Reset. Learn more.
Ready to get started? Find out if you're eligible today.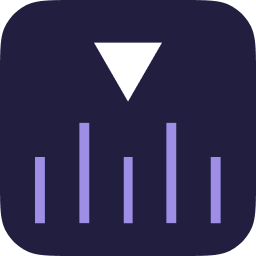 Calibrate
We're a modern, medical approach that combines doctor-prescribed medication with 1:1 accountability coaching—all personalized to your biology, your goals, and your life for a metabolic reset that lasts and 10% Weight Loss Guaranteed (see terms).